Coupled with an active phase of the South East Asian Monsoon including the presence of a tropical storm in the Bay of Bengal and other storms impacting Thailand, Vietnam and the Southern Philippines, another powerful typhoon has developed approximately 2,000 km east of the Philippines.
Fortunately, this storm named Typhoon Mindulle, should not make landfall. Its entire life span is expected to remain out over open waters and should only impact shipping routes and airline flights.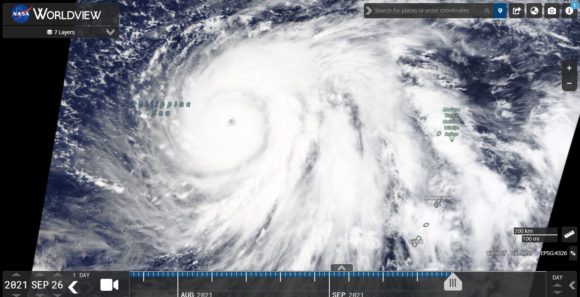 However, this storm has passed over oceanic waters heated to 30 to 31C and has briefly reached Category 5 on the Saffir Simpson Scale at peak intensity.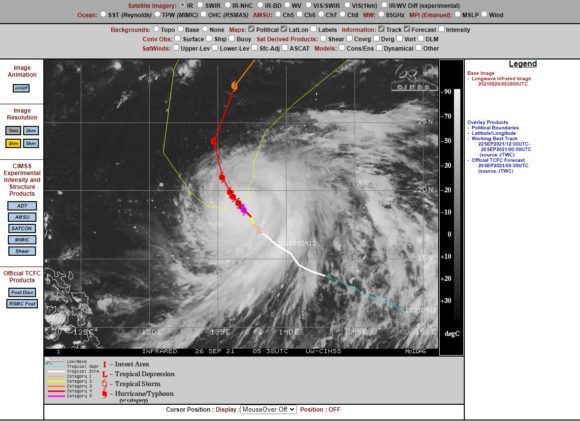 The intense typhoon is relatively large in area and features a large rain shield surrounding a small eye featuring intense thunderstorms.
Using NASA's EOSDIS Worldview with overlays added (26/9/2021), the storm features an intense core with bands of thunderstorms especially to its south east. The storm as shown is located north west of North Mariana Island and Guam and entering the Philippine Sea.
It is now turning north where it will encounter greater shear and colder oceanic waters and will begin to decay south and south east of Japan as it moves away from tropical waters. CIMSS weather models show the storm not making landfall but weakening south of Japan.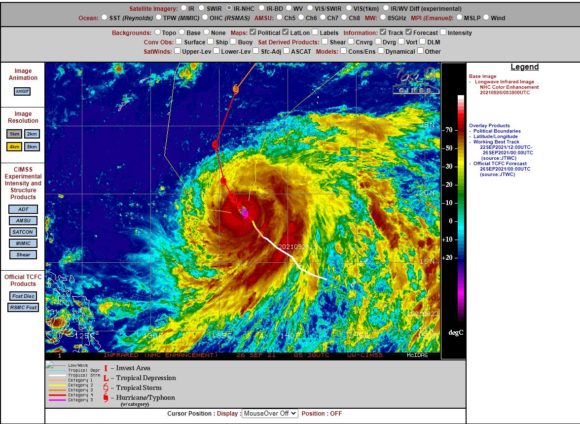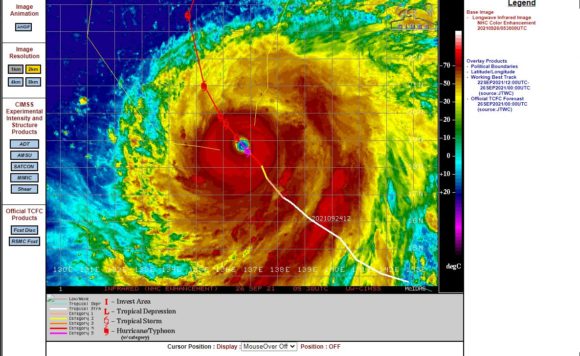 It has reached Category 5 with peak wind gusts at the core of 140 knots (260 km/h). This is the second Category 5 storm this season within the region. While landfall is not forecast, it does show that there is much energy available to support such powerful storms within the area.
Related Terms: