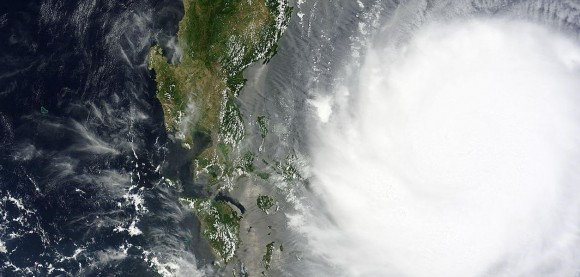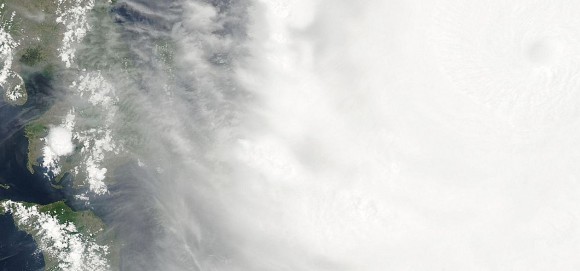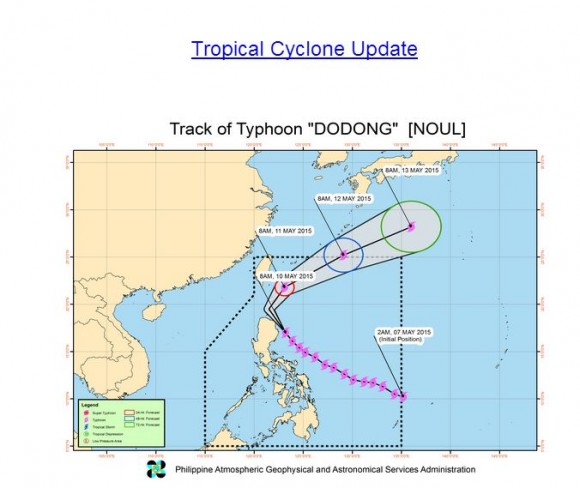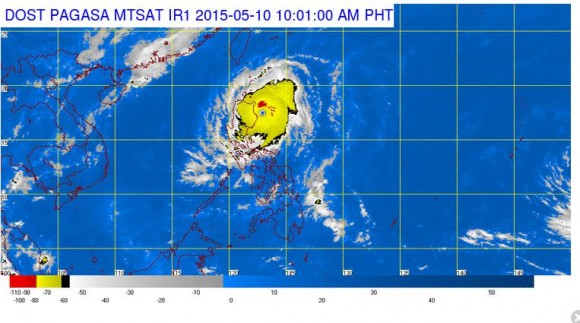 Tropical typhoon Noul (Dodong) looks set to pass over or very close to Northern Luzon Island (Philippines) within the next few hours. At the time of writing, the storm is still at sea but according to forecasts , it is moving NW at between 17 and 20 km/h placing northern Luzon Island in its path or close to its path.
PAGASA - Philipines Atmospheric Geophysical and Astronomical Services Administration has determined that heavy rain is occurring within 150 km of the eye wall as the storm approaches. In addition, forecast wind gusts of 185 km/h is being made with possible gusts to 220 km/h.
It is forecast to make landfall near a place called Sta Ana Point near Cagayan City this afternoon or evening.
A number of evacuations have occurred or are occurring from the slopes of a volcano (Mt Bulusan) due to fears of mudslides or what is commonly known as lahars. According to reports, this volcano has seen recent activity and hence some 300 residents have already been evacuated as a precaution.
Storms surges of 2.5 metres are also being forecast in coastal areas.
Using MODIS satellite imagery from NASA, the storm is clearly visible and with the resolution set to 1 km, a very small eye is identifiable but it is obscured by cloud, probably high cirrus cloud. Dense cumulonimbus clouds are visible surrounding the eyewall indicating very heavy rain and dangerous winds.
The storm is expected to travel north over coming days towards Japan.
Related Terms: