Typhoon Chanthu has started to weaken as it tracks northwards brushing the east coast of Taiwan. The storm passed slightly further east of the island than initially expected and any direct landfall will no longer occur.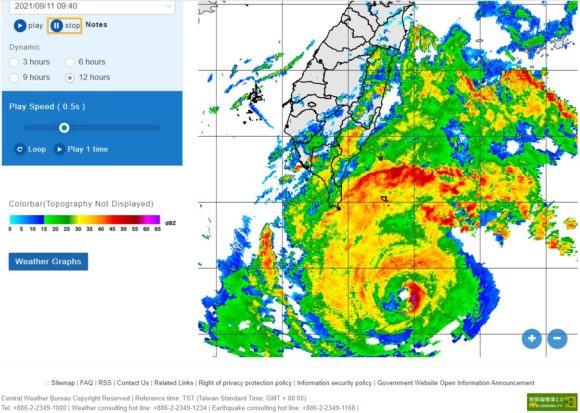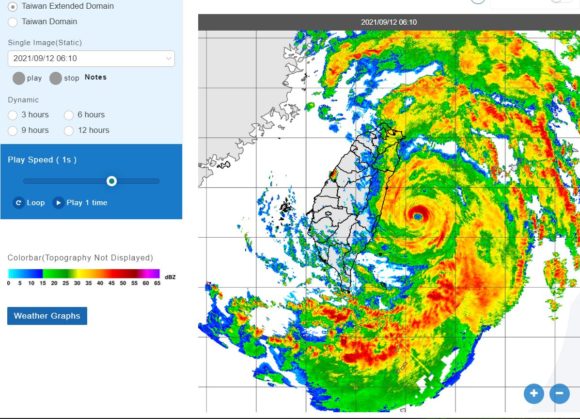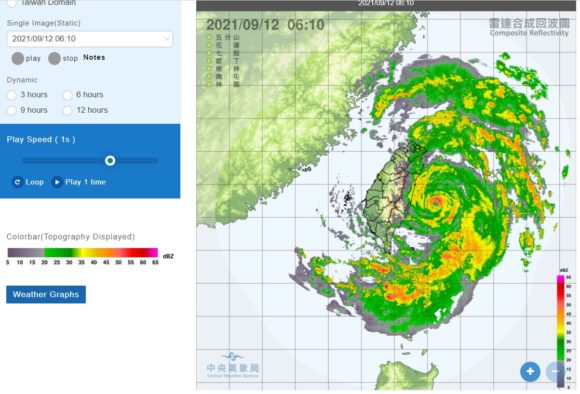 While the inner rainbands struck communities along the east coast, the eye has remained out to sea.
After producing wind gusts of at least 220 km/h across the north east coast of Luzon (Philippines), the storm turned further north than forecast and continues to weaken.
The storm has brought some very heavy rainfall and coupled with radar images from the Central Weather Bureau (Taiwan), there are weather stations that have recorded between 200 mm and 300 mm of rain with the heaviest totals to date including 226.5 mm at Lanyu High School and 216 mm at Lanyu. Rainfalls of 200 mm or more have been common along the eastern coastal strip of the island which would have contributed to flash flooding along rivers.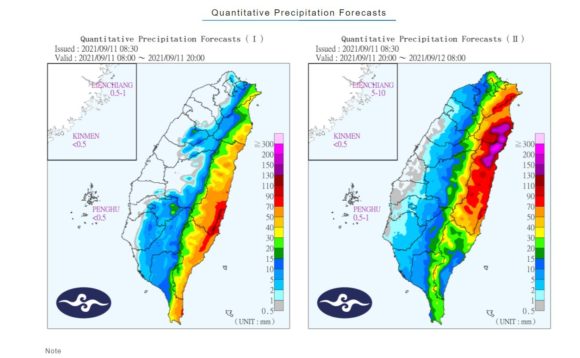 Most striking and with mountains reaching over 3,000 metres in height along a north / south spine of the island, very little rainfall is reaching the west coast. Rainfall is being intensified along the east coast due to orographic uplift. The mountains would also be contributing to a weakening of the storm.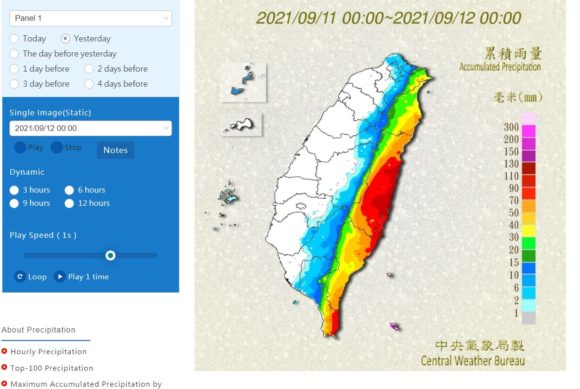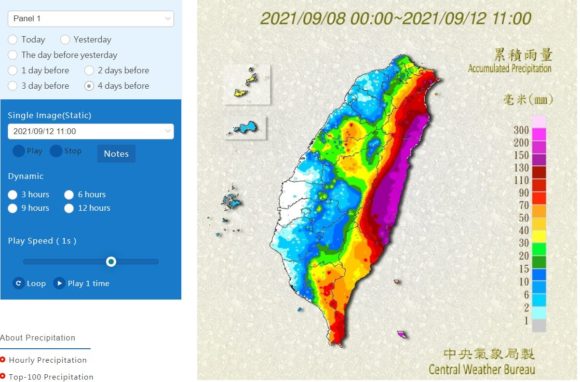 This storm will now continue to travel in a northerly direction weakening further then dissipating altogether as it crosses over colder waters further to the north.
Related Terms: