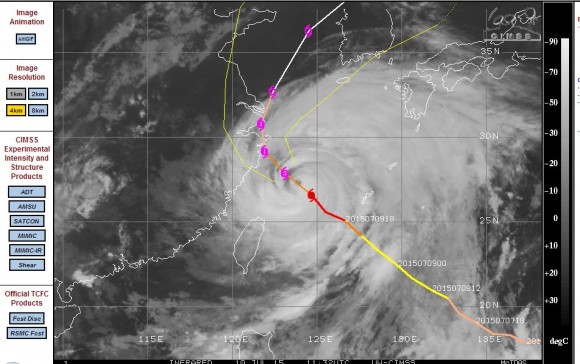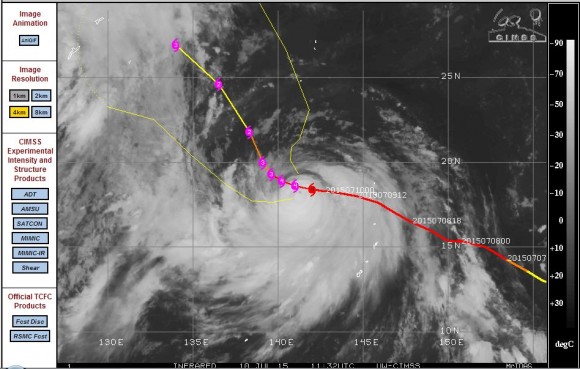 With the demise of Tropical Storm Egay (Lindfa) over the southern Chinese coastline, only two typhoons remain.
However one typhoon has approached the eastern coastline of China being Chan Hom. The model acquired by CIMSS and dated 10 July 2015 suggests Typhoon Chan Hom to pass along the eastern coastline of China and close to Shanghai as it weakens then track northwards towards South Korea where the storm will end its life. Late Friday the storm was a Category 3 typhoon and sustaining winds of 110 knots near its centre.
Typhoon Nangka is still a strong storm being a Category 4 typhoon but it is still over open ocean located at Latitude 18.4 degrees north and 142 degrees east. The storm is sustaining winds of 125 knots at its centre. The model acquired by CIMSS and dated 10 July suggests the storm tracking north east towards Japan but weakening. This would be expected given that the storm will be travelling away from the Tropic of Cancer in coming days. This storm should approach Japan. This also shows the storms strongest period has occurred over open ocean without impacting any population centre.
The models are attached for both storms showing their likely movement in coming days.