As previously described, it has been a relatively benign season to date for the Typhoon season across the North West Pacific Ocean.
However, it is identified that oceanic waters have now been heated to as much as 30C and 31C east of the Philippines and South East of Taiwan over recent weeks and there has been little storm activity to feed off this warmth. The ocean east of the Philippines have absorbed much energy and surface waters have warmed by at least 2C over the past 3 weeks.
Two storm systems have developed within the region with one named Conson and the other named Chanthu.
Tropical Storm Conson - Philippines
This storm has passed over the Philippines travelling in a north west direction. Once the storm clears Luzon Island, the storm is forecast to strengthen into a Category 1 typhoon on the Saffir Simpson Scale with peak wind gusts to 65 to 70 knots (120 to 130 km/h) at the core. Landfall is forecast to be either Hainan Island or if it misses this island, the storm will make landfall over North East Vietnam bringing gales and flooding rains.
This storm is the weaker of the two storms.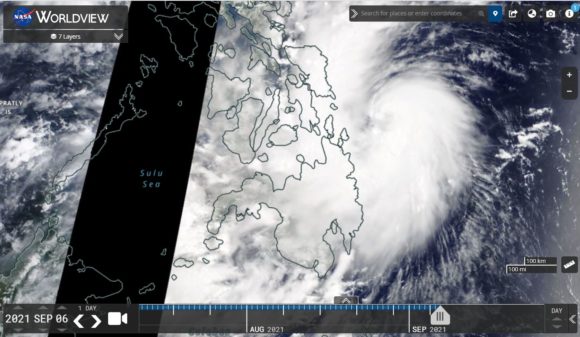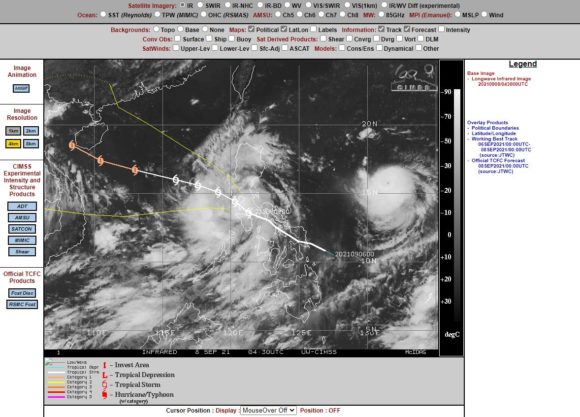 Typhoon Chanthu
A second storm further east of the Philippines has rapidly intensified from a tropical storm to a Category 4 typhoon in the space of 24 hours. This remarkable development shows how much energy there is available within the region to support the development of such a strong storm in such a short period of time.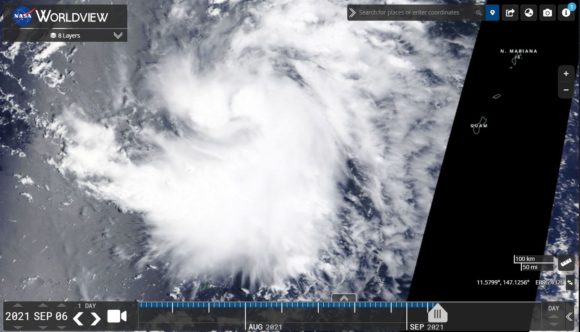 Tuesday evening, this was named as a tropical storm but by Wednesday evening, the storm had reached Category 4 on the Saffir Simpson Scale and there is potential for further development given how the oceanic waters have been heated compared to what existed just three weeks ago.
Peak wind gusts at the core have already reached 120 knots or more than 220 km/h but the CIMSS model is forecasting further intensification with peak wind gusts to 135 knots (Upwards of 250 km/h). The storm will threaten the North East coastline of Luzon Island of the Philippines and its core may even approach the coastline. The storm may also approach or brush the South East coastline of Taiwan in coming days.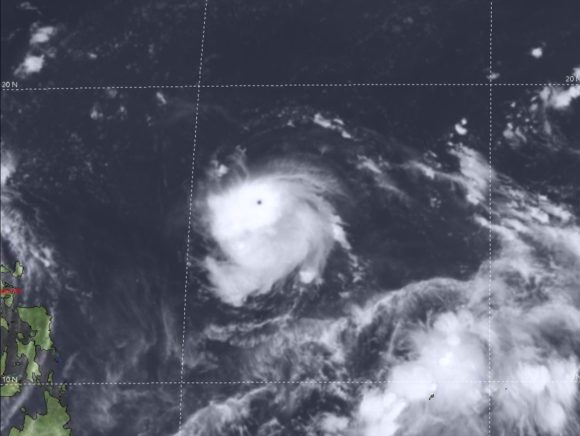 Should the storm miss both land masses as suggested, then the storm will make landfall in South East China as a weaker system (Category 2) but still result in damaging winds and flooding rains.
This is by far the strongest storm this season for this part of the Pacific Ocean.
Should the storm make landfall as a Category 4 system in either Luzon Island or Taiwan, then it will have a major impact to either country.
This storm is being monitored closely. Not shown on the models 8/9/2021, there is the distinct possibility that the storm will further develop into a Category 5 system given its location, the abundance of warm waters to feed it (30C to 31C) and the recent lack of storm activity in the region to help cool the oceanic waters.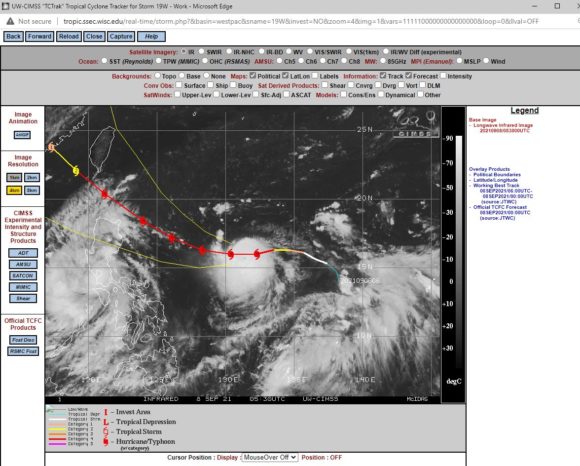 The image from JTWC SATOPS shows Typhoon Chanthu as having a very tiny but distinct eye that is surrounded by a ring of tightly packed cumulonimbus clouds. It's intensity is obvious given how compact it is.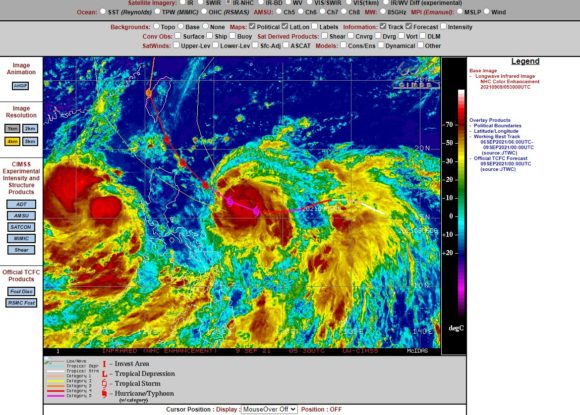 The images of both storms are derived from:-
NASA Worldview - 7/9/2021.
CIMSS - 7 and 8 September 2021.
JTWC SATOPS (Operated by Japan) - 8/9/2021.
Addendum 9/9/2021 - A Category 5 storm
This storm has become a Category 5 system on the Saffir Simpson Scale with peak wind gusts to 140 knots (260 km/h) at the core and concern now is that an updated CIMSS model suggests that the storm will brush the NE coast of Luzon Island then turn more to the north west and make landfall as a slightly weaker Category 4 storm over south east Taiwan which is populated.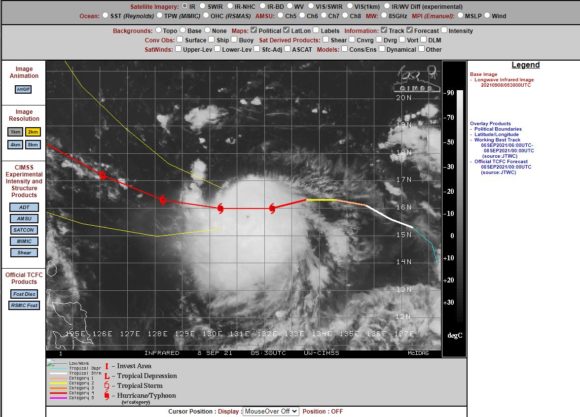 This is one storm that looks set to have a dramatic impact upon landfall in coming days.
Related Terms: