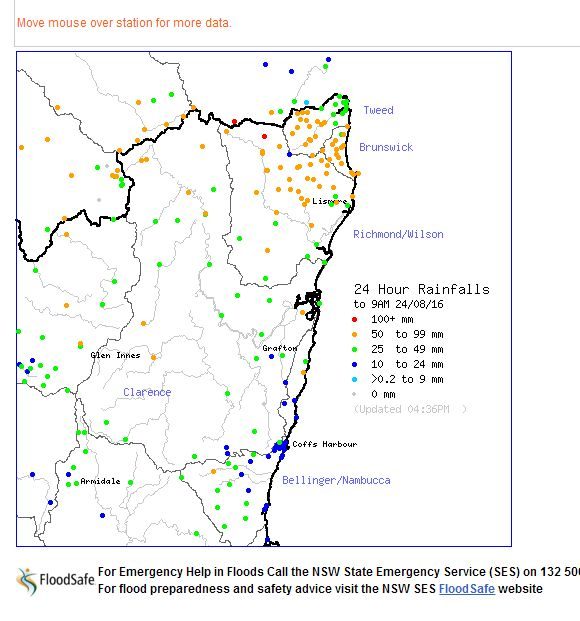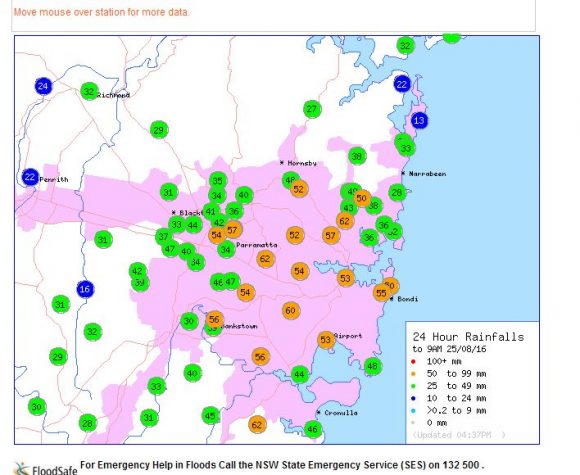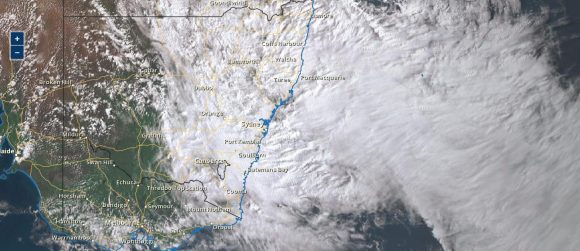 As per the forecast models, two rain events unfolded across eastern and south eastern Australia during the period. The first event had its greatest impact upon the North East inland of New South Wales around the Tamworth and Narrabri regions.
In this regard, healthy rainfall of 26 to 35 mm fell across the agricultural region. The highest totals to 9 am 23/8/2016 were at:-
Narrabri - 39 mm.
Caroda and Palaroo - 37 mm.
Mulla Crossing (Near Tamworth) - 35 mm.
The second event of Wednesday was much stronger which included the development of a short lived east coast low. Much of coastal New South Wales was wet and moderate to even heavy falls occurred. For the 24 hours to 9 am 24/8/2016, the heaviest falls fell across the Richmond / Tweed region of the state where falls of 50 mm to 99 mm were common. The heaviest falls included:-
Palen Creek Alert - 108 mm.
Loadstone - 103 mm.
Dairy Flat - 90.
Mullumbimby - 78 mm.
Terania - 77 mm.
During Wednesday, substantial falls fell around the Sydney and Illawarra region although the coastal areas had the heavier falls than the inland regions. The heaviest falls fell around the central suburbs near Strathfield and Homebush Bay where 60 mm fell. The heaviest falls to 9 am 25/8/2016 included:-
Sydney Olympic Park - 62 mm.
Campsie - 60 mm.
A large region around Sydney Harbour had 50 to 60 mm and much of Sydney's west had 30 to 50 mm. Interestingly only 13 mm fell at Mona Vale being the lowest figure for the city.
Some flooding impacts occurred and there was one flood rescue in Scholfields (NW Sydney) and it appears a man was swept into Leycester Creek near Kyogle and not seen again during the event.
The satellite photo of eastern Australia for Wednesday (Himawarri) is showing an extensive cloud mass affecting mostly New South Wales and into southern Queensland. Very little affected Victoria. The cloud moved offshore rapidly which lead to rapid clearance of the system overnight Wednesday and into Thursday morning.
CREDITS
Bureau of Meteorology for rainfall figures and satellite photo.
Related Terms: