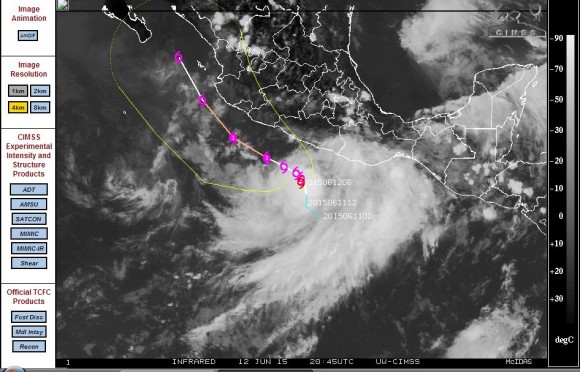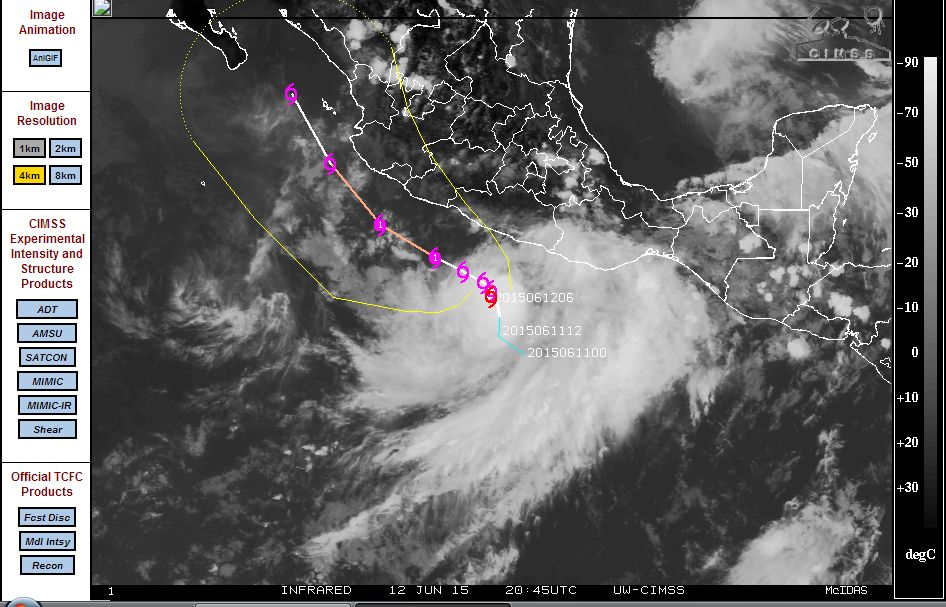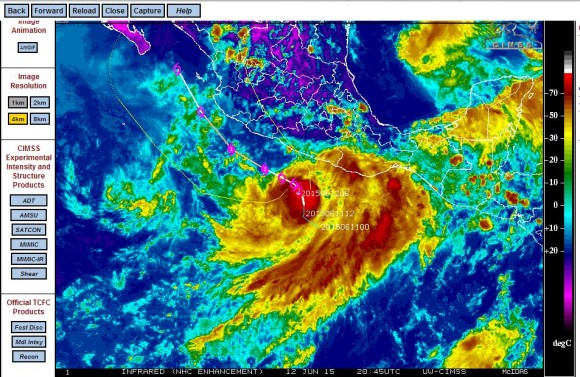 Tropical Storm Carlos has now been officially named due to the storm intensifying over recent days and forecast models by CIMSS identify that the storm should develop into the third hurricane this season.
This storm is significant by nature because it has formed in waters close to the Mexico coastline. Models suggests the worst of the storm to maintain its position out to sea but given its proximity to the coastline, it will have some impact to coastal cities and towns.
Wind speeds near the centre have increased to over 50 knots and local weather radars identify the outer rain bands impacting Guerrero and Oaxaca states and cities such as San Nicolas and Puerto Escondido. The local weather station in Puerto Escondido recorded 2.47 inches (62 mm) of rain during a recent 9 hour period. The main threat along the coast is heavy rain, coastal thunderstorms and even mudslides.
The model provided by CIMSS suggests the storm to track as a Category 1 hurricane just off the west coast of Mexico but weakening as it approaches Baja California due to the storm encountering much cooler waters in the same manner that Hurricane Blanca did.
The satellite photo and infra red image of the storm (CIMSS - Friday June 12) is attached and both show how close the storm is to the coast. In particular, the storm threatens a significant portion of the west coast of Mexico including the big city of Acapulco due to its expected movement close to the coast.
Related Terms: