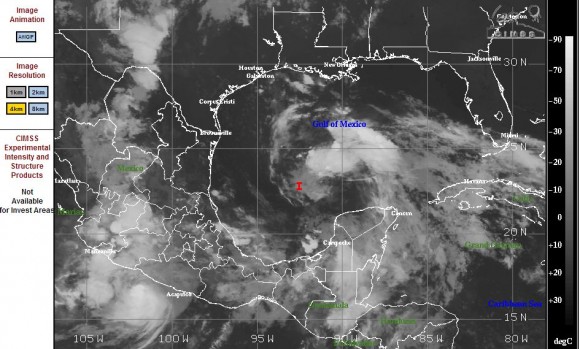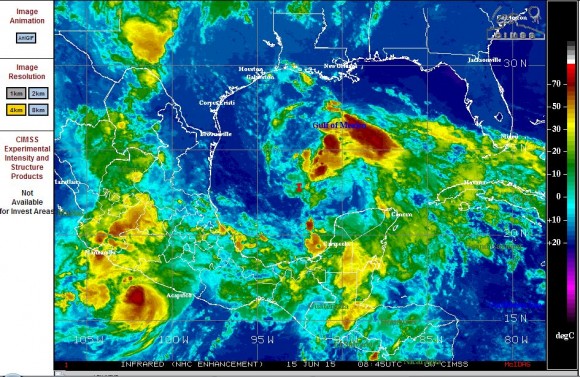 As Tropical Hurricane / Tropical Storm Carlos moves along the west coast of Mexico, a second weather disturbance has recently moved northwards off the north coast of the Yucatan Peninsular (Mexico). This storm is causing concern because it is headed north through the Gulf of Mexico towards the coastline of Texas and Louisiana.
The storm complex is expected to move onshore during Tuesday, probably not as a hurricane but as a tropical disturbance that has potential to cause more flooding for saturated areas of Texas, Louisiana, Oklahoma and Arkansas. Heavy rain and thunderstorms are being forecast with the biggest threat being widespread flooding in areas that are still saturated from recent floods.
If the system developed further, it would be called 'Bill" but models are unsure if the system will develop into a hurricane. Nevertheless, the storm complex is supported by sea surface temperatures of 28C to 30C.
At one stage the National Weather Service had given a 50% chance of a hurricane forming within two days.
As shown on the satellite photo (CIMSS - 14 June 2015), the system is a small compact storm but it is heading northwards at speed. The National Weather Service has this storm under investigation due to its potential to cause further disruption and flooding across the southern part of the United States.
Related Terms: