A highly unusual tropical cyclone has formed in a location that is highly unexpected at this time of year off the coast of Pakistan. This storm is highly unusual for the following reasons:-
1 - It has formed off the coast and south of Pakistan.
2 - It is tracking west towards Oman and even threatening the city of Muscat.
3 - It has formed over waters heated to 29C but as it moves west, it will move over even warmer waters heated to around 31 to 32C.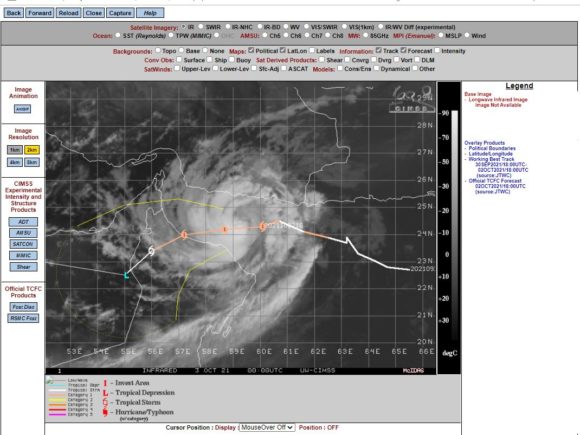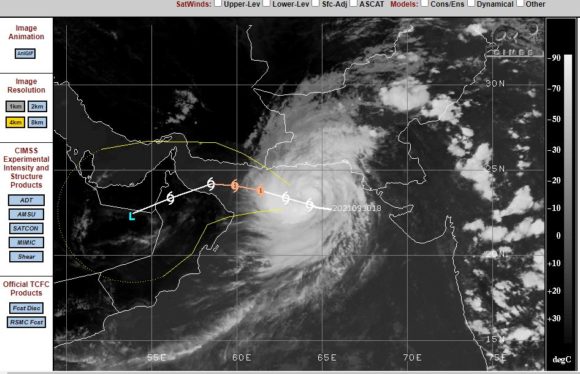 A close up view of this system appears to show a very small eye ringed by thunderstorms. It is rare to see such storms in this part of the world but a closer view of the CIMSS models is suggesting further strengthening prior to landfall. The storm has reached category 1 on the Saffir Simpson Scale with peak wind of 75 to 75 knots at the core (120 km/h to 138 km/h) but a forecast model suggests that the storm could sustain peak wind gusts to 80 knots (148 km/h) at or just prior to landfall.
This storm would start to approach a Category 2 system at such intensity.
This part of the world has a semi arid to arid climate and such storms are rare but not unheard of.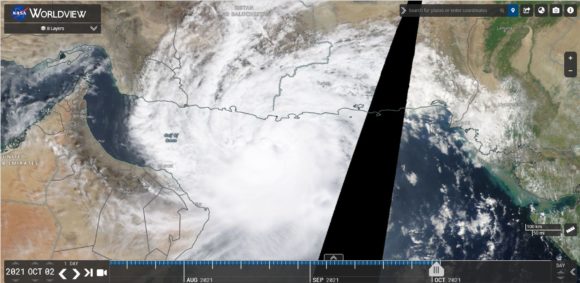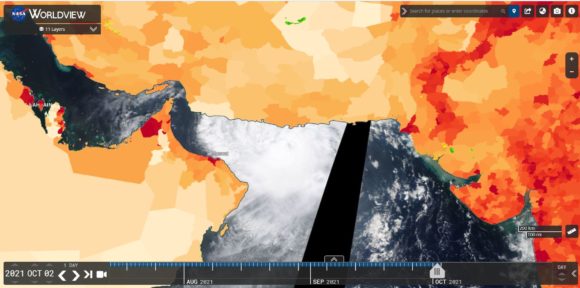 A population density plot has been overlaid across the satellite photo using NASA Worldview which shows that other than the city of Muscat, the region is not heavily populated. Should the storm make landfall as suggested over Oman near Muscat, it would bring heavy coastal rainfall but the storm would decay fast.
Related Terms: