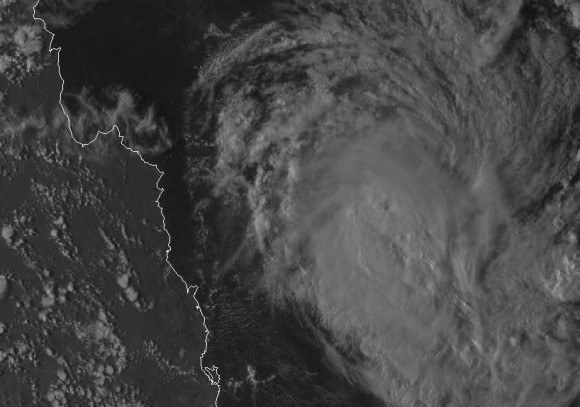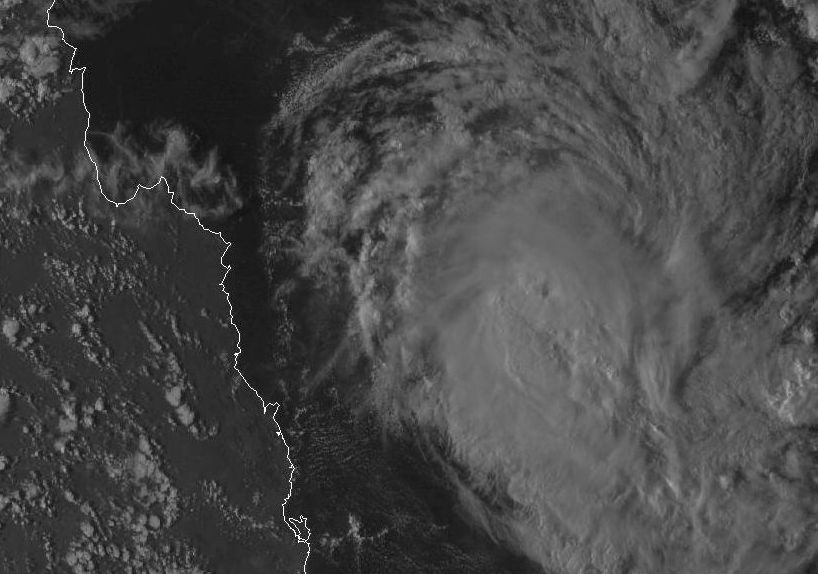 Tropical Cyclone Nathan is currently near stationary off the far north Queensland Coast and has potential to return to the coast as a stronger tropical cyclone. At the present time, it is not fully known what the storm system will do after having moved away from the coast late last week.
After moving away from the coastline, the storm has redeveloped and is now taking shape as a true tropical cyclone complete with a very small eye. The satellite photo provided shows the storm and a tiny eye marking its centre.
The Bureau of Meteorology Access Models suggests the storm moving west and impacting the far north Queensland coast late week (Thursday and Friday) as a small compact storm system.
Currently, the nearest weather station to the storm is a remote station a few hundred kilometres offshore being Willis Island (Station Number ID200283) Latitude 16.29 degrees South and Longitude 149.97 degrees east. This station is recording wind gusts to 76 km/h from the ESE at 5.30 pm 17/3/2015 with the core still to the north. This is one unusual tropical cyclone that has had a long life span off the coastline.
It remains to be seen what this unusual storm will do.
Related Terms: