One of the strongest tropical cyclones ever recorded within the northern Indian Ocean has impacted the Bay of Bengal and the state of Rakhine (Myanmar).
Following its development within the southern areas of the Bay of Bengal, the storm named Tropical Cyclone Mocha intensified into a powerful storm even briefly reaching Category 5 on the Saffir Simpson Scale. The storm briefly had winds at the core reaching 260 to 280 km/h during its strongest phase. The storm was fueled by sea surface temperatures exceeding 30C and 31C.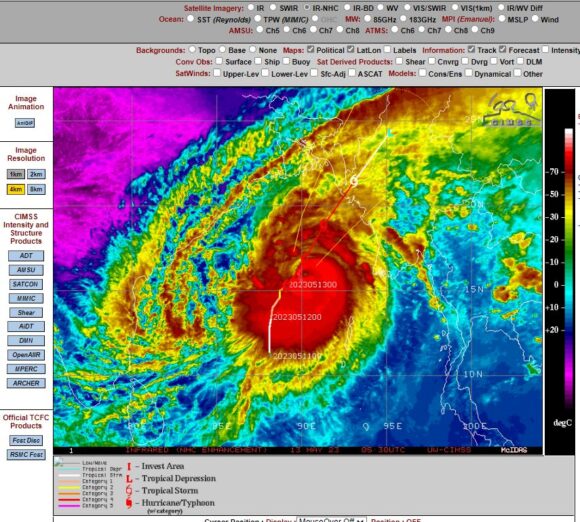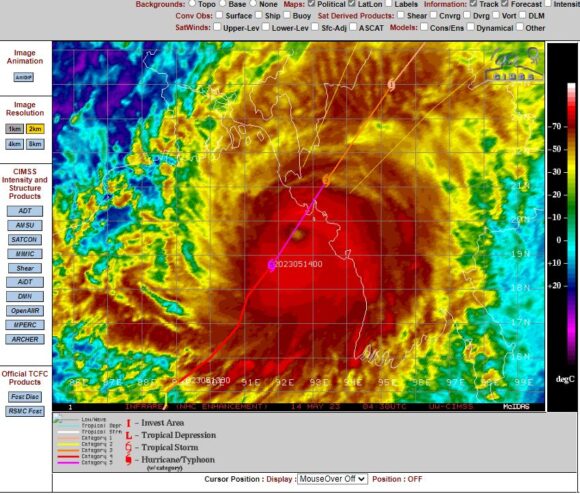 However, just prior to landfall, dry air began to intrude into the storm system from the north west which resulted in a weakening phase commencing. The storm made landfall across Rakhine state Myanmar near Sittwe township close to the border of Bangladesh.
Extensive evacuations did occur across coastal Bangladesh and Myanmar.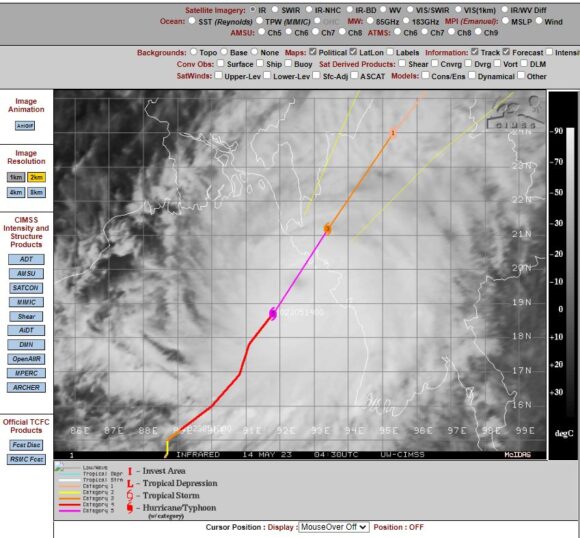 Once landfall did occur, the storm went into rapid decay due to the mountainous terrain it encountered.
The storm has caused extensive damage including at least 463 fatalities and more than 700 injuries in affected locations.
The attached images from CIMSS and NASA Zoom Earth (May 2023) show a small but compact storm with strong convection close to the core. The storm reached peak intensity close to land but fortunately, a weakening phase commenced just prior to landfall occurring which may have lessened its potential impact across coastal areas.
Related Terms: