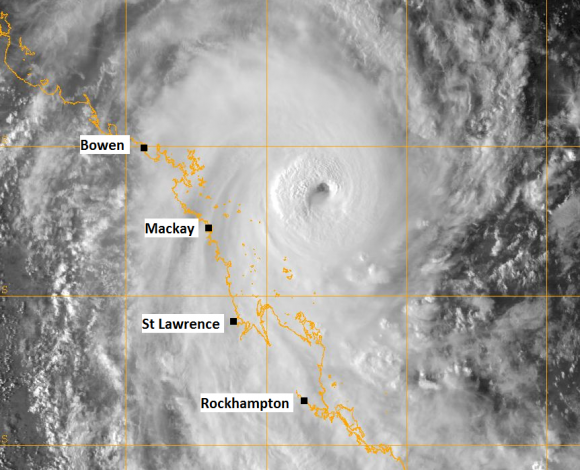 A very distinct eye exists on the Tropical Cyclone Marcia prior to entering the coastline! The tropical cyclone achieved the highest category - category 5. It seems that the damage sustained thus far was more of a category 3 level but not much is know about the damage within the national parks north of Yeppoon.
What makes the situation in Queensland unusual was that another tropical cyclone, Tropical Cyclone Lam was also intensifying and ready to move into the Arnhem Land district as a category four tropical cyclone. Reports of damage in this vicinity is also significant!
Another feature for Tropical Cyclone Marcia is that the rapid intensification occurred overnight which although not impossible is not so common. Below is an infrared image of the tropical cyclone.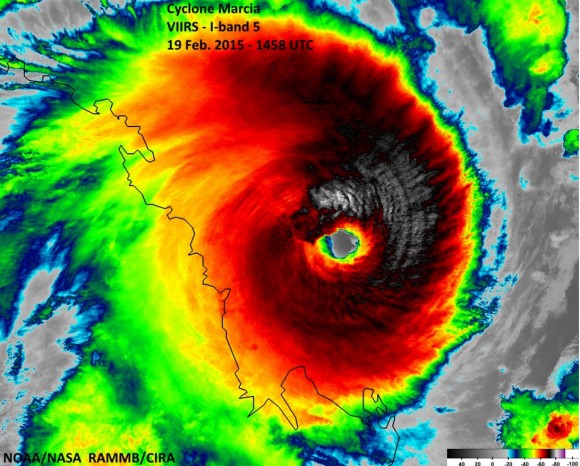 Related Terms: