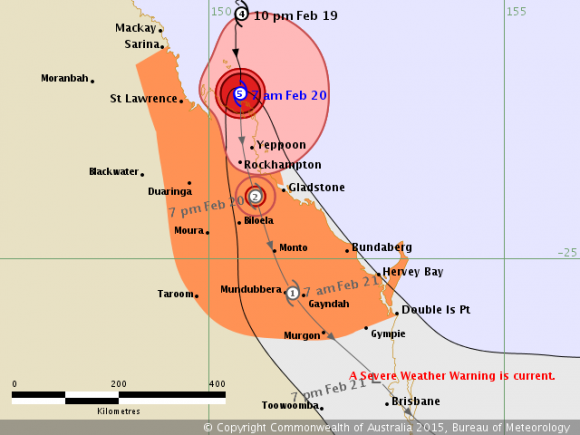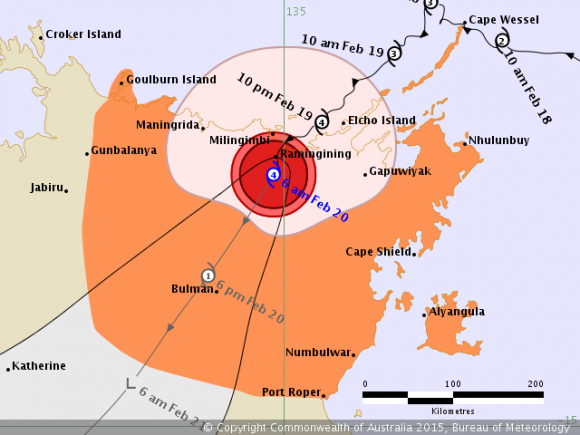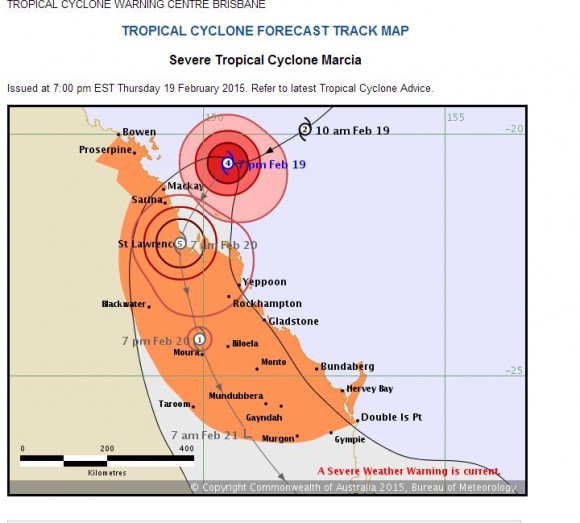 The Bureau of Meteorology has revised its forecast for Tropical Cyclone Marcia which is currently off the Central Queensland coast. The forecast has been revised in which it is expected that the storm may reach a Category 5 system before it crosses the coast.
The Bureau forecast model suggests that the storm should track south west and cross the coast somewhere between Mackay in the north and Gladstone to the south. Such a landfall would place the regional city of Rockhampton and the smaller centre of Yeppoon at risk.
The storm has potential to cause disruption to the region. This is already a strong storm and a weather station well off the coast close to the eye wall being Creal Reef recorded peak wind gusts of 189 km/h between 6.07 pm and 6.14 pm. In additional the lowest pressure recorded was 977.4 hectopascals.
This shows that this is a significant storm capable of causing considerable damage.
Related Terms: