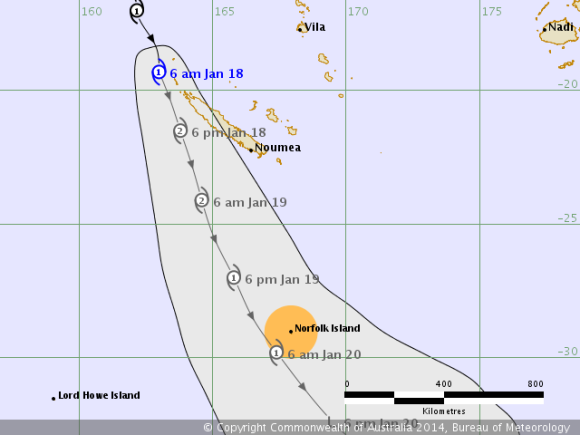 As expected, Tropical Cyclone June has been named as a Category 1 Cyclone in the Coral Sea and already impacting New Caledonia with heavy rain and strong winds expected later in the day.
The path has the tropical cyclone heading towards Norfolk Island tomorrow as it rapdily heads down towards New Zealand although it is uncertain whether it will still attain tropical cyclone status or affect the area as a tropical low.
Meanwhile the tropical low affects NW parts of Australia producing heavy rainfall and flood watches.
Related Terms: