Tropical Cyclone Imogen was the first tropical cyclone of the season to form within Australian waters for the summer season 2020/21. The storm just reached a Category one storm on the Saffir Simpson Scale and barely lasted 18 hours in the southern part of the Gulf of Carpentaria of Queensland before crossing the coastline near Karumba.
Tropical Cyclone Imogen's lifespan was short due to the storm forming so close to the Queensland coast. At landfall, the storm had wind gusts to 100 km/h and sustained winds of 65 km/h.
Peak wind gusts reached 110 km/h 4 hours after landfall before the storm weakened to a tropical depression over the southern part of Cape York Peninsula.
Accumulative rainfall totals reached 300 to 400 mm resulting in flooding and swelling of local rivers.
The attached image from NASA Worldview 3/1/2021 is showing the storm making landfall near Karumba.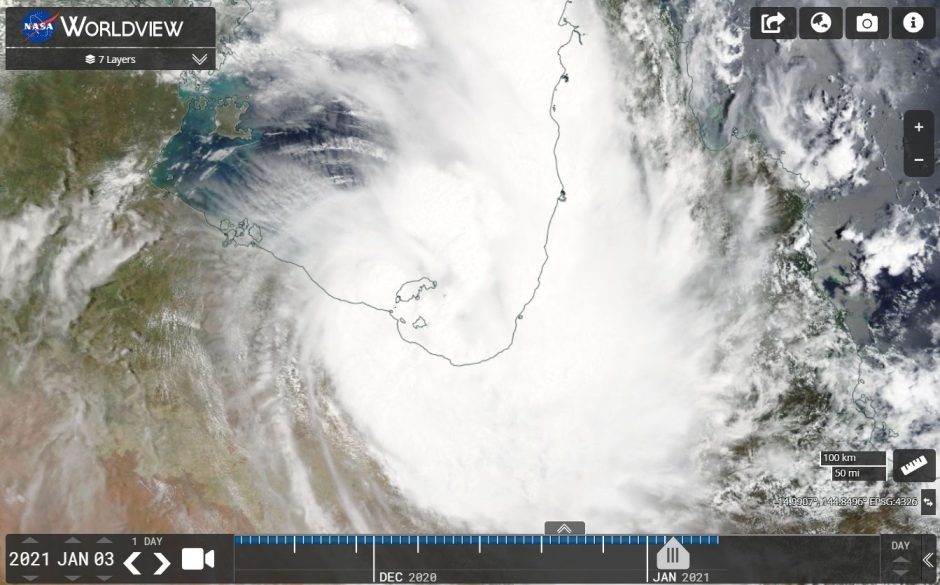 As shown in the plot below taken from the Bureau of Meteorology "Water and the Land", the heaviest rainfall totals for Queensland for the week ending the 7/1/2021 is shown to be across northern Queensland and the general path of this storm / rain depression across the southern part of Cape York Peninsula can easily be depicted.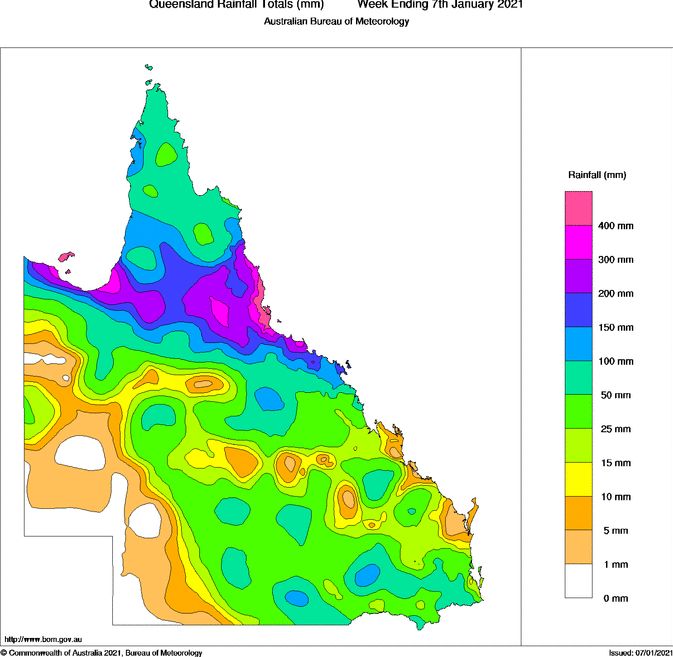 Related Terms: