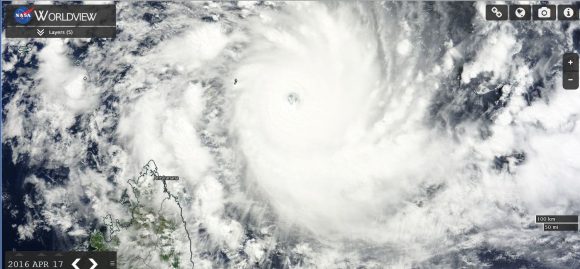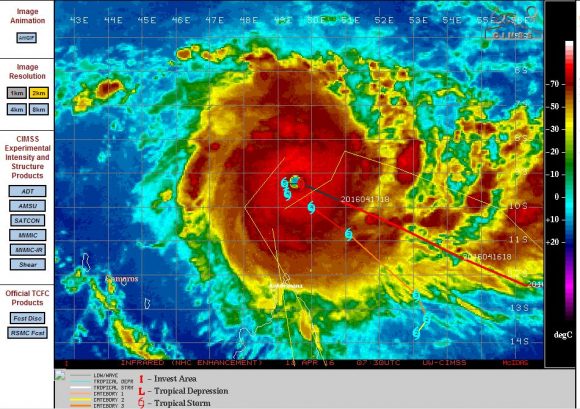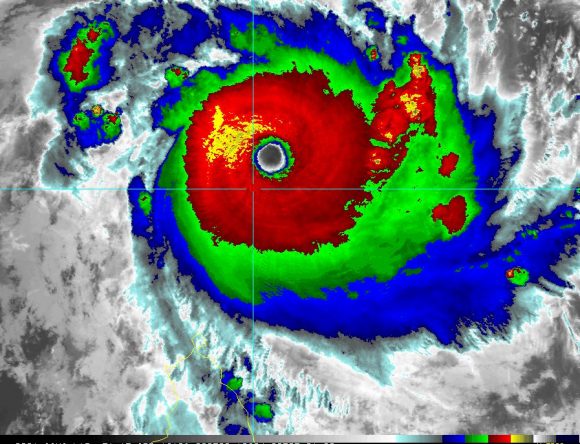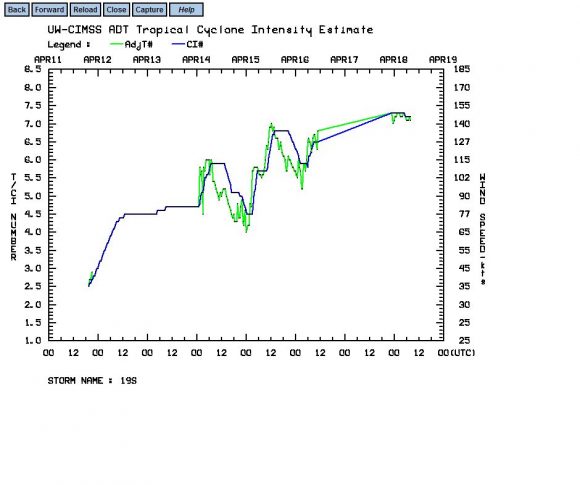 Tropical Cyclone Fantala has become the most powerful storm this season across the southern Indian Ocean (South of the equator). This storm is now a serious threat to the northern coast of Madagascar with the southern outermost bands of rain and storms passing over the northern coast of the country.
The worst of the storm is out to sea and forecast models suggest the storm to stall then head back south east. This storm has already defied earlier models as it has:-
1 - Reached category 5 on the Saffir Simpson Scale.
2 - Has tracked much closer to Madagascar then initially expected.
As shown on the graph from CIMSS, there is evidence that the storm is sustaining winds of 150 knots at the core (Approximately 278 km/h) and it is possible that wind gusts are reaching as high as 175 knots or 180 knots (Approximately 324 to 333 km/h). This makes it a formidable storm and any landfall on Madagascar or populated nearby islands at this strength would be disastrous.
It appears that the storm is at peak strength and should commence a slow weakening but it will remain a significant threat to the northern and north eastern coasts of Madagascar for a few days.
The NASA satellite photo of the storm taken 17/4/2016 from MODIS Terra shows a thick circular cloud mass, deep convection and a well defined eye at the centre. The CIMSS infra red image equally shows an intense storm barely off the coast of Madagascar and direct north of Antsiranana.
An image of the storm from CIRA (Enhanced Infrared MODIS /AVH RR) clearly suggests a powerful and formidable storm (Date 18/4/2016).
It will be interesting to see what occurs given its proximity to landmasses and population centres over coming days.
CREDITS
1 - CIMSS (Forecast plot of the storm dated 18/4/2016).
2 - NASA (Worldview image) 17/4/2016.
3 - CIRA / NASA (MODIS) AVH RR 18/4/2016.
Related Terms: