The development of Tropical Storm and subsequent Tropical Cyclone Emnati has not been making news headlines. However, this storm deserves attention because this is the second major tropical cyclone within the space of two weeks that is likely to impact the eastern coastline of Madagascar.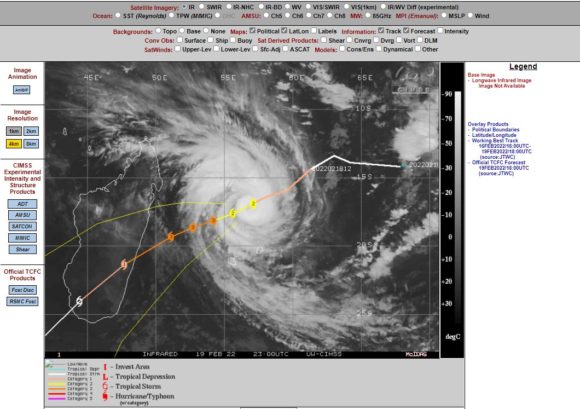 Expected landfall at the time of writing is Tuesday afternoon based upon its current speed of 11 knots (20.3 km/h).
The previous storm reached Category 4 on the Saffir Simpson Scale and was named Batsirai. It was a Category 3 storm when it crossed the eastern coast of Madgascar.
The new storm is also forecast to reach Category 3 on the Saffir Simpson Scale with peak wind gusts to 105 knots or 200 km/h at its core.
A look at the forecast map for the latest storm shows that it is likely to cross the eastern coast of Madagascar very close to where the previous storm crossed.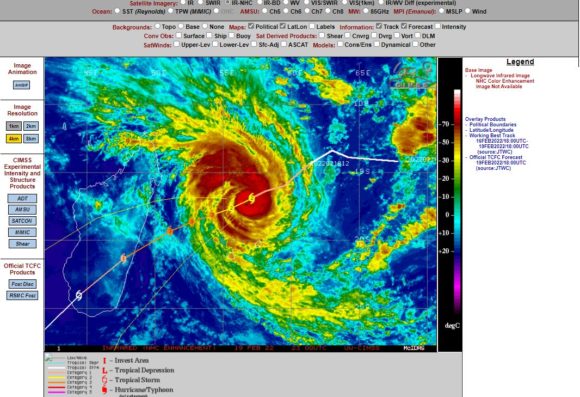 A Google Earth 3D image (Google Earth Experimental 2021 - NASA) of the likely landfall region shows the area as not being densely populated. However, there is a scattering of small towns across the region. The area is south east of the capital but given the presence of ranges and hills, some degree of orographic rainfall will occur. Heavy rain and damaging to destructive winds are likely to feature at landfall leading to flooding of coastal rivers and streams.
The storm will weaken to a tropical storm once it crosses the coast on Tuesday.
Satellite images show strong convection at its core with visible thunderstorm activity. The storm is supported by waters of 29C but with slightly cooler waters of 27C to 28C off the immediate coast of Madagascar, it is probable that the storm will start to weaken just prior to landfall.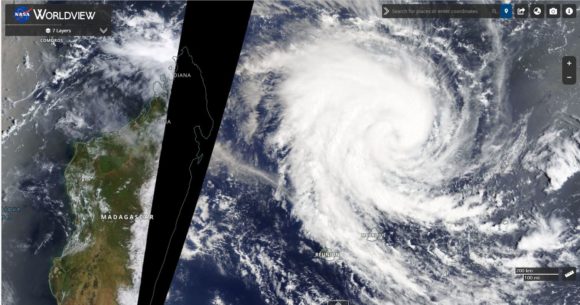 The storm will encroach towards Mauritius and Reunion Island but stay far enough away and thus should not cause significant disruption to both islands.
The attached images are sourced from CIMSS - Forecast plot for Tropical Cyclone Emnati and Infrared images 20/2/2022, Worldview NASA and Google Earth Experimental NASA 2022.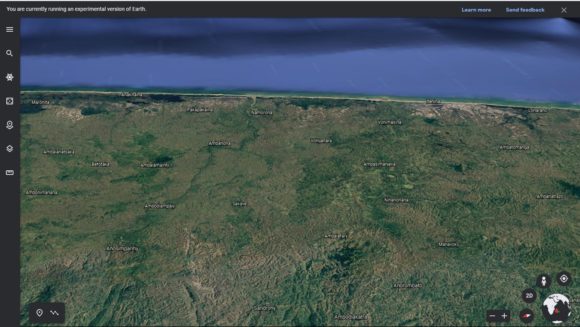 Related Terms: