Tornado Outbreak NSW 29th September 1996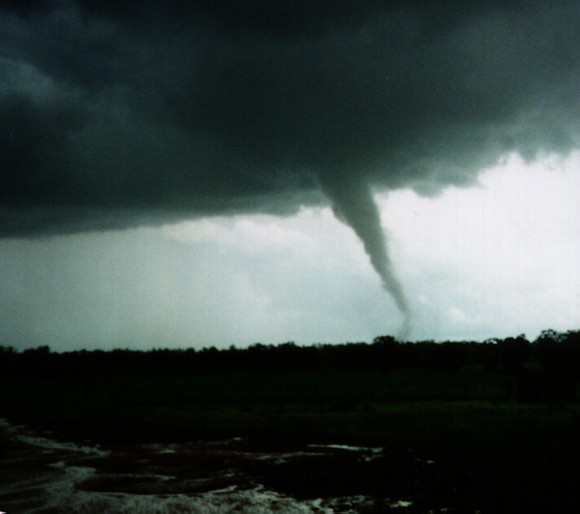 On this day 19 years ago, a significant upper trough with low level moisture set up the scene for a significant tornado outbreak with numerous storms developing across central and eastern NSW.
At the time, Michael Bath and I had been invited to visit the Kattron lightning system home base on the Central Coast. We watched as numerous lightning strikes were picked up as the storms developed rapidly across the region of the Central West, Noorth West Slopes and Plains and then Hunter region. There must have been at least several supercells on this day a few tornadoes were reported. One of these was at Bearbung near Gilgandra, another at Bundella and another at Elong Elong. All were probably rates in the F1 to F2 category. Low level shear and low LCLs was very ideal for tornadogensis.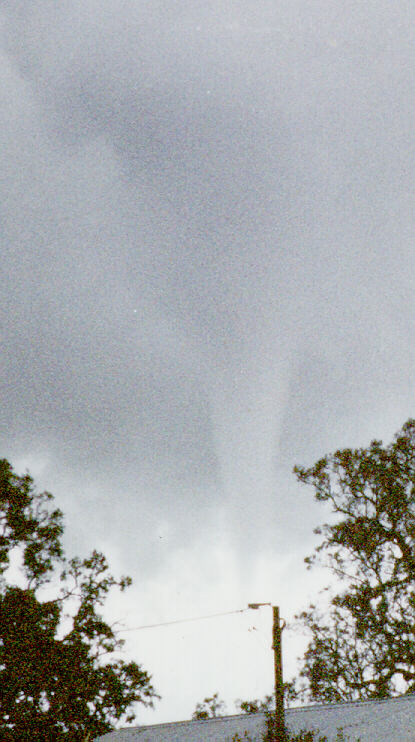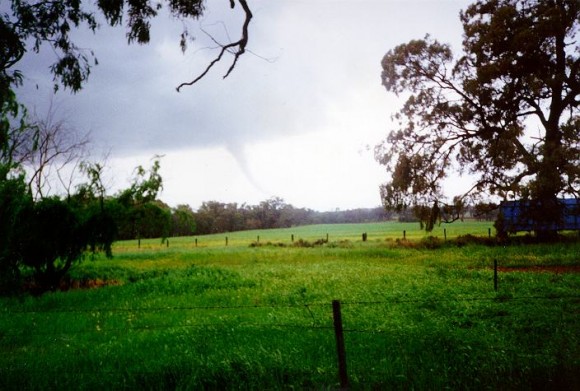 Later that day, a supercell produced huge hailstones in Armidale smashing windows and causing damage into the millions of dollars!
More information at the following storm report pages of this incredible event!
Bearbung tornado report