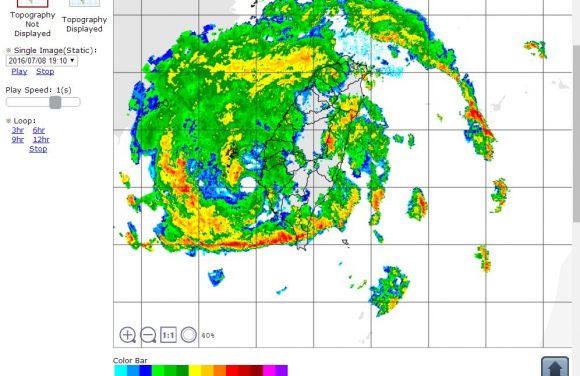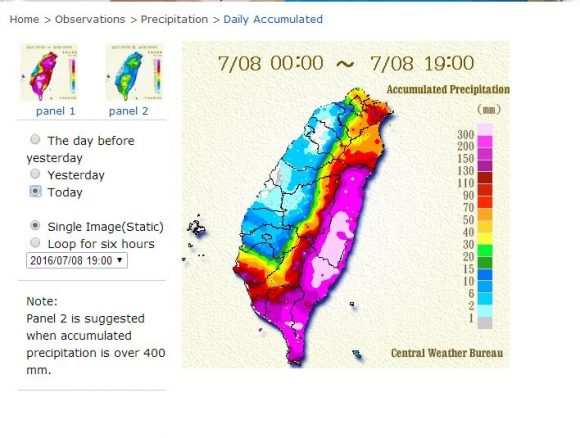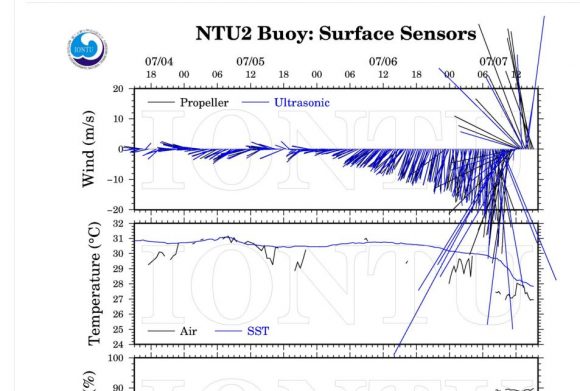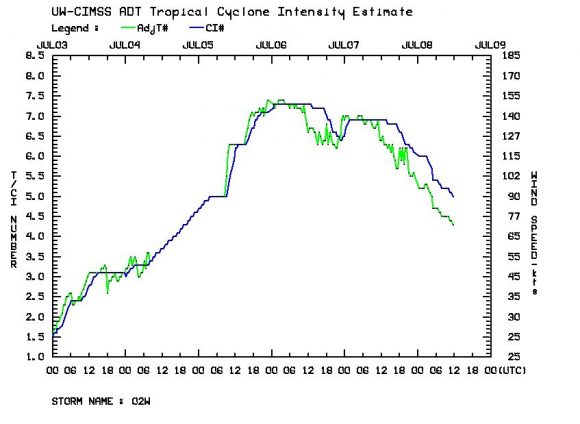 AN Oceanic BUOY located approximately 170 km south east of Taitung City (Taiwan) appears to have recorded data from Super Typhoon Nepartak as the eye passed over and survived its onslaught.
The BUOY Number NTU2 operated by the Taiwan University Institute of Oceanography Sea Automatic Weather Observation has survived sustained winds of at least 150 miles per hour and a possible gust of 153 miles per hour (Approximately 246 km/h). The problem of this data is that the readings are off the charts as shown so it is difficult to verify the true peak gusts.
Data from CIMSS suggest peak wind gusts of 152 knots (Approximately 282 km/h) at peak intensity.
The instrument that captured the winds is still recording after its direct encounter with the eye.
The same instrument recorded a central pressure of 897 HPA.
Super Typhoon Nepartak made landfall across southern Taiwan at around 6.30 am as a Category 4 storm. It weakened slightly just prior to landfall but still packing powerful winds. Rainfall across south east Taiwan has been heavy with one centre recording over 500 mm of rain between midnight and 7.10 pm.
The radar image shows a weaker storm (Now a Category 2 on the Saffir Simpson Scale) but with a large precipitation shield. The precipitation shield will traverse south east China where flooding is likely.
Heaviest rainfall from 12 midnight to 7.10 pm include:-
Liu Shi Dan Shan - 524 mm.
Shang Li - 476 mm.
Shao Jia - 436 mm.
Dian Guang - 433 mm.
Yuli - 430 mm.
Shoa Ka - 425 mm.
Many other weather stations recorded 200 to 400 mm partly due to the mountainous terrain of the country enhancing rainfall.
A major damage clean up will be required in the weeks and months following the storm.
Given the storms of 2015 and now this one, it shows that Taiwan is no stranger to powerful typhoons. The latest storm takes the tally to 3 such storms since 2015.
CREDITS
1 - Central Weather Bureau for radar image and rainfall data 8/7/16.
2 - CIMSS Wind data for Nepartak.
3 - Taiwan University Institute of Oceanography Sea Automatic Weather Observation.
Related Terms: