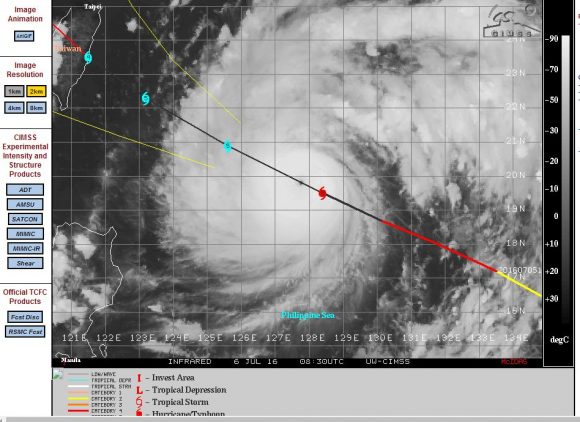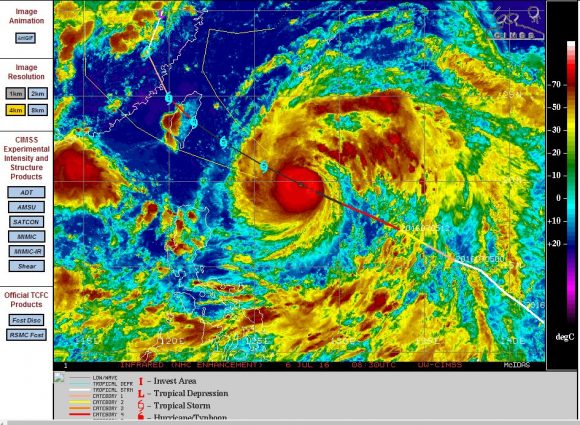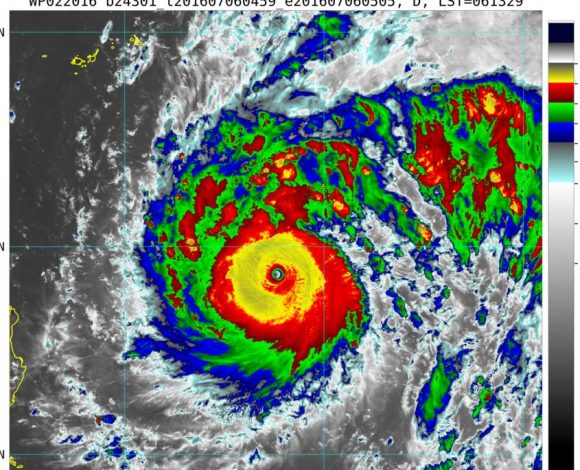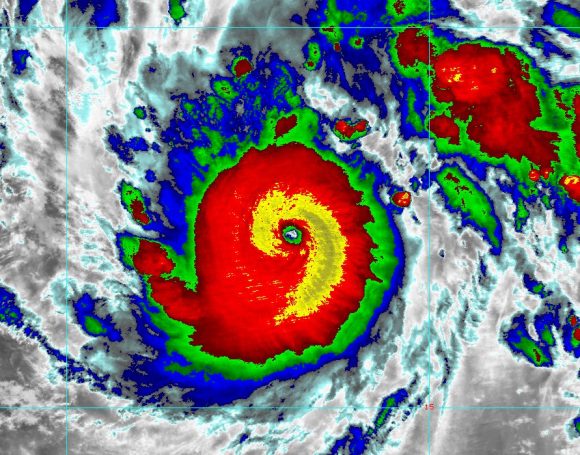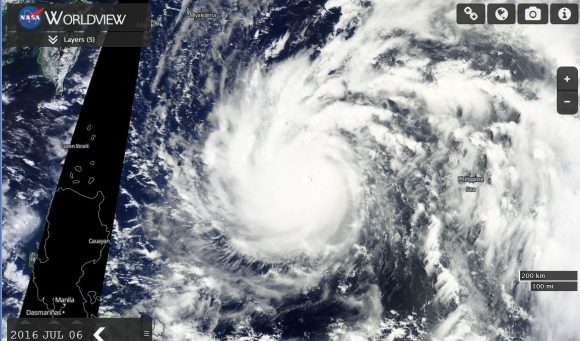 The drought of typhoons across the north west Pacific Ocean has finally been broken. The first significant storm of the 2016 season has developed south east of the Philippines and is travelling north west at a rapid pace. At the time of writing, the storm was located 645 nautical miles south east of Taiwan.
The storm has rapidly developed over oceanic waters of 31C or greater and is now known as "Super typhoon Nepartak". It is travelling at 18 knots north west towards Taiwan and if it maintains its current track, it would strike the country's east coast late Thursday or early into Friday.
Super Typhoon Nepartak has a small eye and models show the storm sustaining winds near the core of 150 knots (approximately 278 km/h) with gusts to at least 170 knots (Approximately 315 km/h).
Within 24 hours, models suggest a storm with winds of 150 knots (Approximately 278 km/h) but with wind gusts approaching 180 knots (Approximately 330 km/h) close to the core.
This is a powerful storm but fortunately it is over open ocean. The CIMSS model suggests the storm sustaining Category 5 status right before it reaches the east coast of Taiwan. Fortunately much of the population of Taiwan live on the west coast with a mountain range offering some degree of buffer against the worst impacts of such a storm moving in from the Pacific Ocean.
The plots below show the storm in detail including a forecast model. Strong convection is occurring close to the core. This is one storm to be watched over coming days especially if it does strike the east coast of Taiwan. At this strength, there is potential for significant damage.
CREDITS
1 - CIMSS Forecast plot of Super Typhoon Nepartak acquired 6/7/2016.
2 - CIRA for satellite imagery acquired 6/7/2016.
3 - NASA (Worldview with overlays) acquired 6/7/2016.
Related Terms: