A significant cold front passed over southern Australia between Monday 5 June and Friday 9 June 2023 producing thunderstorms, heavy showers and significant rainfall.
This event commenced across the south west portion of Western Australia producing significant rainfall especially around the Perth region and nearby environs.
The daily rainfall totals across Perth to 9 am Monday morning ranged between 50 mm and 86 mm including 71.2 mm at Perth City. It is rare to see such high totals occur across the city given the climate of the region.
The city of Perth has already received 159.8 mm this month due to what occurred on Monday plus another 23.8 mm on the 6 June and 26.6 mm on the 7 June.
Such falls were limited to Perth city and coastal areas and further inland, falls tapered off sharply.
The system passed across the south of the continent reaching South Australia during Wednesday then Victoria during late Wednesday and into Thursday.
The same system brought significant rainfall across much of Victoria and Western New South Wales. As the system traversed east across New South Wales, rainfall tapered off. By the time the system reached the east coast, there was little if any rainfall.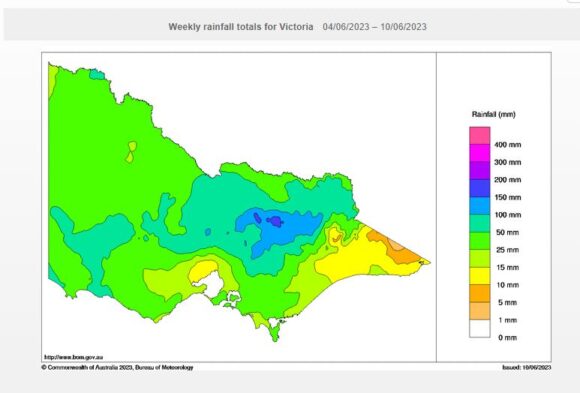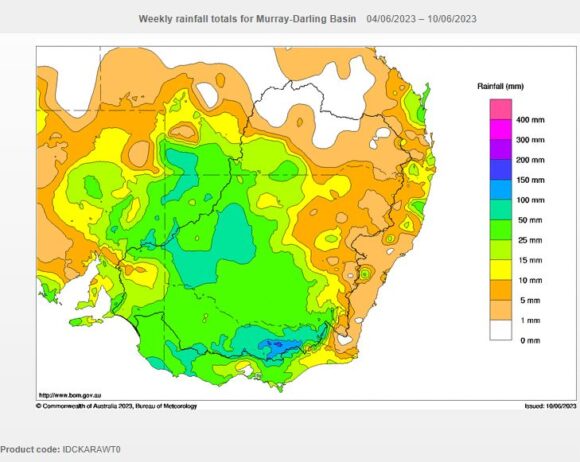 Thunderstorms within the system increased rainfall sharply such as what occurred over Mildura and environs. Mildura in North West Victoria received 38.8 mm from a significant storm event Wednesday evening.
A portion of the lower North East Victoria received 100 to 150 mm of rain. This was limited to the ranges and hilly areas of the Great Dividing Range. This was enough to produce flooding of rivers and streams for a short period of time. The affected rivers included The Kiewa River, Ovens and Delatite Rivers. Fortunately, major flooding was averted.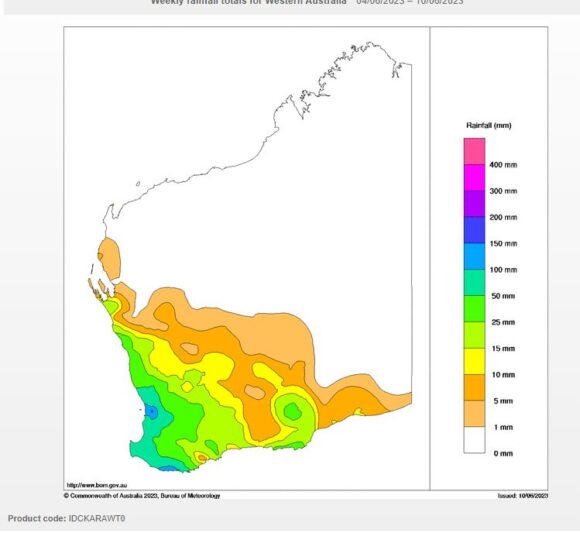 Significant rainfall fell at the following locations across Victoria to 9 am Thursday morning:
Mt Buffer - 97.6 mm.
Mt Hotham - 81 mm.
Falls Creek - 64 mm.
Shepparton - 54.8 mm.
Kyabram - 53.2 mm.
Kilmore Gap - 50.8 mm.
Benalla - 47.3mm.
Echuca - 44. 8 mm.
Mildura - 38.8 mm.
Sharp rain shadows are identified east of the Great Dividing Range across New South Wales and Victoria with some locations receiving no rainfall.
This event has been beneficial and has occurred following a dry May. Given that an El Nino event is now being discussed, this event has provided crucial rainfall across much of the farming area of southern Australia.
Related Terms: