During the course of Monday afternoon 4 January 2021, a squall line swept across Sydney that brought significant wind gusts, heavy rain, small hail at Blacktown and a significant number of lightning strikes.
One media report suggested that there were 38,000 lightning strikes around and within 100 km of Sydney during the event.
While I could not chase the Monday event due to work commitments, it is noted that the storm swept rights across Sydney.
At Auburn where I work, there were at least 2 lightning strikes very close to the Cumberland City Council office building where I work and one may have struck the car park building due to the noise that was generated.
On the way home that afternoon, I noted that a drain became blocked on the corner of Kerr Parade and Marion Street which resulted in significant flooding of that section of road and a set of traffic lights were blacked out on Blacktown Road which suggested a local power failure.
The Monday afternoon storm brought peak wind gusts of 74 km/h at Camden between 3.42 pm and 3.47 pm, 85 km/h at the airport between 4.25 pm and 4.30 pm and rainfall of between 14 and 22 mm around Blacktown. Shanes Park in Sydney's West received 33 mm during the event being the highest rainfall total. Other suburbs had lower rainfall totals.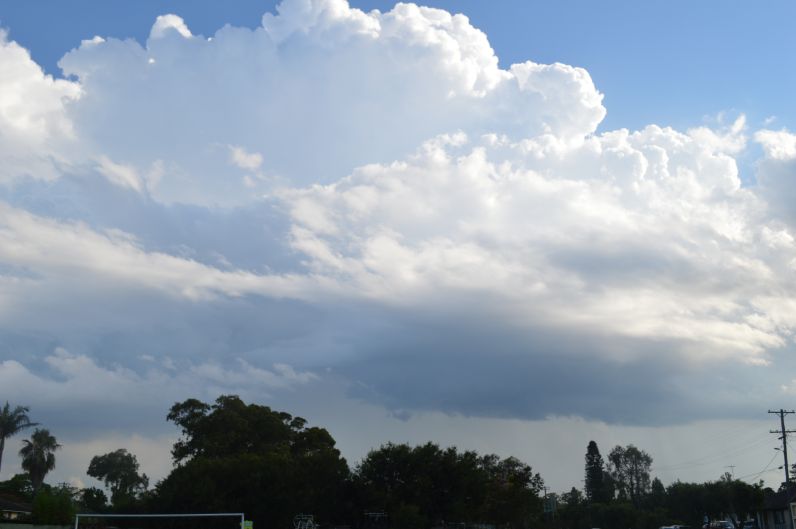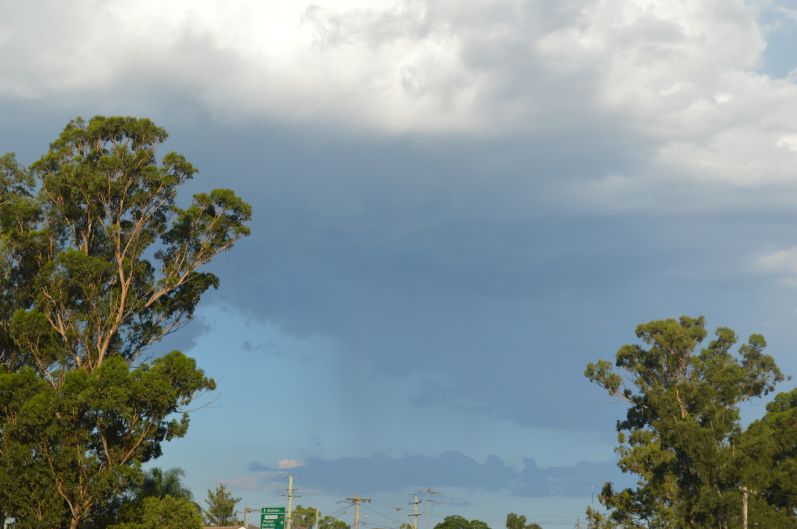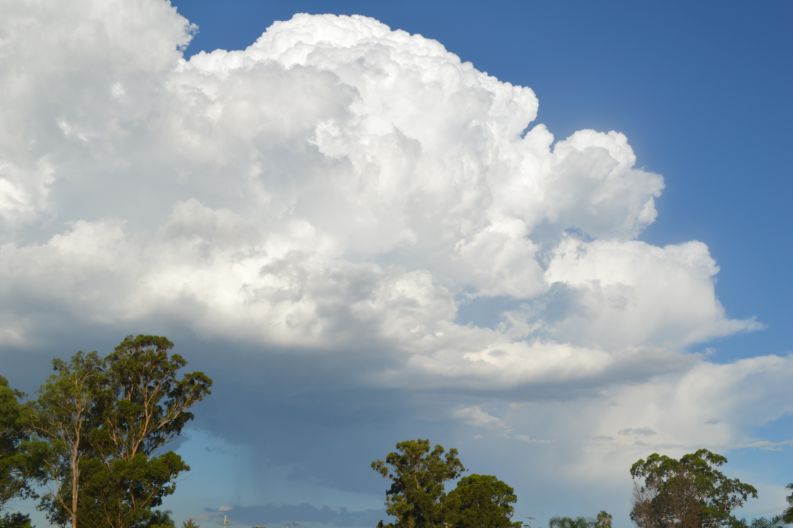 Late afternoon on the 5/1/2021, further showers and storms occurred across Sydney. I was able to take numerous photos of interesting cloud towers, cloud bases, cumulo congestus clouds and Cumulonimubus calvus cloud formations. Some of the cloud formations were impressive for the late afternoon sky.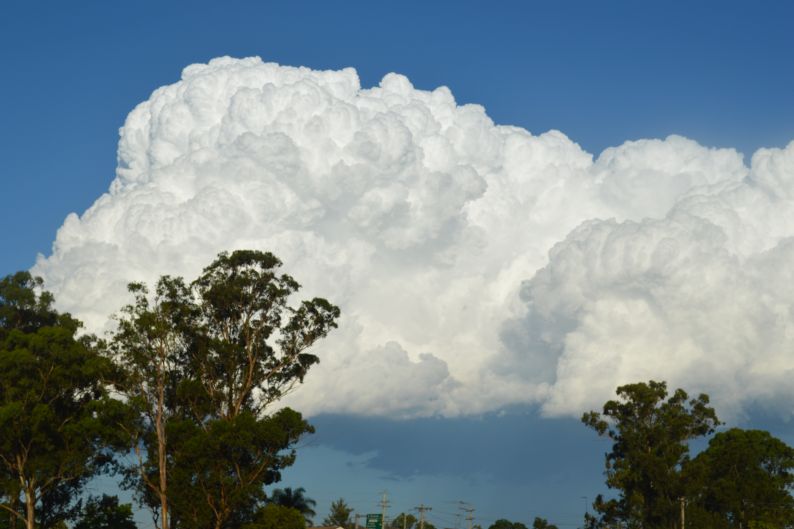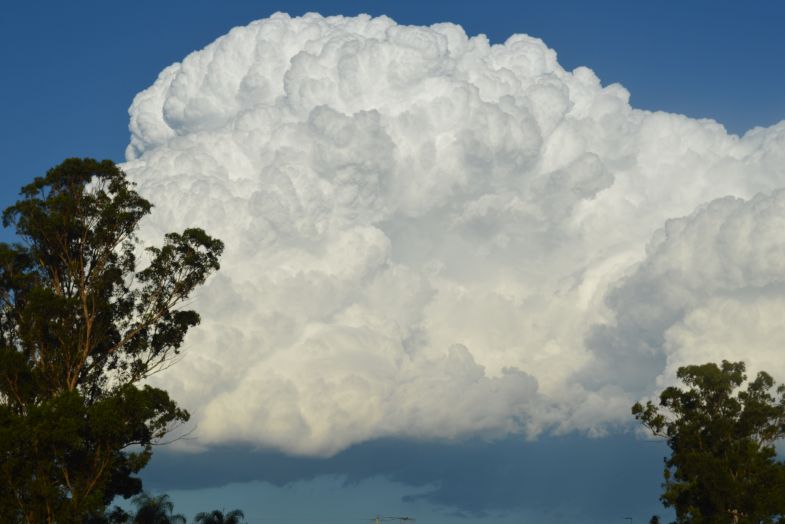 One Particular storm occurred late evening over Blacktown that produced a heavy downpour of rain but little wind. While there was lightning, it was sporadic.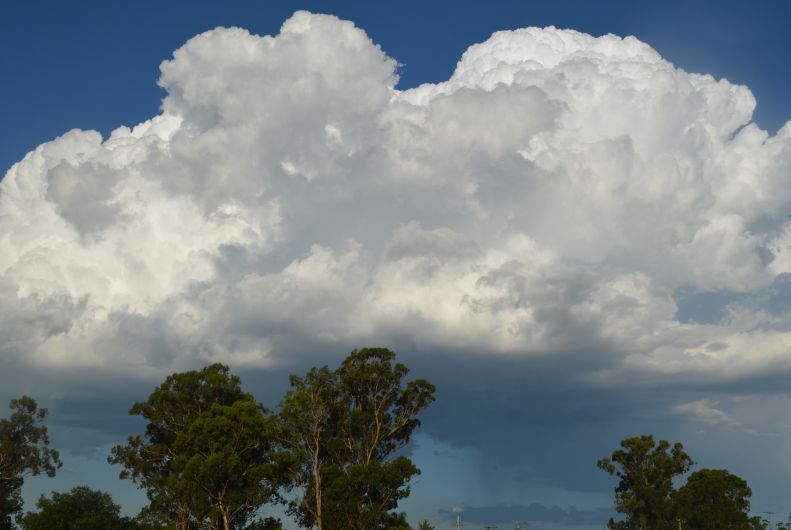 This event concluded the two day storm event for Sydney and all activity had cleared by 11 pm that evening.
The cloud images attached to this post are from 3 storm cells that formed over Western Sydney during the event.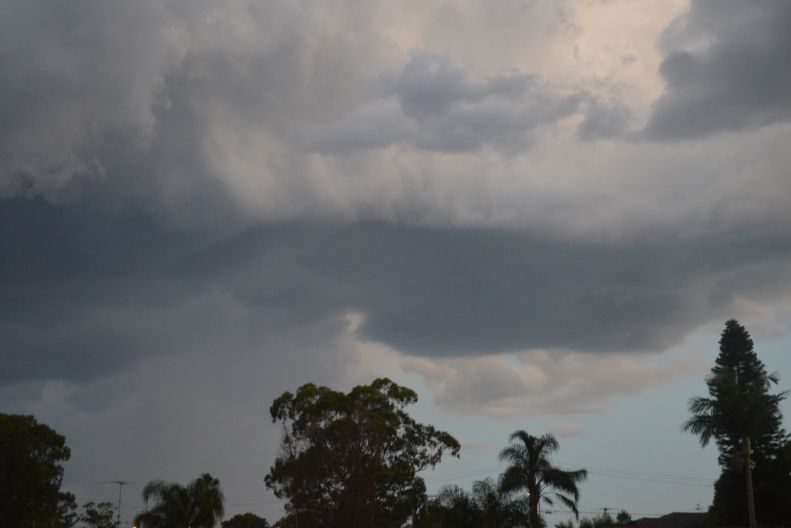 Related Terms: