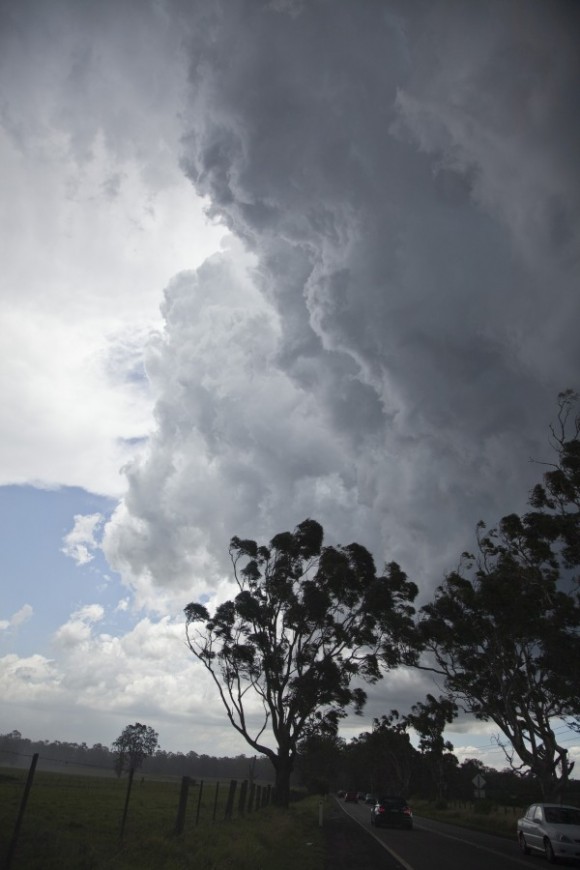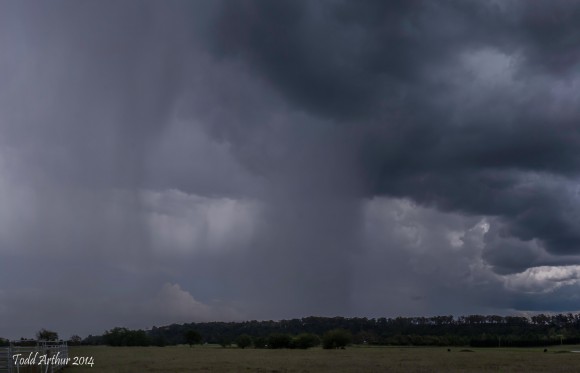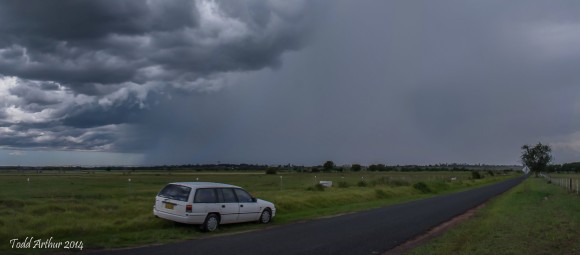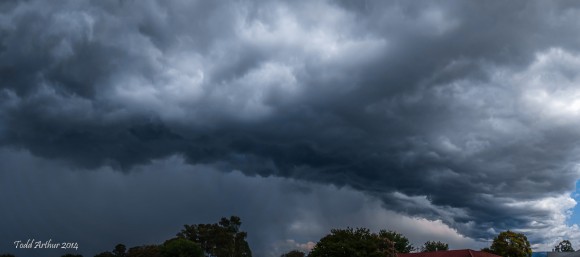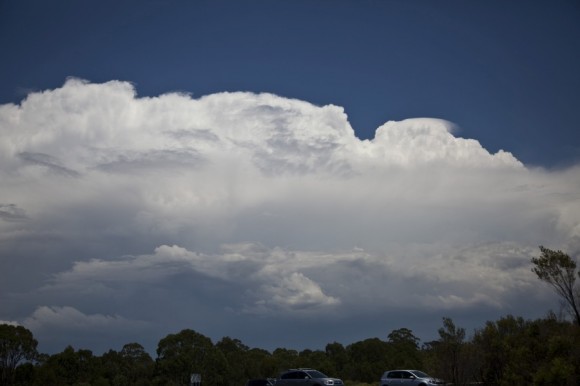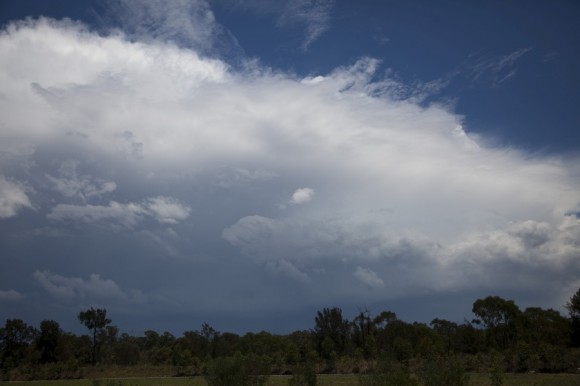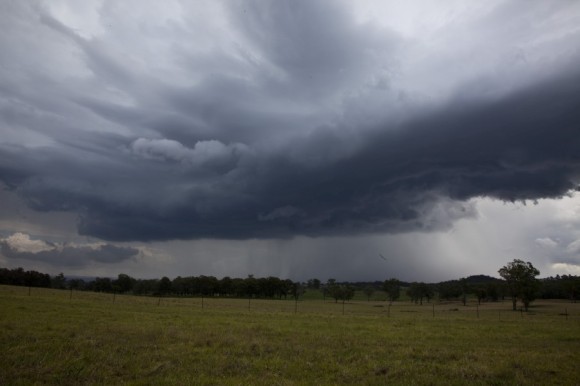 What a day for Sydney! Some pretty impressive storms and structures to be had. I missed the Hornsby cell through shear laziness or simply being too tired chased 8 days straight and wanting to get into position view point.Intercepted first cell near Campbelltown and then ended up going to Rooty Hill and then intercepted the cells coming towards Liverpool finally just wanted to get to a view point. Got some impressive bolts from there but structure was nothing special. I could see the impressive structure to the north heading towards Hornsby when it was still compact but from a southern angle.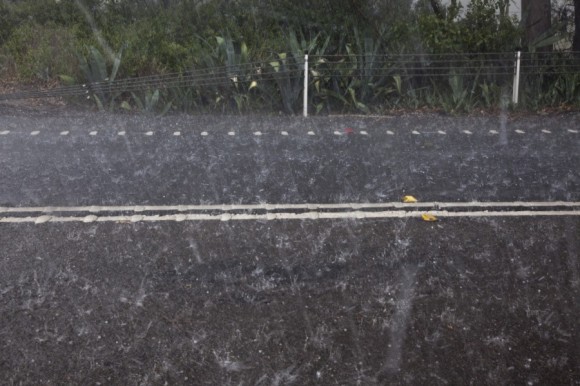 After leaving Campbelltown, I headed to Rooty Hill. Here storms were time-lapsed and it then became apparent that storms were developing over the Wollemi. One storm intensified and tracked over the Northern Suburbs. Once this supercell progressed further east, the southwest development increased and towers exploded. Billowing crisp updrafts were a feature with several towers aligned from Horsley Park to Hoxton Park region.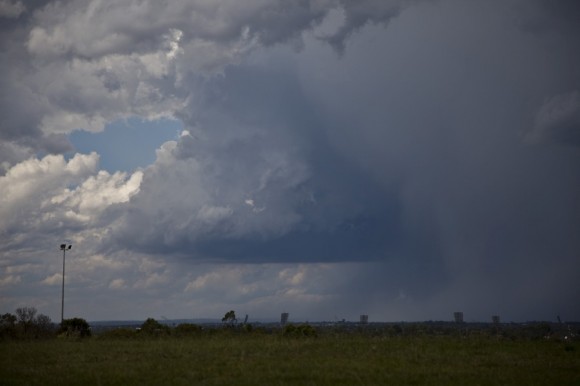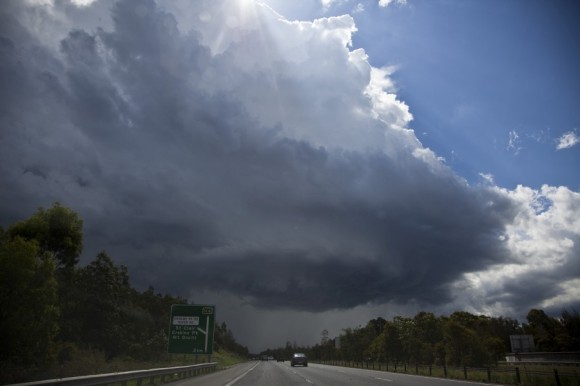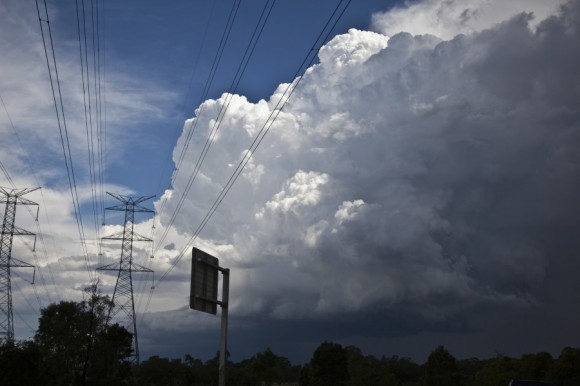 After returning from this and venturing to another cell that weakened pacing from Penrith, I gradually headed for the next storm. This time I wanted a vantage point and decided not to head to the Northern Suburbs.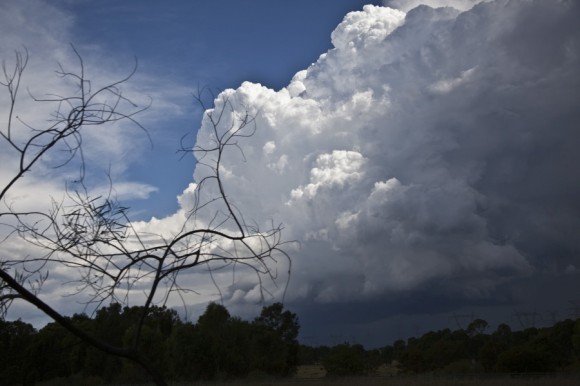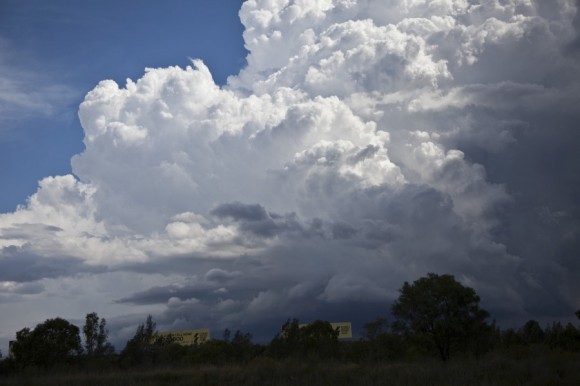 The cell coming from north-west of Richmond was intense and very lightning active on approach. The most intense looking structure was on the northern end of the storm.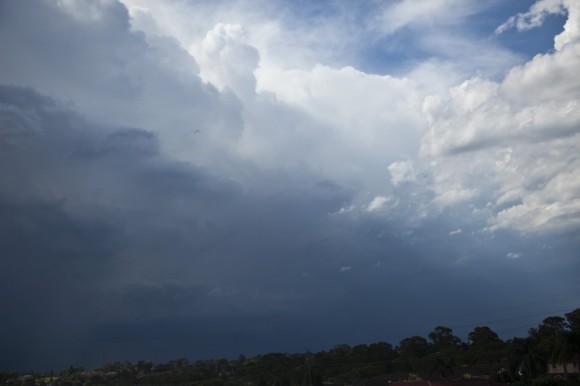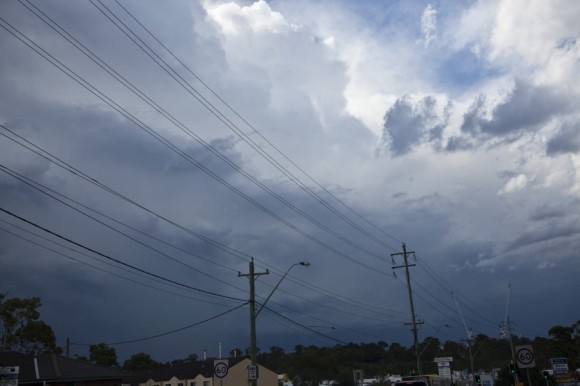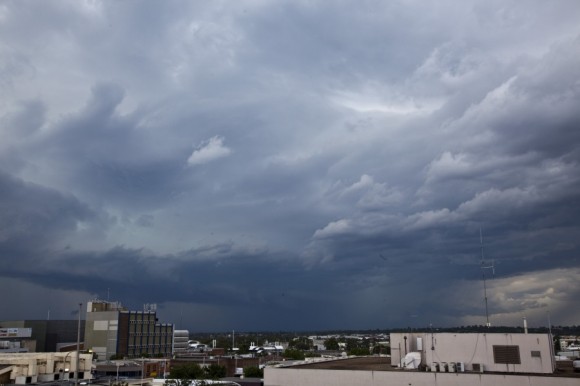 On top of the Blacktown building car park, footage was recorded of intense lightning bolts and storm base structure for time-lapse. Harley coincidently came there as well filing lightning.
Here is a video time-lapse of the supercell
Related Terms: