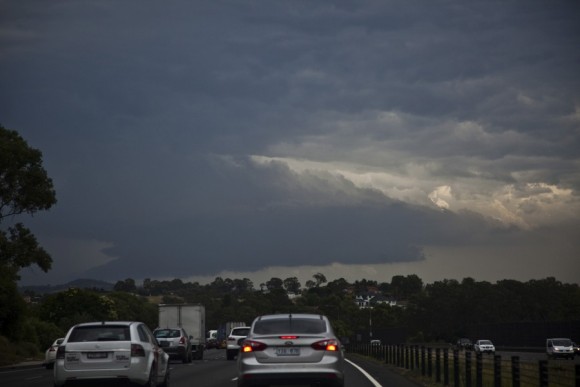 After a some indecision, I decided that the cell down near Mittagong was worth a shot. As I headed down, the cell had split off a small right mover and obviously this meant the cell was intensifying and becoming well organised as a left mover.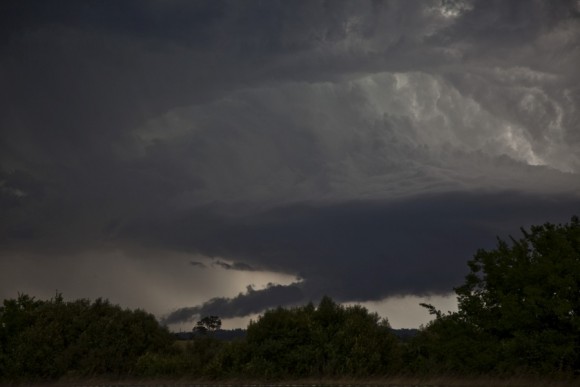 Approaching Campbelltown allowed the first decent viewing of the cell heading towards me. It seemed to have inflow features. The closer I approached, the cell went slowly into decline and eventually dissipated.
At this point I headed into Picton and just south of town had observed hail to 1.5cm (not measured) but still on the ground. I headed north generally from Oakdale and attempted a cell that was paralleling the road. More outflow and a weakening cap produced several cells to the north as I made my way through Penrith to Richmond and Windsor. Some lightning but otherwise called it quits.
Related Terms: