Hailstorm hits Sydney with hail drifts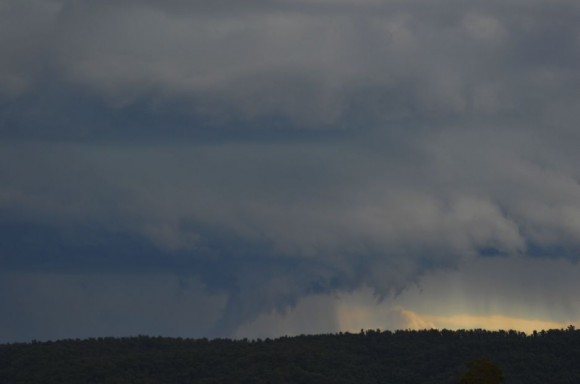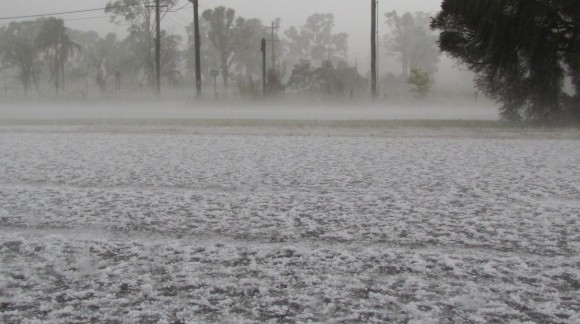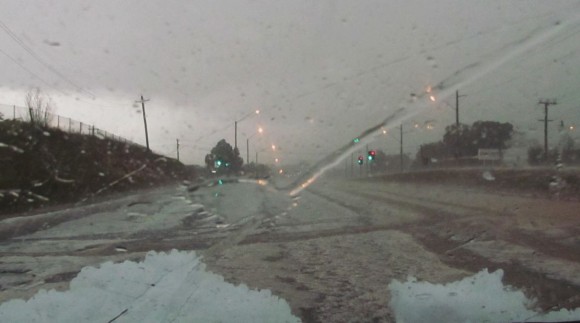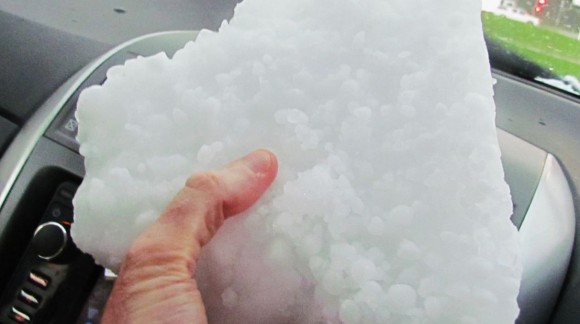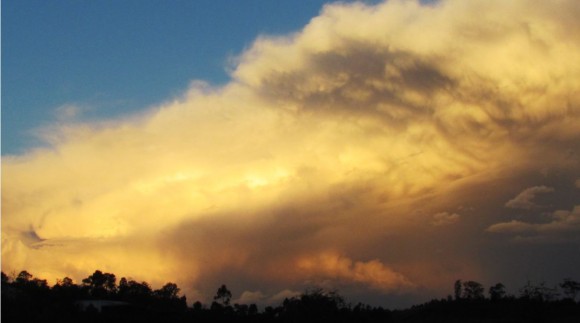 On Anzac Day afternoon 25 April 2015, I chased storms with Jimmy around Western Sydney. The event is well covered by Jimmy in his post so I will not repeat what has been stated. Generally we were working together to produce the best result for the day and we achieved far more than expected. Personally, I had not expected to see such a thunderstorm that produced prolific hail.
I had not undertaken any prior forecasting as I was busy working on other projects. However, when I received the phone call from Jimmy regarding the storms, I jumped at the offer and happy to be the driver.
I initially saw the cumulus towers to the west which looked interesting. After collecting Jimmy from his home, we went to local lookouts and watched the early cloud towers that initially struggled. Then it was off to nearby Rooty Hill and then Penrith Lakes where the action started.
The first storm with a very interesting base was visible to the west. I post one photo that shows a very interesting base but identify that it is no funnel cloud. It is just lowered cloud with hills in the way but it shows the structure of the cloud base.
When this was close enough, it was a case of driving south through Penrith then east along the M4 Motorway. We were initially going to intercept this storm but a new growing and broadening cloud base was of more interest so we decided not to go south but wait. That proved to be a very good move.
The storm passed over us where we were being within the Wonderland Industrial Park. There were three bursts of hail from it and heavy rain. We then shifted north then east onto the Great Western Highway where the best hailstorm I have seen for a long time occurred. There were hail drifts and I could not see the road surface. There were plenty of photo opportunities and at one stage became stuck in hail but managed to get clear and continue.
Some of my favourite photos include having the car bonnet carpeted with hail and holding a large conglomerate of hail in my hand where hail had fused together.
We finished up getting another hailstorm over Blacktown and a further event around Prospect before returning to Pemulway and later the M4 Motorway Caltex Twin Service Stations to measure hail size.
The chase ended towards evening and it certainly made a fitting end to the storm season.
Related Terms: