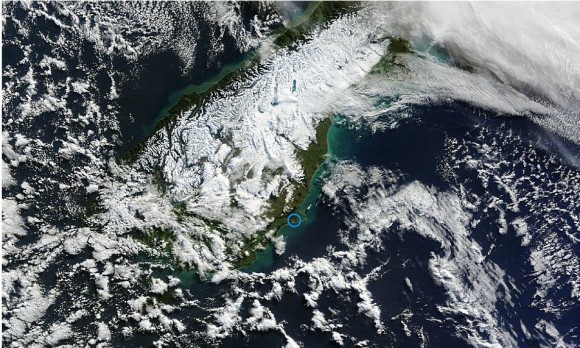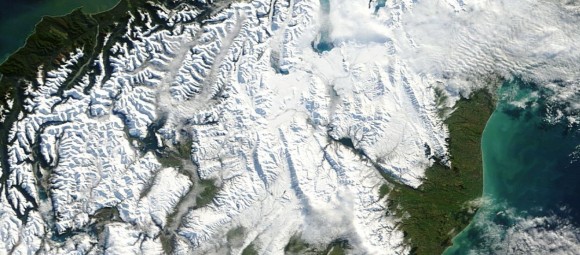 Throughout Thursday and Friday 18 and 19 June, a major snow storm impacted much of the south island of New Zealand. The snow storm brought snow to very low levels.
As seen in the satellite photos MODIS (Acquired from NASA 20 June 2015), this snowstorm has covered vast areas of the south island with snow. Heavy snow has occurred in some mountain ski resorts with two resorts recording up to or close to 1 metre deep of snow from this event. The following snow falls have been recorded:-
Cardrona - 100 cm.
Ohau - 90 cm.
The Remarkables - 80 cm.
Treble Cone 65 cm.
Coronet Peak 46 cm.
Looking at the satellite photos more closely, snow has fallen on the hills close to Dunedin. Snow has also fallen to very low levels at Queenstown and any road with any elevation would have had snow fall occurring. It is likely that the snow storm would have impacted on travel across many roads throughout the the South Island due to its extent and longevity.