Weather models currently identify a significant cold outbreak for South East Australia during the period of 8 to 11 June 2021. Models show a cold front and later the development of a cut off low over South East Australia although the final exact position of the low is still difficult to determine at this stage.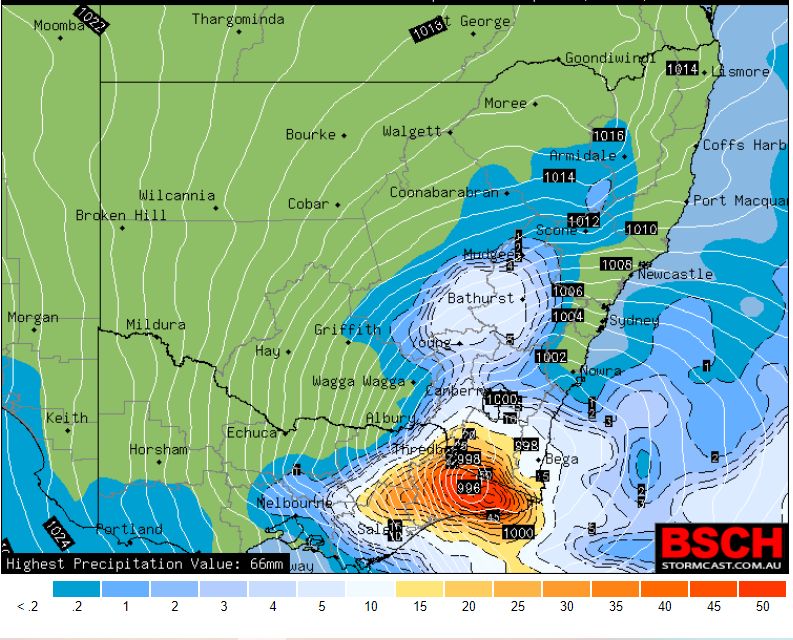 On Tuesday, a cold front will cross the southern states that should bring a rain band across the inland. The cold air mass following the change is cold enough to allow snow to low levels. Forecasts are being made for snow as low as 600 to 700 metres within southern areas.
This system is expected to develop further as a cut off low that will allow cold air to move further north and with it, showers, small hail, sleet, low level snow falls and even gale force winds.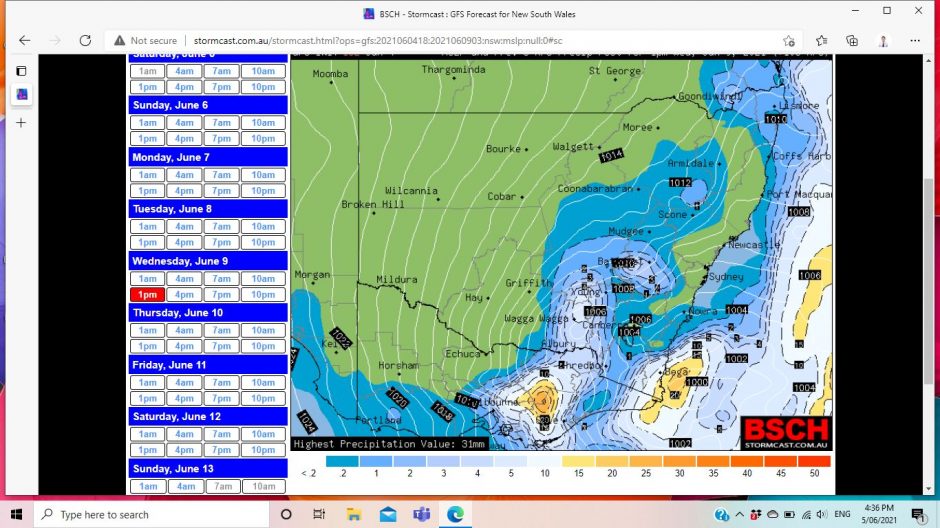 Snow is expected to fall across the higher areas of North East Victoria and Southern New South Wales. Further to this, the MET Eye models are suggesting that snow falls will occur around the Central Tablelands of New South Wales including Oberon and Orange by Wednesday and into Thursday. Models even suggest that snow will fall over higher elevations of the northern tablelands including towns such as Guyra, Glenn Innes, Walcha and Armidale.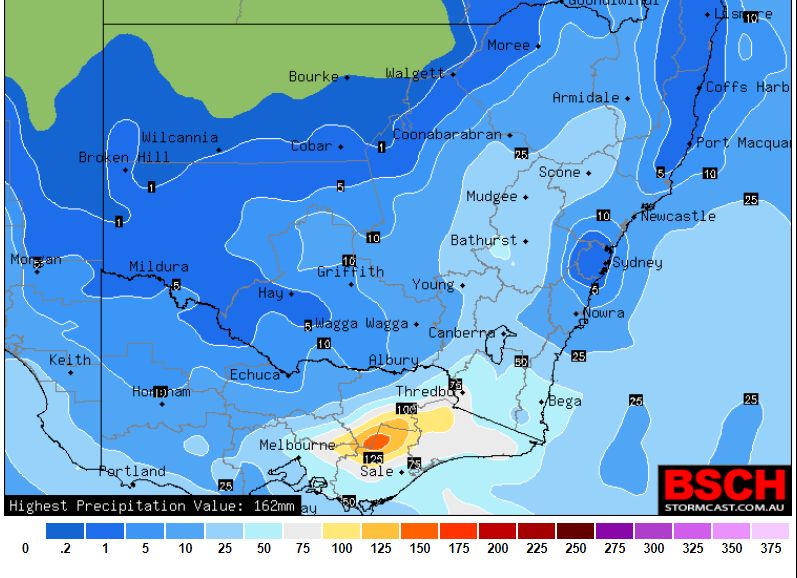 While the ski resorts should receive significant falls, places like Oberon, Orange and possibly Lithgow in the Central Tablelands should receive some snowfall at times. Snow is even expected to fall close to Canberra but unlikely at this stage to fall within the Canberra City area. However, snow may still occur on Mt Ainslie and Black Mountain.
Models show a significant rain event from this with a rain band crossing the inland regions with at least 10 to 20 mm of rain to occur. However, over the longer run, higher rainfall totals are likely over the hilly regions of eastern Victoria grading to snow at higher elevations with as much as 100 mm falling.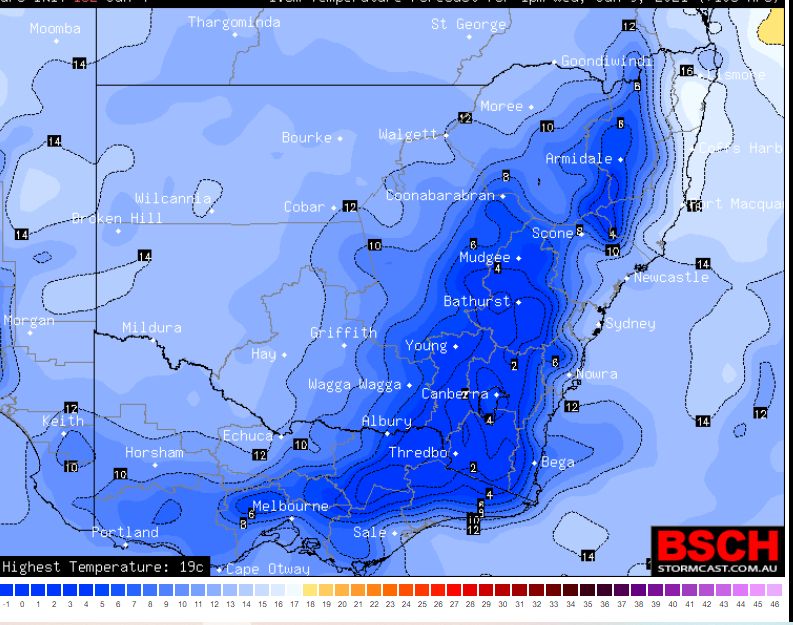 For Sydney, a rain event is forecast from the event on Wednesday.
The primary concern for this event would be the cold and gale force winds, snow at higher elevations and issues of black ice on roads and threats to livestock such as sheep and cattle.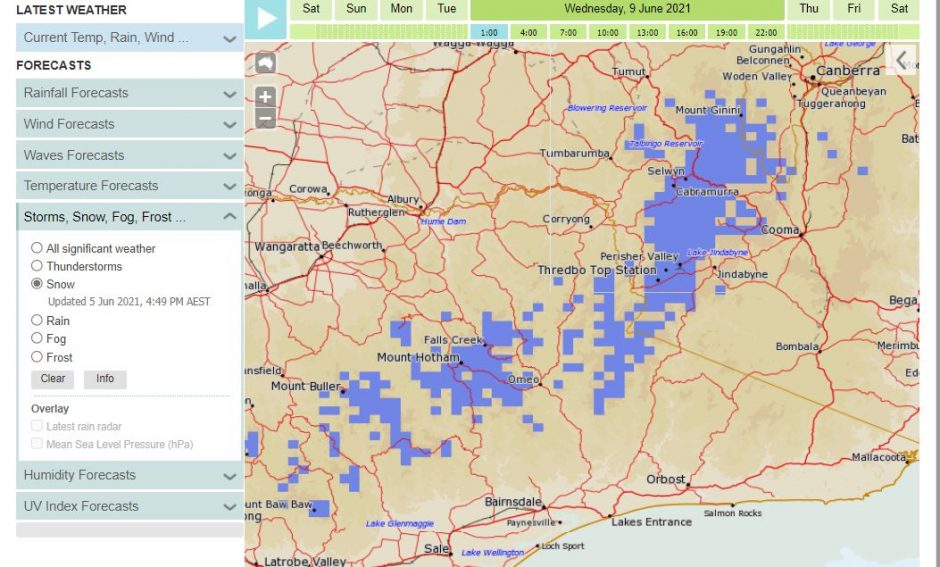 The models attached to the post shows the system that is expected to develop over coming days including snow forecasts, maximum temperatures and rainfall. However, as models develop further, there will be variations to final forecasts being made.
Related Terms: