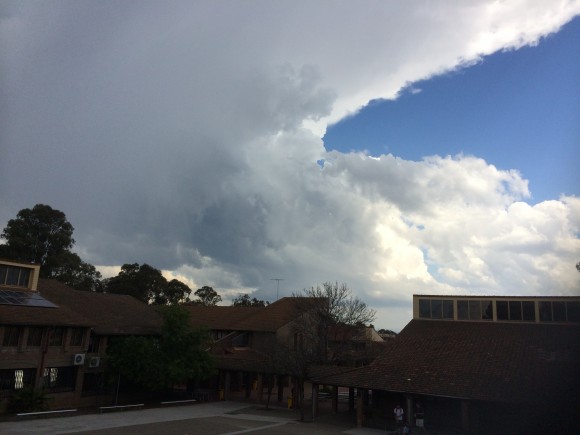 Conditions were marginally conducive to severe storms across extreme eastern parts of NSW today. The approach of the upper level system ingested moisture from the northeast during the morning. This set the scene for rapid development of cells as heating increased.
The first storms that developed near Penrith and made a left move ENE into the Sydney basin after initially moving southeast! The storm was severe warned initially.
This storm eventually sheared away from its updraft perhaps being undercut by drier air.
Another more intense and longer lived storm developed near Picton and moved NE. The storm hit the Camden region and weakened dramatically. This was probably the last solid updraft.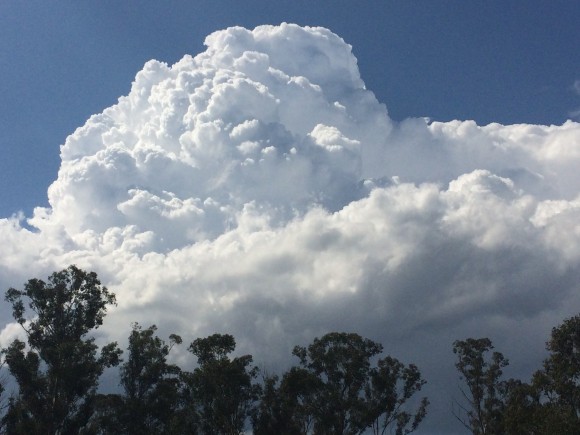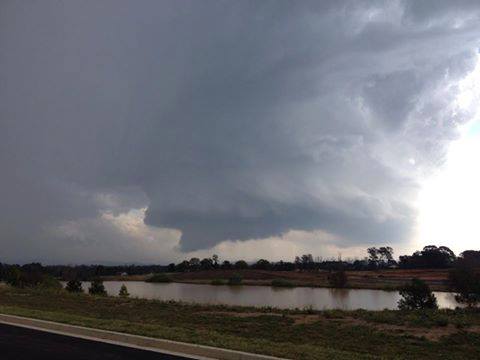 Sydney radar for this event
See : 128km Radar Loop for Sydney (Terrey Hills), 11:00 15/09/2014 to 11:00 16/09/2014 UTC
Doppler radar images - note the couplet near the Camden area!
See : 128km Radar Loop for Sydney (Terrey Hills), 11:00 15/09/2014 to 11:00 16/09/2014 UTC
Related Terms: