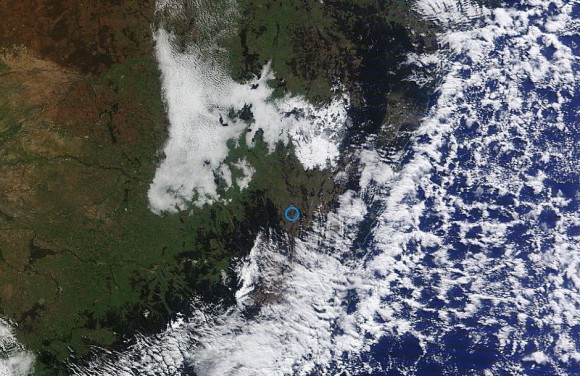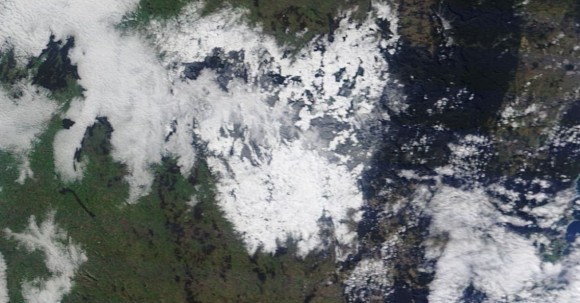 The satellite photo of New South Wales and the Central Tablelands of New South Wales acquired from NASA (MODIS) and dated 19 July 2015 clearly shows the impact of the Friday snow event across parts of the state.
The snow on the ground is visible from Earth orbit. The first picture is at a resolution of 2 km and is showing extensive snow cover with the cover being larger than that seen in the Snowy Mountains to the south. It is clear that this was a significant snow event.
The second photo is at a resolution of 250 metres zoomed into the Central Tablelands. Light snow cover can also be seen near Katoomba to Mt Victoria but only at the highest parts of the range. The most extensive cover is over the Oberon Plateau centered on Oberon, Black Springs and south towards Crookwell.
The clouds have cleared to allow the satellite to undertake a sweep of the affected area revealing the true extent of what occurred without obstruction.
On Saturday the Great Western Highway at Leura was closed due to black ice. The pictures would explain the road closures and issue of black ice and problems that motorists are facing when travelling through to Bathurst or within the Oberon area.