Richmond Lower Blue Mountains Hailstorm 3rd December 2021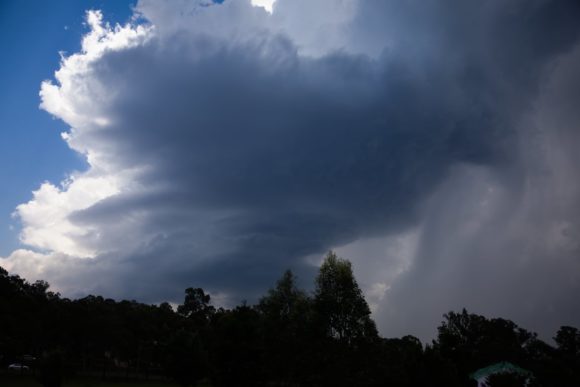 Followed the lower mountains storms today but then later went to the western side following the boundary. Unfortunately, the atmosphere seemed content with deeper moisture and further east - timing changed. Contrast on this early storm was rather impressive and storm organisation occurred rather quickly.
The updraft pictures were of the developing supercell that hammered Blaxland and later Richmond regions. In this region, hailstones to about 5cm fell mostly along a 2 to 3km wide path.