I have attached two images taken in 2016 showing what the area of South Australia looks like approximately 400 to 500 km north of Adelaide. This area is remote and the best way to appreciate the region is to fly over it.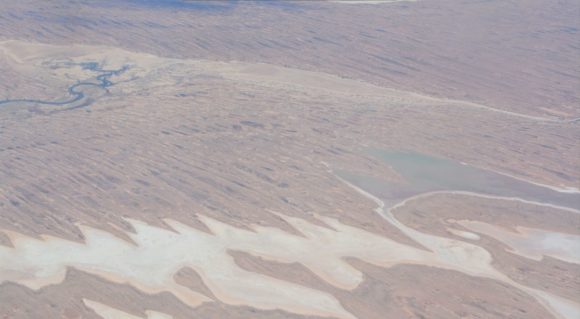 It is this region that has received the excessive rainfall and thus the playa lakes, dry riverbeds and low lying areas as shown have been flooded following incredible rainfall.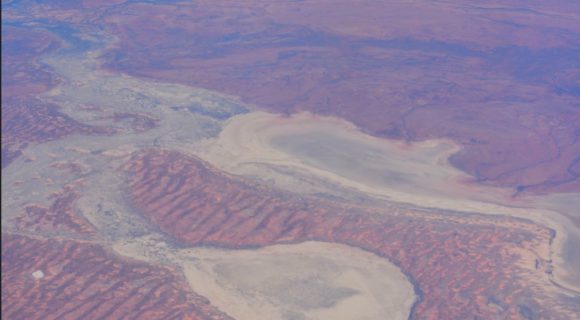 As shown in the Bureau of Meteorology "Water and the Land" rainfall plots prepared 26/1/2022, there is evidence to show that the areas seen in my photos have received upwards of 200 to 250 mm of rain with extensive areas receiving 100 mm to 150 mm.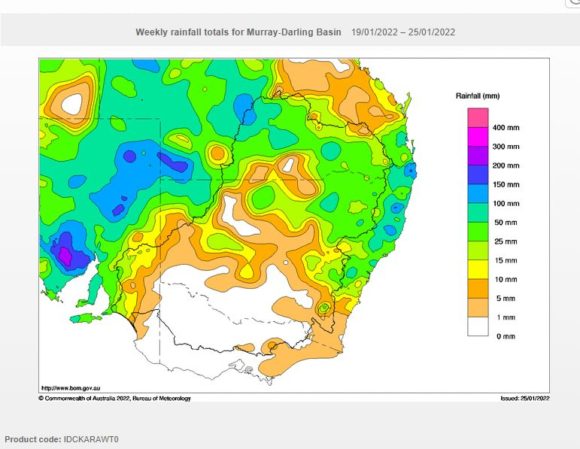 It is known that roads have been damaged by flood waters and even the main east to west railway link has been cut for a period.
The rains are extensive but rare and such totals are incredibly unusual for a state that incorporates the driest region of Australia.
The average annual rainfall for some of these areas barely reach 100 to 150 mm per year such as Troudaninna. Generally, the northern half of South Australia and the area around Lake Eyre has an average annual rainfall of less than 125 mm per annum. Coober Pedy and Oodnadatta are amongst the driest towns of Australia.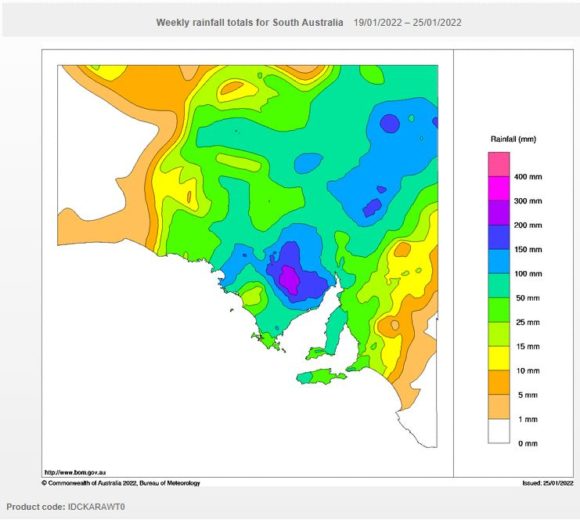 Some of these areas would have received its entire yearly rainfall in just 2 to 3 days and being at the start of 2022.
Kimba located on the Eyre Peninsular received 200 mm of rain across the 3 day period ending at 9 am on Monday which is more than 10 times the average monthly rainfall of 17.4 mm. This included 160 mm on the 22/1/2022 and another 34.2 mm on the 24/1/2022.
Whyalla received over 117 mm from this event.
For the 24 hours to 9 am Sunday, Arcoona Bluff received 107 mm of rain and Leigh Creek 93 mm.
Some of this rainfall has spilled over into north west New South Wales whereby during Monday afternoon, heavy rain and storms dropped 56.2 mm across the township of Tibooburra and 55 mm at nearby Fort Grey (A locality). A locality just over the Queensland border called Orientos received 84 mm. This is very significant for the area and would have resulted in flooding in low lying areas.
The same weather system that caused this is now moving into Western and Southern New South Wales and is likely to result in further outbreaks of showers and storms over the next three days.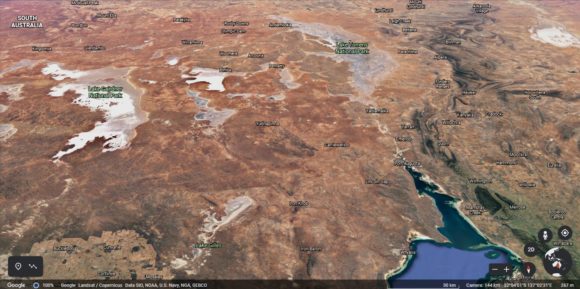 I have also attached to this post an image of the region from Google Earth Experimental (NASA 2021) showing in greater detail, the region most impacted by the heavy rainfall and flooding.
Related Terms: