As shown in the attached image of southern South Australia from "Google Earth Experimental 2021", the area of South Australia shown generally has a semi arid to arid climate with low average annual rainfall. Generally, South Australia is the driest state of Australia and much of the area north of Adelaide is desert country.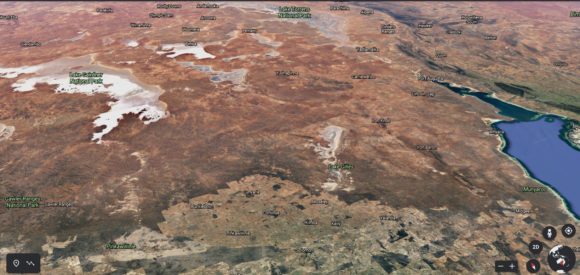 Rainfall is scarce and there are subsequent few rivers.
This week, an influx of tropical moisture from the north and a slow moving low pressure area has resulted in a very rare and remarkable rainfall event within the area shown.
Heavy rain has impacted this area and flooding has occurred. This has been a two day event and some of the rainfall totals have been remarkable in terms of the intensity and its duration.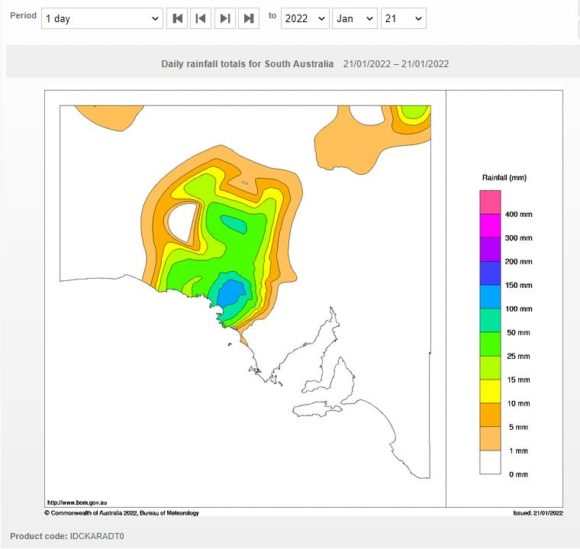 This is one area that usually does not experience such events.
Further to this, even the Alice Springs area of Northern Territory has experienced rainfall and a township called Jervois north east of Alice Springs received 153 mm of rainfall to 9 am Saturday morning.
Large areas of the outback has been inundated with rainfall which will impact on road access and isolated townships.
The following rainfall totals to 9 am Friday morning include:-
Ceduna - 45 mm.
Tarcoola - 32.2 mm.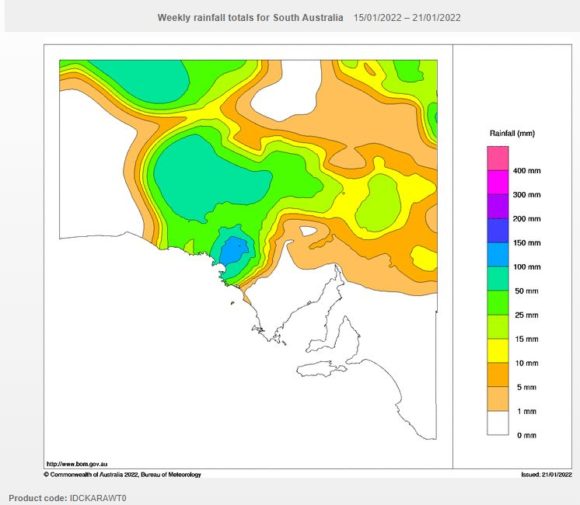 The following rainfall totals to 9 am Saturday morning include:-
Winter Springs - 181 mm.
Heggarton (A locality) - 93 mm.
CTA Cultana Training Area Flat - 75 mm.
Wharminda - 71 mm.
Whyalla (The largest town in the region) - 48 mm. Following this, another 28 mm fell in one hour to 10 am Saturday morning and by 12 noon, the airport rain gauge was showing 47.6 mm (95.6 mm to date from this event).
This sort of rainfall seldom occurs here and some of these areas are on the edge of the South Australian Outback.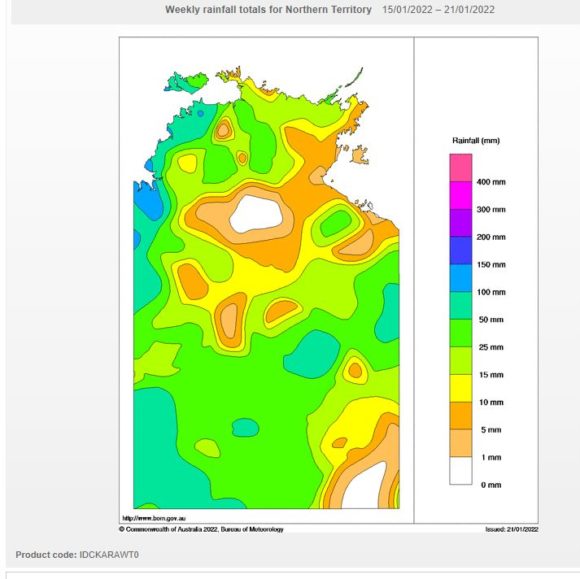 The attached rainfall plots produced on the Water and the Land site shows how much rainfall has occurred in the affected areas for the past week with one area of South Australia receiving more than 100 mm. The Himawarri satellite cloud image for Saturday morning is attached showing the cloud system producing the rainfall.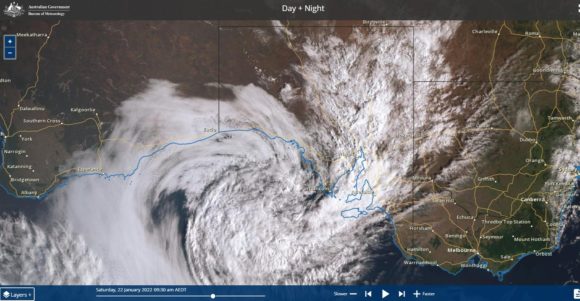 This rainfall is expected to continue throughout Saturday but should ease off during Sunday. Weather models are indicating that some of the moisture should push further east into Western Victoria and New South Wales impacting these areas from Tuesday to Thursday (25 to the 27 January 2022) although rainfall should not be as heavy. It is suggested that falls of 25 to 50 mm would be common especially across southern and Western New South Wales but towards the end of the longer range forecast period.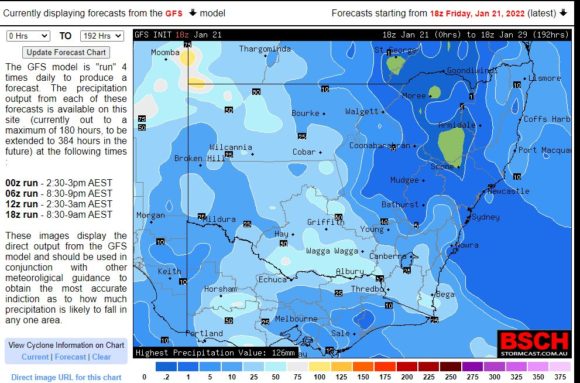 Related Terms: