Violent Storms South Australia and New South Wales 11th to 13th November 2016
A significant weather event has crossed much of southern and eastern Australia which has impacted South Australia, Victoria, Tasmania, New South Wales, Australian Capital Territory and Queensland in different ways.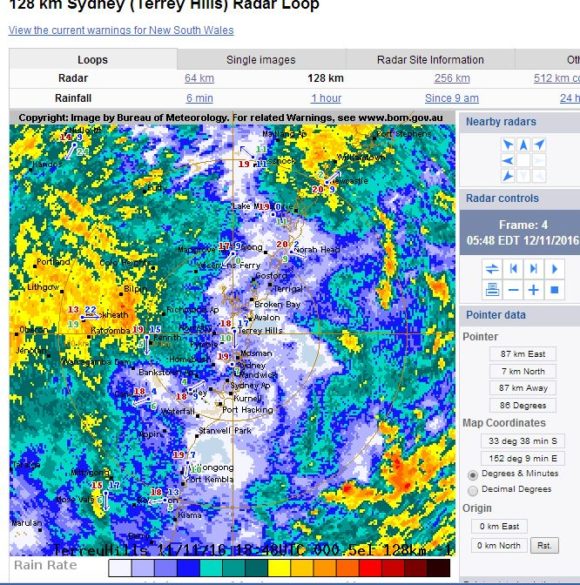 The system has been responsible for producing thunderstorms, some of which have caused damage, gales, outbreaks of hot weather, some heavy rainfall, fires and even snow across higher alpine regions.
South Australia
During Friday, the fast moving weather system produced a few significant thunderstorms across South Australia and there were reports of large hail across parts of north east Adelaide.
Additionally, a weather station at Pinaroo recorded peak wind gusts of 128 km/h between 6.58 pm and 7.05 pm from passing thunderstorms.
Mildura – Victoria 11/11/16
Late Friday between 8.47 pm and 9 pm, a significant thunderstorm passed over Mildura (North West Victoria) dropping 27.4 mm of rain in 13 minutes. This is significant as it represents 2 mm of rain per minute. A closer analysis of this shows that between 8.51 pm and 8.54 pm (3 minutes), 10.8 mm of rain fell or 3 mm per minute and between 8.54 pm and 8.57 pm, another 10 mm of rain fell. Hence for 6 minutes, rainfall rates were in the order of 3 mm per minute.
This was accompanied with gales of 96 km/h. This storm has caused damage across the city with a clean up occurring.
Such a storm of this intensity is unusual given the location of Mildura within a semi arid region of the state.
New South Wales
A storm system passed through the Central West and there are reports of further significant thunderstorm activity Friday night / Saturday morning. Rainfall figures reached 30 to 50 mm across some locations of the Central West.
The system passed through Sydney early Saturday morning but no significant weather occurred. A single thunderclap was heard early Saturday morning being the remnants of storm activity that had reached the coast. Rainfall was not significant with most totals in the order of 10 mm.
Following the morning rainfall, maximum temperatures reached 34 to 35 degrees across much of the city as north west winds increased through the afternoon.
A late afternoon thunderstorm developed off the coast at Broken Bay to Sydney's north but moved quickly out to sea.
Thunderstorms occurred across the North west slopes of New South Wales and the Upper Hunter Valley and a number of storms were documented by storm chasers. One particular storm passed very close to the town of Narrabri with the airport receiving three wind gusts to 128 km/h between 5.33 and 5.39 pm Saturday afternoon.
Queensland Saturday afternoon
Thunderstorms produced some strong rainfall totals across parts of Brisbane including 67 mm at Mt Nebo Alert and 65 mm at Everton Hills Alert. In Redland, an intense thunderstorm produced 51.4 mm of rain between 3.24 pm and 4 pm which is a period of 36 minutes. Redland received 53.2 mm for the 24 hours to 9 am 13/11/16.
Tasmania
The same system has produced some heavy rainfall across eastern and north eastern Tasmania with the highest figure being 171 mm at Mount St John to 9 am 13/11/16. Additionally, much of northern coastal Tasmania received 54 to 89 mm during the same period.
New South Wales Sunday 13 November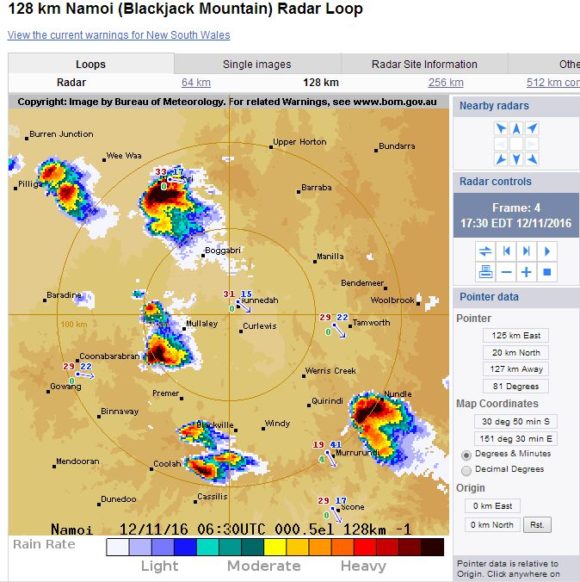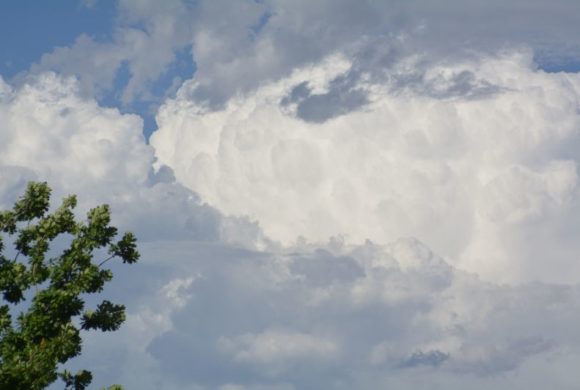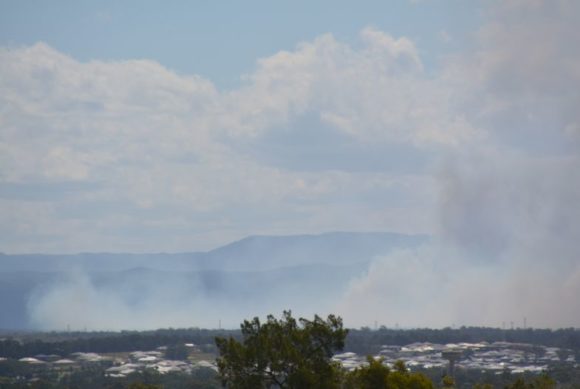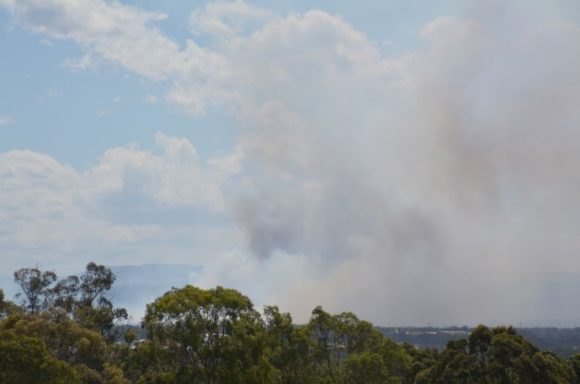 During Sunday, significant weather contrasts featured across New South Wales. In particular, while maximum temperatures reached 28C to 30C across Sydney, very cold air passed over Southern New South Wales thus places such as Albury experienced a cold wintry weather setup with constant showers and maximum temperatures struggling to reach 13C.
The same system has produced snowfall across the Mt Kosciusko region as freezing conditions set in for the passage of the system.
While this was occurring, a large bush fire occurred near Londonderry (North West Sydney) with fire fighters spending a number of hours fighting the blaze. At one stage, a thick plume of smoke emanating from the fire passed over Blacktown and south east blocking the sunlight. The fire was fanned by strong west to south west winds that reached 70 km/h at Penrith and 74 km/h at Badgerys Creek.
The system has produced a weekend of interesting weather contrasts with the one system creating numerous weather features depending on location.

Images
1 – Sydney radar image at 5.48 am 12/11/16. Despite the radar showing this, significant rainfall amounts did not occur.
2 - The Namoi radar at 5.30 pm. The storm at Narrabri is the one of interest as it is known wind gusts reached 128 km/h.
3 - Photo - Developing storm cell of Avalon / Broken Bay. This storm formed on the coastline and developed further as it passed out to sea.
4 and 5 - Photos - Bushfire smoke plumes west from Blacktown fanned by strong winds Sunday afternoon.
Related Terms: