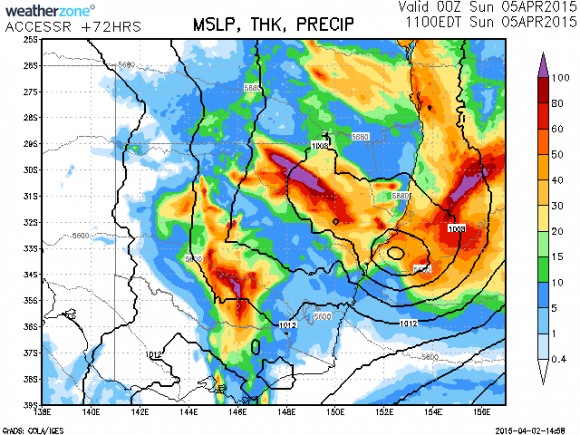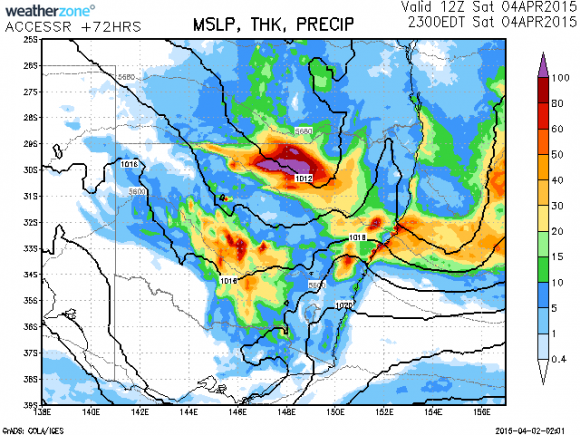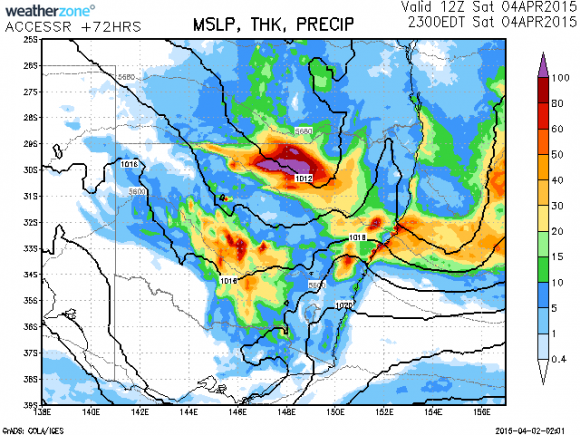 Models are hinting a possibly widespread rain event for the Easter Weekend namely Saturday 4th April. The rain most likely will develop in northern NSW and spread south into central and possibly southern NSW. Many areas are well below there normal rainfall so far in the year and farmers will definitely welcome any rain received.
If the event comes to fruition, the most likely heaviest falls will be in northern NSW with regions receiving near or in excess of 100mm if the models are consistent with the current anticipated totals. This region is in desperate need of much drought breaking rains having missed out on many of the rainfalls in the past.Most other areas may receive 20 to 30mm of rainfall.
Successive models runs have suggested rainfall across NSW but also hint of an east coast low developing. This can produce heavy rainfall along the coastal regions probably more likely north of Sydney. More will become apparent closer to the event. The east coast low can drag the cloud band and rainfall away into the Tasman once it has intensified!
Related Terms: