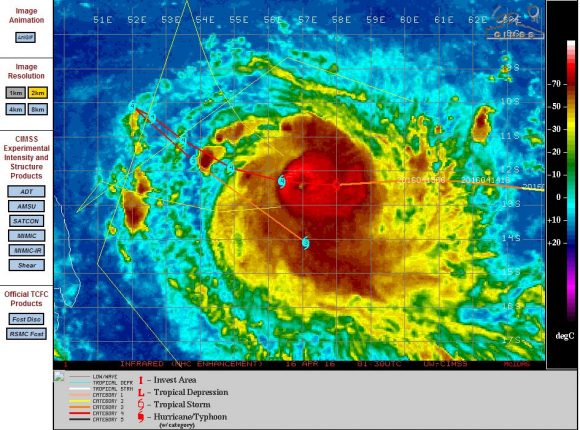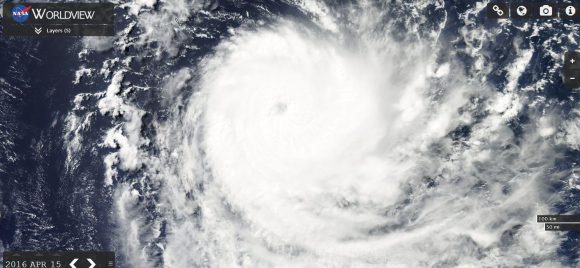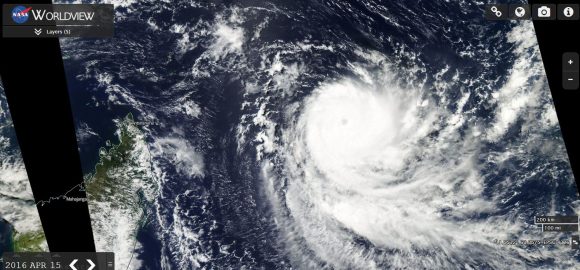 Tropical Cyclone Fantala has morphed into a powerful Category 4 on the Saffir Simpson Scale storm east of Madagascar. On Friday 15 April, the storm was approximately 700 km offshore from Madagascar and during Saturday, the storm was moving west at 7 knots or approximately 13 km/h.
It is currently sustaining winds of 130 knots (Approximately 241 km/h) with stronger gusts of 160 knots (Approximately 296 km/h) near the core.
Within twelve hours, the storm could reach peak strength with winds of 135 knots (Approximately 250 km/h) with peak wind gusts of 165 knots (Approximately 305 km/h) at the core.
Given its location, forecasters would be watching this storm with great interest and any landfall onto Madagascar would be significant.
The CIMSS forecast model suggests uncertainty of its forecast track within the next two days and it is suggested that the storm will approach the north east coast of the country then cease its west / north west path. The model suggests the storm may track south east back out to sea and away from the country.
Certainly if this occurs, a weather related natural disaster would be averted. The next two to three days will be crucial to where the storm tracks.
The NASA Worldview image of the storm taken 15/4/2016 shows a powerful storm with a thick band of rain and storms surrounding a small but defined eye.
Certainly, this is the most powerful storm this season for the south Indian Ocean and it is one storm that deserves attention given its strength.
CREDITS
CIMSS (Infra red image and forecast track).
NASA Worldview (Image of Fantala) dated 15/4/2016.
Related Terms: