A tropical depression off the north east Queensland coast north east of Mackay and east of Townsville has gained strength overnight and is now under watch for further development into a tropical cyclone.
CIMSS has this storm under investigation as a "Tropical Depression". There is now distinct circulation close to the core and strong convection (Cumulonimbus clouds) is also visible on satellite photos. The storm presently does not have a distinct eye and its future development now depends on its proximity to the Queensland coast.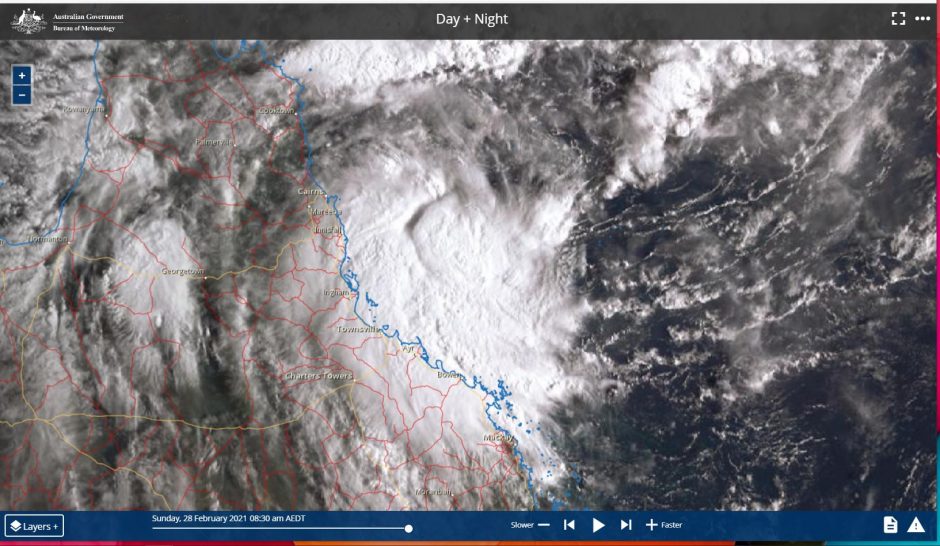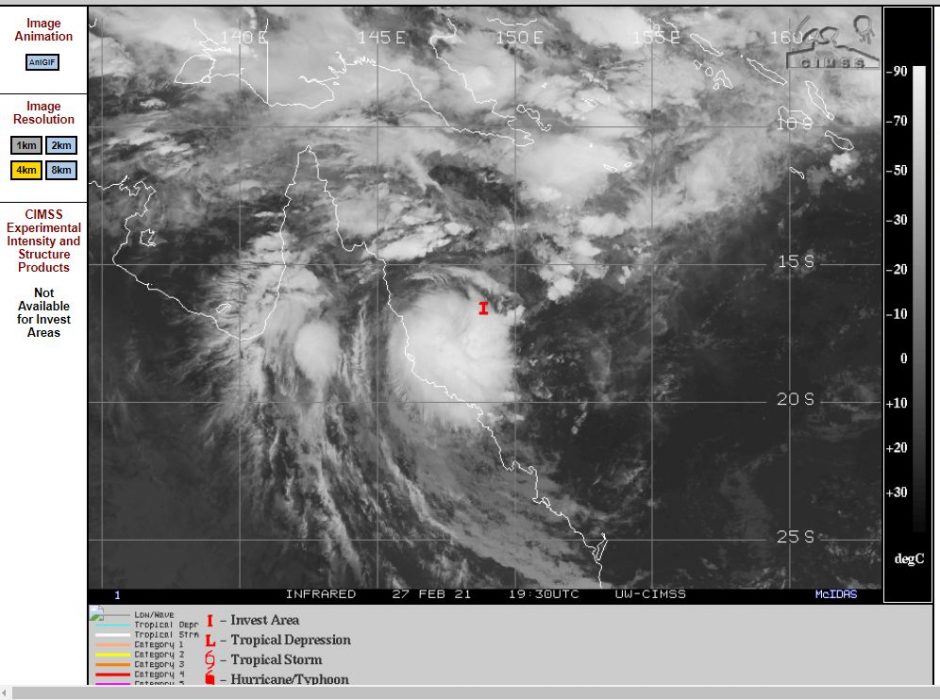 Offshore weather stations close to the core being:-
Willis Island.
Flinders Island.
Homes Reef.
Are reporting maximum wind gusts of between 39 km/h and 76 km/h. At the time of writing, the core of the storm is offshore and situated between all three weather stations mentioned above.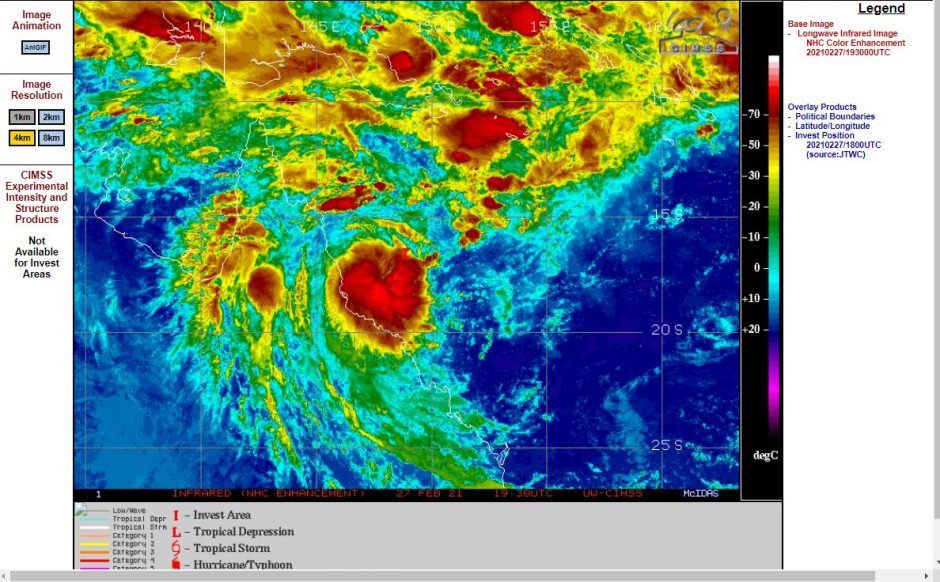 The Flinders Island Weather Station to the south of the core has reported the strongest wind gusts to date being 76 km/h between 1.13 am and 1.30 am 28/2/2021.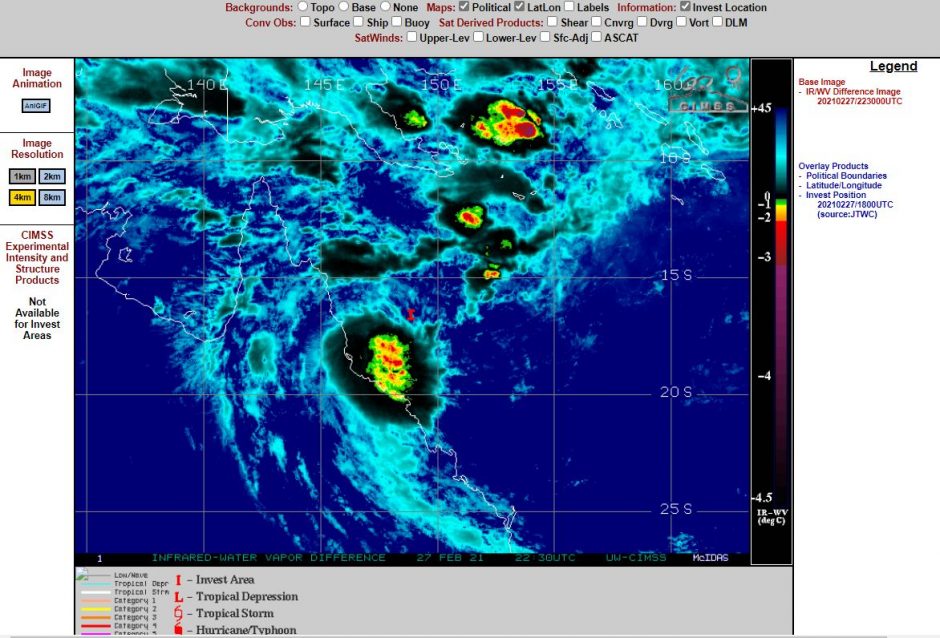 A weather station at Hamilton Island further away to the south west has recorded two peak wind gusts of 82 km/h at 7 am and 7.02 am 28/2/2021.
This storm appears to be moving south east and if it continues that direction, then the storm would remain offshore but at the present time a detailed forecast track has not been developed and at Sunday morning, a tropical cyclone watch had not even been issued.
The system including the monsoonal low within the area has brought some high rainfall totals including:-
Lower Gregory Alert 118 mm.
Preston Alert 112 mm
Up River Road 104 mm.
For the 24 hours to 9 am 28/2/2021 but such rainfall is localized to small areas of the Queensland Coast.
The images attached to this article are taken from CIMSS and Himawari-8 which clearly shows how close the storm is to the Queensland Coast.
Its development will continue to be watched due to its proximity to the coastline.
Addendum 28/2/2021 - Further developments
Since the publication of the above storey, the Bureau of Meteorology has issued a Tropical Cyclone advice for an area between Cape Flattery to Lucinda including Cairns for a possible tropical cyclone to develop in coming days. The storm at the time of issue of the advice at 11.33 am Sunday morning was located approximately 270 km east of Cairns and moving south west at 15 km per hour. However landfall was not expected.
Sea surface temperatures are around 29C off Cairns which would support a tropical cyclone in the range of Category 2 (possibly Category 3).
Another weather station close to the core of the storm being Holmes Reef has reported a peak wind gust of 76 km/h Sunday afternoon which gives an indication of its current strength.
The storm is forecast to develop further into a tropical cyclone during Tuesday 2 March 2021.
The main issue at the current time is heavy rain and flooding of coastal rivers and the highest rainfall to 4 pm Sunday afternoon is 52 mm at Alva Beach. Flood watches have been issued for the coastal areas and rivers due to forecast rainfall for the region.
Related Terms: