Check out the incredible photographs and videos of the volcano in the Philippines. The volvano erupted yesterday 100km south of Manila. More eruptions are expected that possibly could lead to a major one! The volcanic plume was impressive to watch causing catastrophic below.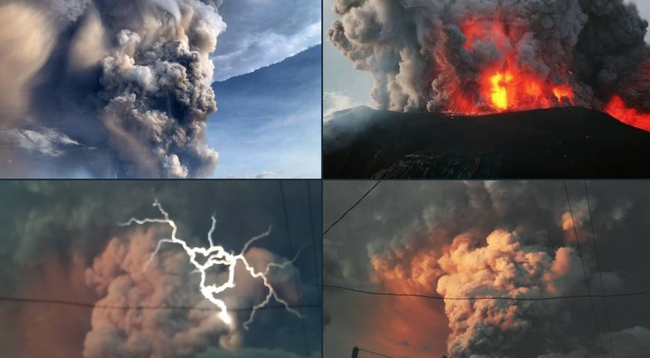 Philippines Taal Volcano Spews Mega Ash Cloud - Evacuations Underway, Flights Canceled
Lightning strikes at the Taal Volcano smoke after its phreatic eruption earlier today. Lightning from volcanoes are not uncommon.