Had to get out there - almost was not able to! Planned to re-fuel and have lunch at Narromine! It seemed very little food choices in town these days? Has the drought taken its toll on smaller country towns?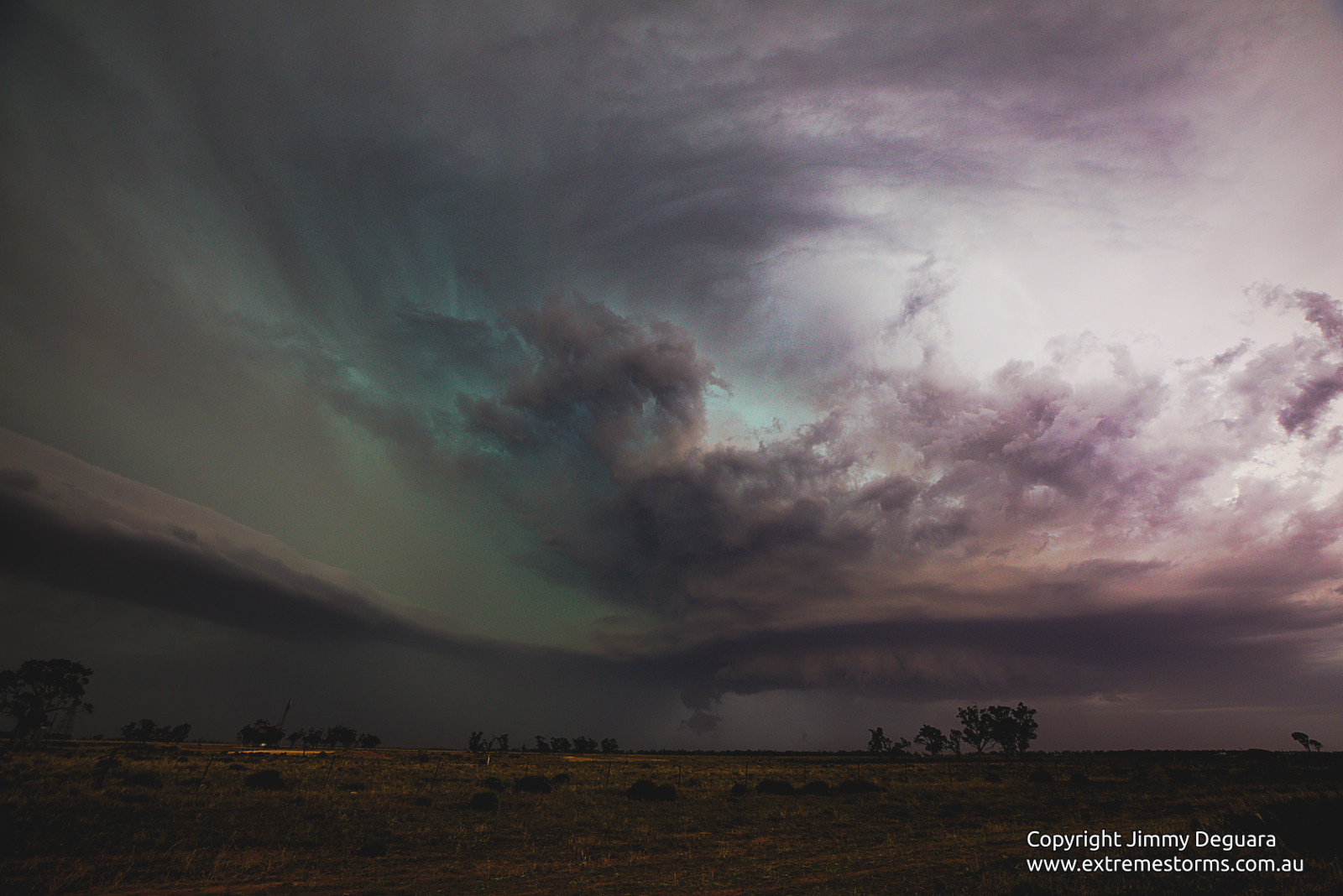 Just out of town, commented to Nick Moir about my disappointment of lower than anticipated dew points. The storms had just popped up after 2pm in a line near Nyngan. I was in no hurry to get out there at this point as the storm was racing my way parallel to the highway. There was another complex of cells SW of Trangie so I relocated to Trangie. The cell near Nyngan showed initial signs of updrafts but as I watched for 20 minutes, pulsating bolts could be seen flinging out from the side of the updrafts. A boundary tightened up near Nyngan and radar showed the cell making a slight deviant move shortly after. So I headed WNW to Nevertire. The cell began to explode!
A railway crossing 5km ESE of Nevertire became my viewing point! A green tinge emerged from what was to become a vault. Scanning the scene, is that it or what? A detached beaver tail! Absolutely! - time to time-lapse! My pessimism had given way to overwhelming adrenalin. The beaver tail in classic style becomes visibly attached to the main updraft with what seemed to be a vault and inflow notch visible. Lightning strobed out of the base and in time - powerful lightning bolts intersected the field between myself and the storm. This made myself nervous about safety but simply in awe, just a little bit longer! Every staccato that cut in front of view put a smile on my face. But the storm and lightning were getting nearer.
Then flash and Bang! A bolt descends from the anvil too close for comfort. The storm was warning me so I stopped the timelapse and retreated to the vehicle. Contemplating whether to take the road from Nevertire to Warren Road or head back to Trangie and NE from there to intercept the cell. Trangie won out. Bolts were observed on the horizon and they were nearing at an increasing pace. The storm had begun to lost its structure - other cells interfering with it. On approach to Collie, an increase in the number of bolts provided an opportunity to take pictures of lightning and shelf cloud! Despite its weak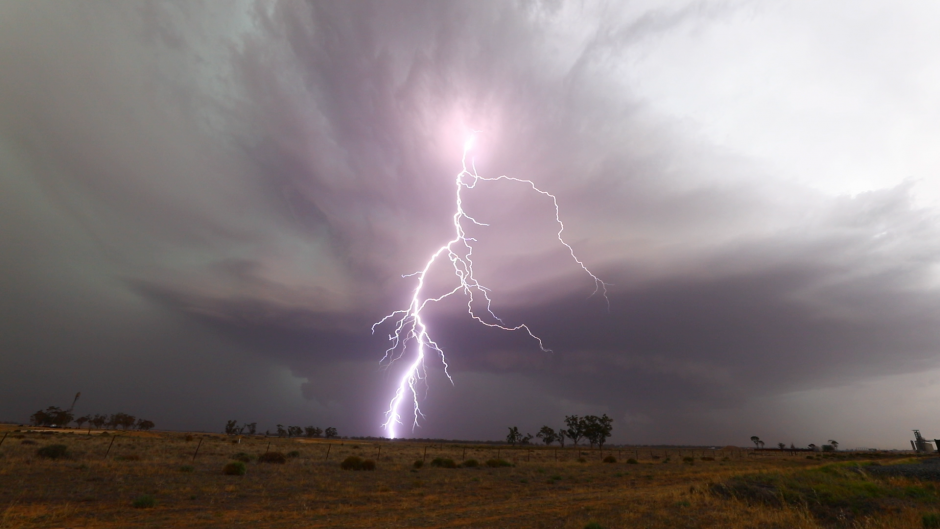 appearance, the storm still produced frequent lightning pulsating bolts - some rather close!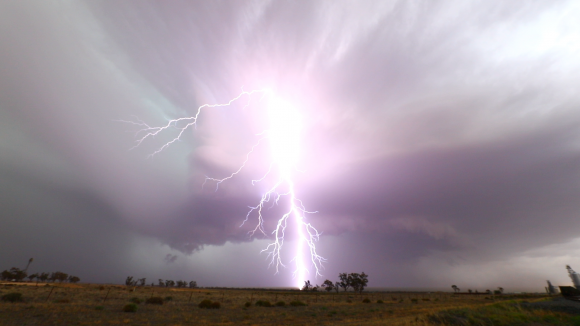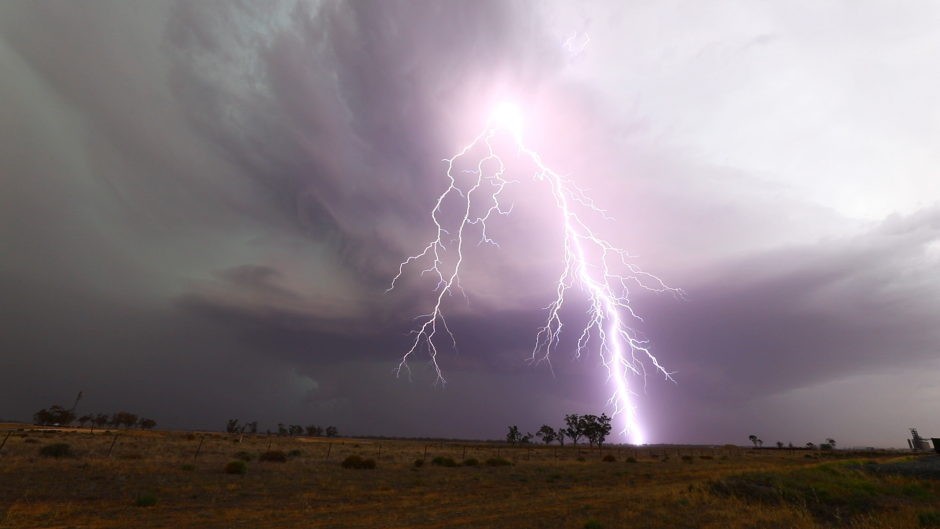 Related Terms: