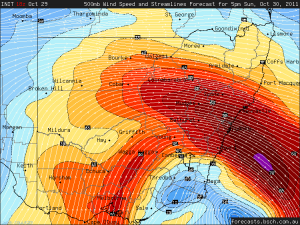 DPs have improved here overnight with solid 18-20s throughout the Northern Rivers. Actually Yamba has nearly 24. Northerly winds blowing. Sky has a moisture haze storm day look to it.
The first upper trough moves through this afternoon destabilsing the region. Shear is reasonable and better around the Grafton area so will probably target there at first. At 30/20 CAPE is over 2000 but we'll see.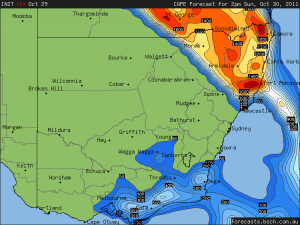 There is another upper trough after midnight so could expect to see more showers or perhaps storms then as well.
Related Terms: