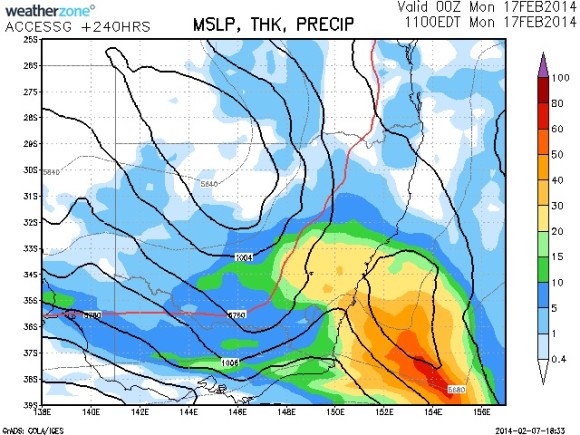 The Bureau of Metegology 10 Day model has now indicated rain about the 16th to 17th February 2014 period. Monitoring cloesly and it seems that the rain band may originate from southern Western Australia with the break down of the tropical low system that is likely to develop next week.
It s not the first time that rainfall has occurred at this time year but ths event is the best chance being progged by the models thus far. About two days ago, the GFS model attempted to place heavy rainfall at slightly latter period.
Until then, southern Australia will ensure very warm to hot conditions and in the case of this weekend dangerous bushfire conditions with the relentless drought, hot day and night conditions dramatically increasing fire danger levels. Victorians who lived through the 1983 Ash Wednesday bushfires would be quite aware of what can happen in February let alone Black Saturday.
Related Terms: