A recent burst of early season spring warmth is now coming to a close with a significant cold front and cold outbreak approaching south east Australia.
As shown on the Himawari satellite image of southern Australia Sunday morning 22/8/2021, most of southern Australia is generally under clear skies which is allowing a burst of warm air to filter down from the north and Central Australia. As shown, a strong cold front is now visible approaching Victoria and South Australia from the west which will cross the southern part of Australia during the latter stages of Sunday, Monday and into Tuesday.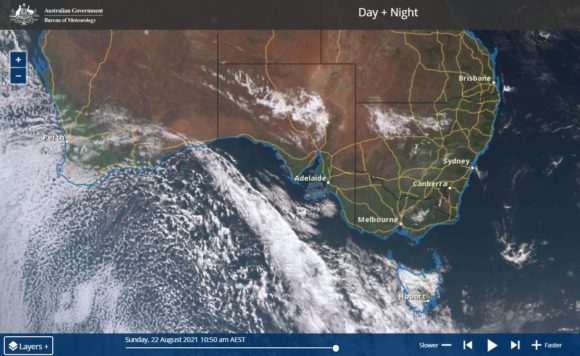 It appears that this will be a significant weather event.
Ahead of the change, warm winds and weather conditions prevail and forecasts are being made for maximum temperatures to reach up to 27C across Sydney on both Sunday and Monday ahead of the change.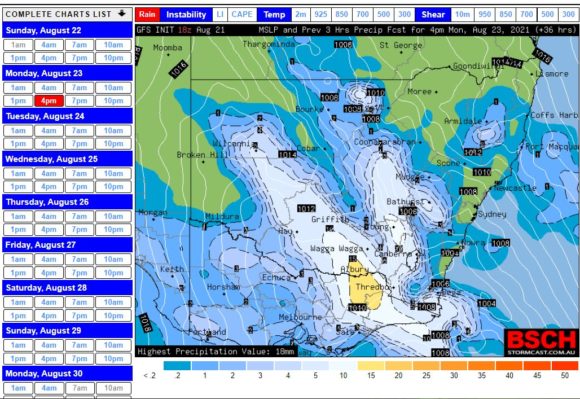 These are not record daytime maximum temperatures for August for the Sydney metropolitan area because there have been warmer August days in previous years such as:-
Sydney Olympic Park - The maximum temperature reached 27.9C on August 27 2007.
Penrith Lakes - The maximum temperature reached 27.5C on August 11 2002.
Parramatta (Masons Drive) - The maximum temperature reached 30.6C on August 26 and 30C on August 31 1995.
Prospect - It reached 29C on 4 days during August 1995.
Notwithstanding this, the current event is still significant as such warm events are relatively rare for the month of August.
Even across New South Wales, the maximum forecast temperatures for Sunday include:-
Tibooburra - 30C.
Brewarrina - 31C.
Wilcannia - 29C.
Further south, 21C is forecast for Wagga Wagga and Albury.
However, a major cold front sweeping across southern Australia will conclude the warmth. A rain band will accompany the change and there is even the potential for embedded thunderstorms.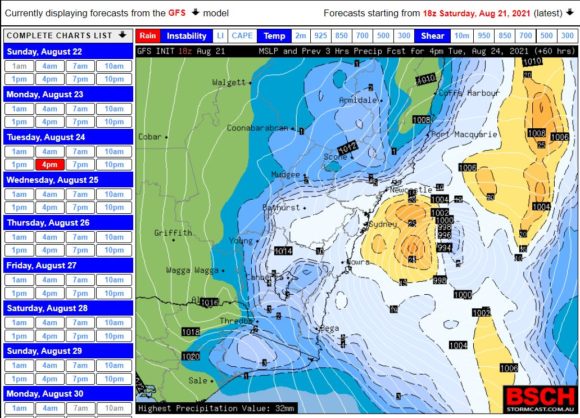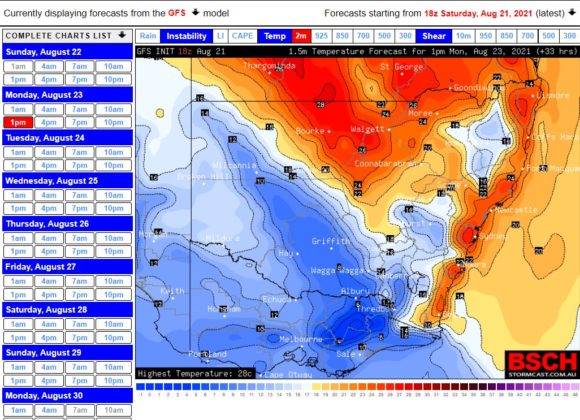 Low level snowfall will accompany the change across higher elevations.
A feature of this event is that once the change reaches the New South Wales Coast, there is evidence to suggest that a short lived east coast low will form during Tuesday. As such, rainfall totals are suggested to be more significant with forecasts being made for 50 mm to 75 mm for some coastal locations.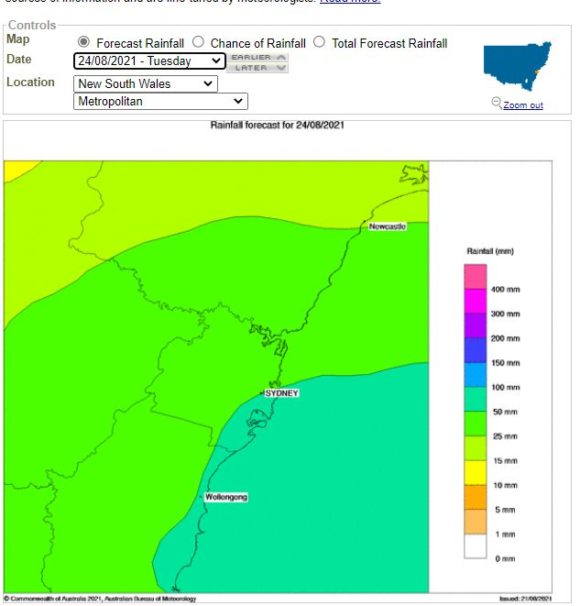 In Sydney, Maximum temperatures will go from around 27C on Sunday to around 14C to 15C by Tuesday. Sydney should experience its heaviest rainfall for winter during this event (Between 6 to 15 mm for Monday (Latter part of the day) then 40 mm to 60 mm during Tuesday) with the development of an east coast low.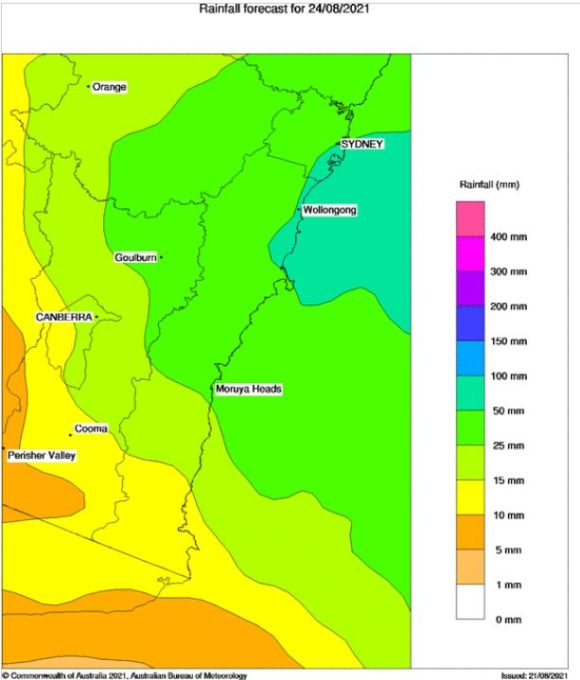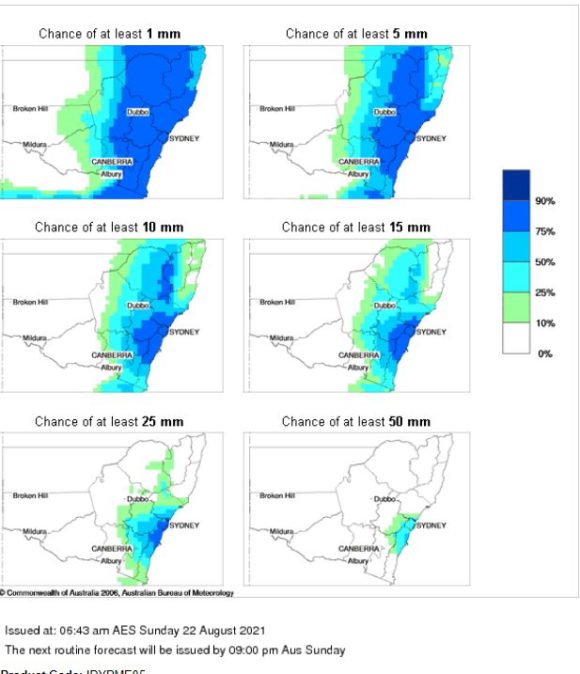 Conditions will begin to settle down on Wednesday.
This event will show that winter for 2021 is still with us notwithstanding the warmth that is occurring Sunday and into Monday.
Related Terms: