Following a second day where temperatures soared to above 35C in Western Sydney including 38C at Penrith, an isolated afternoon thunderstorm developed over Penrith in Western Sydney and traversed east. The images of the cloud structure and its approach are taken west of Blacktown including its base.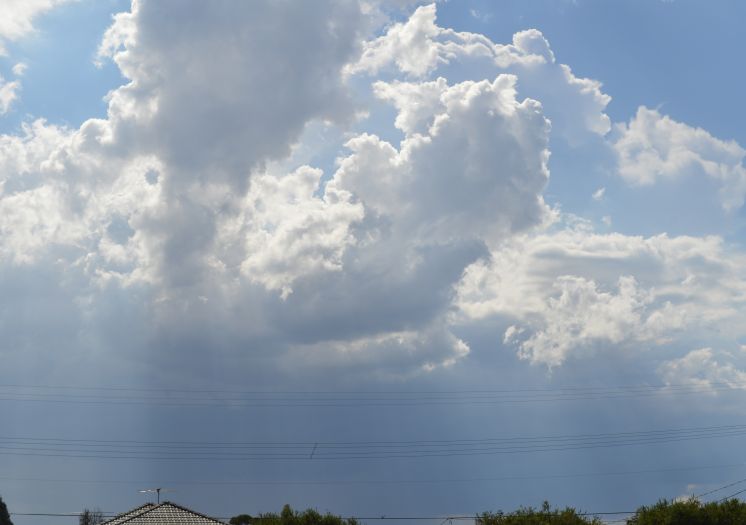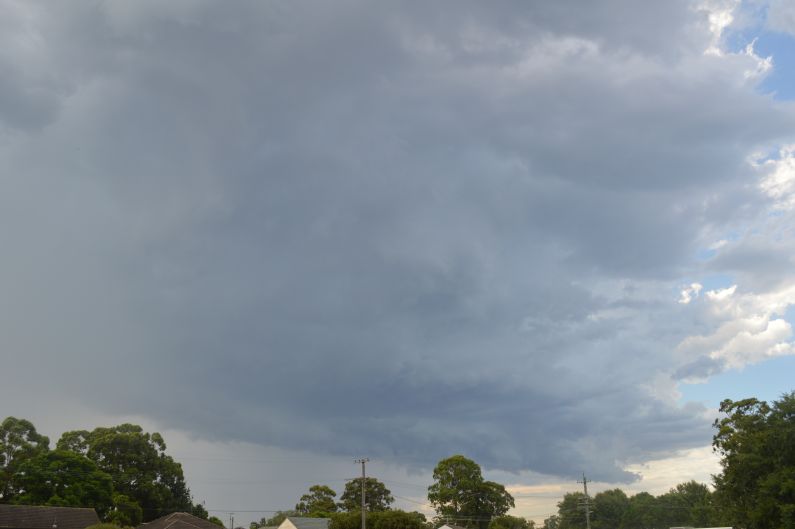 I initiated a local storm chase but only had to travel 10 km to the north west to experience the core of the storm. This storm was intense proceeded with gale force winds then torrential rain but with no hail at my location.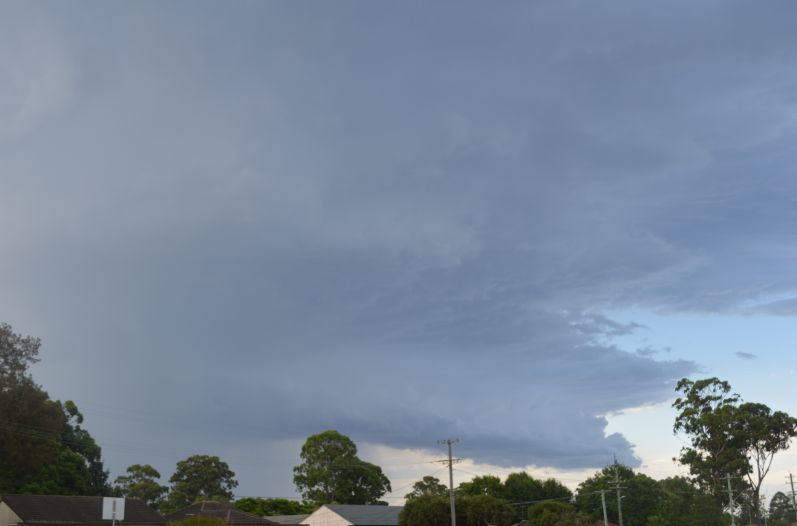 I pulled off Richmond Road just west of Marsden Park at a suitable location to document the storms core. However, the core of the storm produced so much rain that there was local flooding along Richmond Road which impacted on traffic flows. The images provided are showing floodwaters from this storm and its impact on Richmond Road including floodwaters over the road and motorists having to slow down when driving through the flood waters.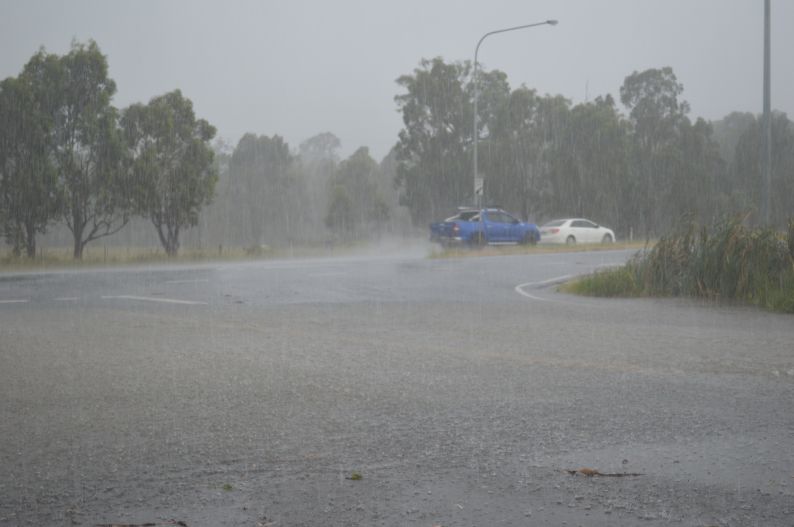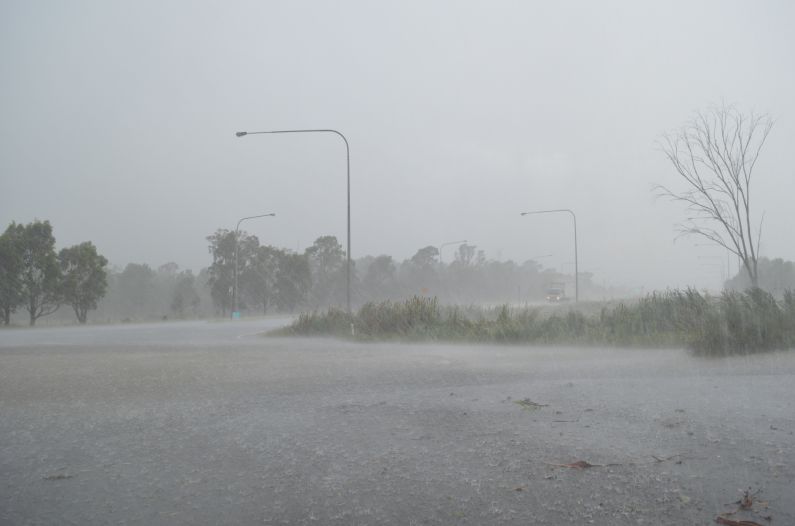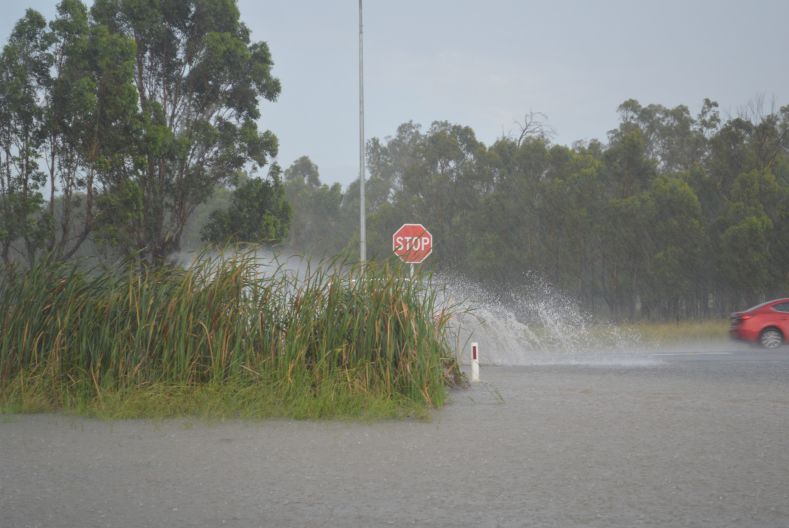 Floodwaters were up to 20 to 30CM in places during the height of the storm.
There were also power outages from nearby lightning strikes and some tree branches were stripped from trees by the winds (downbursts or microbursts).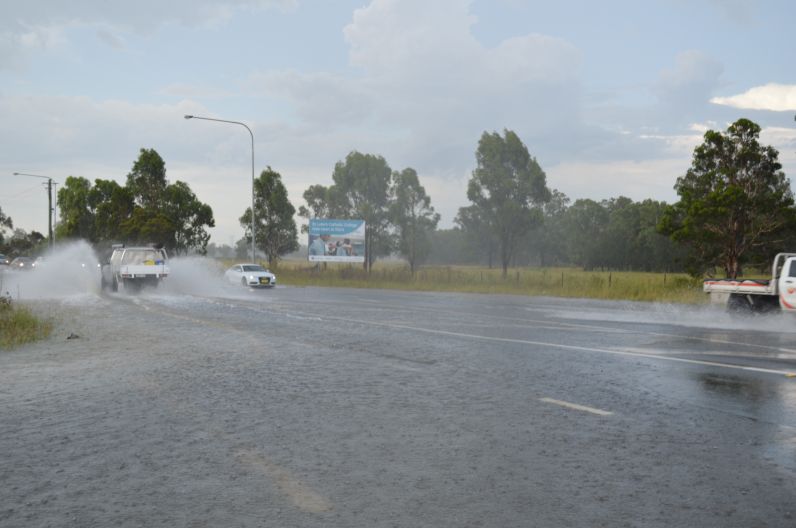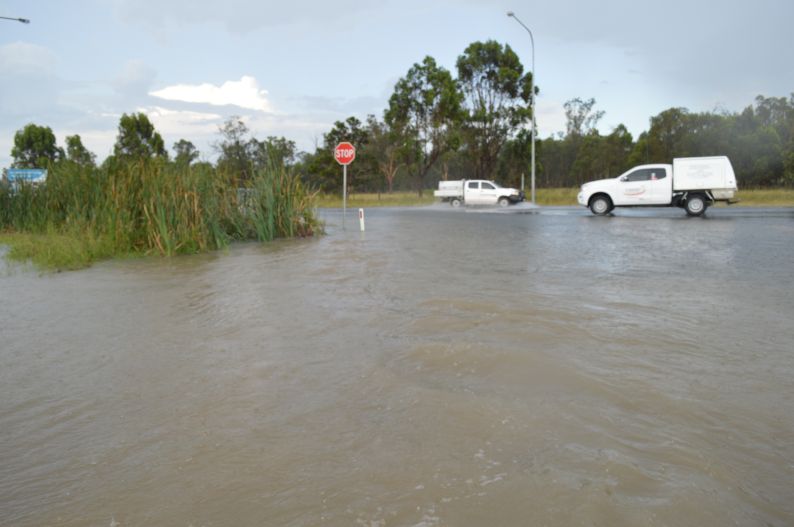 The images attached were taken between 5 pm and 6 pm 23/1/2021. This storm went into rapid decay over Marsden Park. The exact amount of rain that fell in the area is not known as no rain gauges exist although Shanes Park further west provides some clues to the intensity of the storm where 17 mm of rain fell.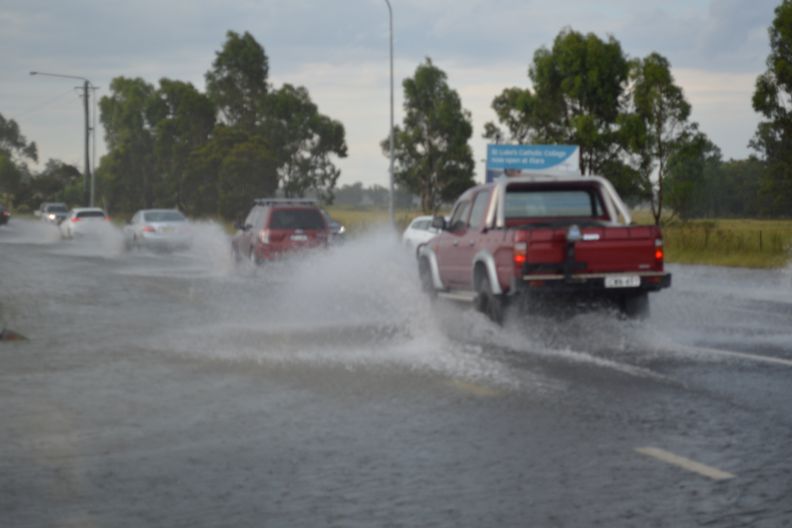 Related Terms: