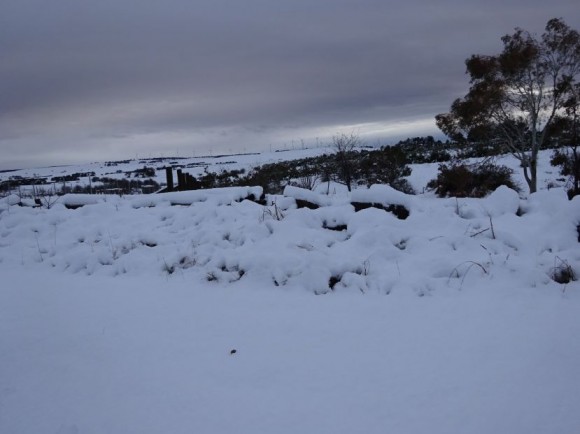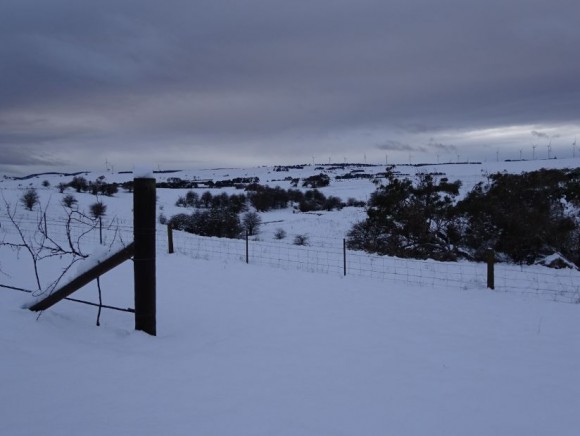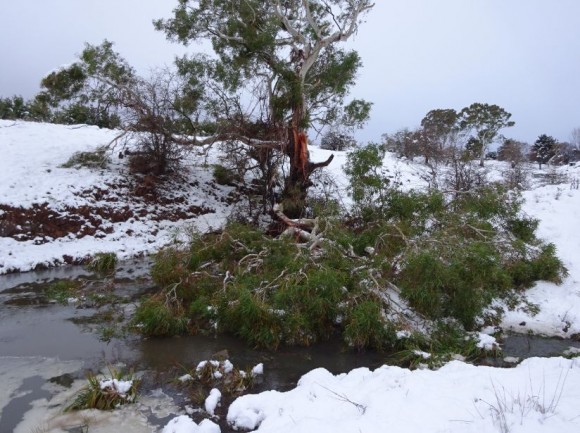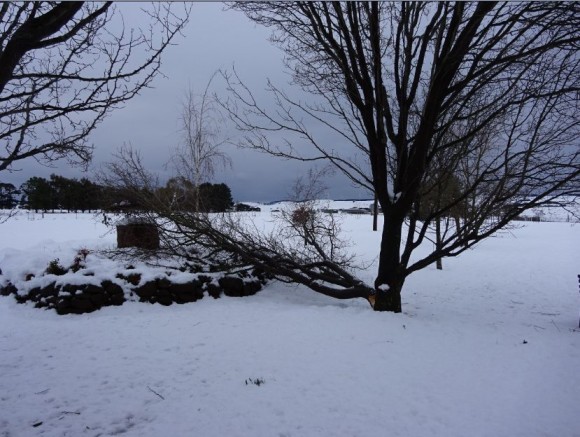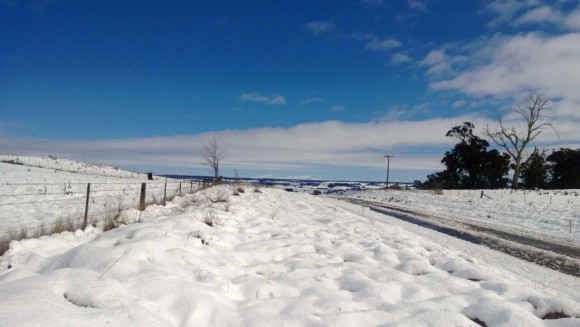 The attached images of the Friday morning 17 July 2015 snow event were taken at Taralga New South Wales 17/7/2015 by Jason Mooney. A special thank you is given to Jason who has given permission for the photos to be used for the post.
The images show a significant snow cover around Taralga at Dawn Friday morning. The Taralga region lies between 900 and 1,100 metres above sea level north of Goulburn and is mainly a farming region. During the Friday morning snow event, roads were made impassible or difficult to negotiate and many trees were damaged.
There are two images showing damaged trees from the event. Even though the snow cover looks impressive, it has had a more damaging impact across the region.
The last photo is showing a typical road with black ice or ice which has been another feature of this event which has caused travel issues for motorists.
It is expected that the snow will totally melt as warmer weather arrives.