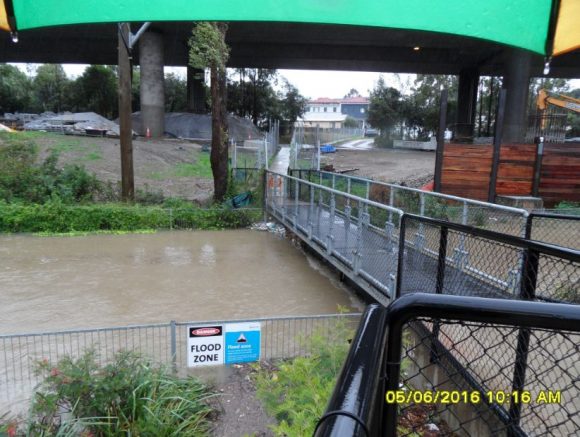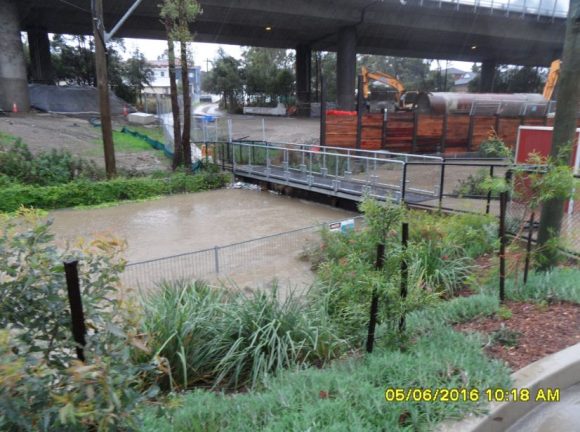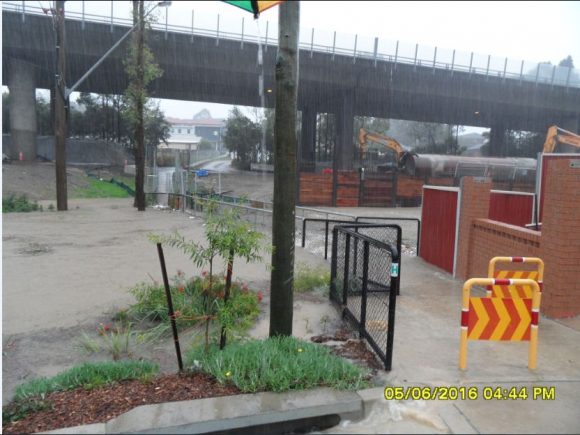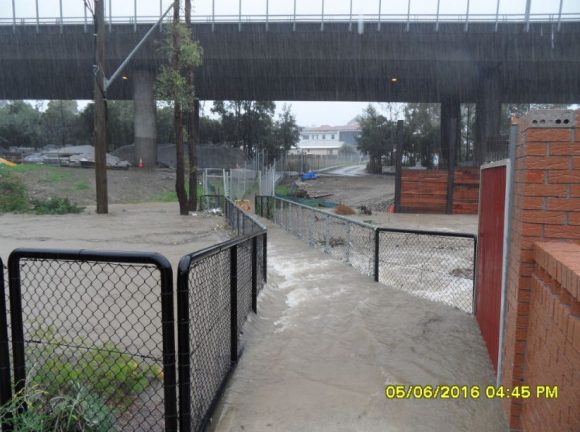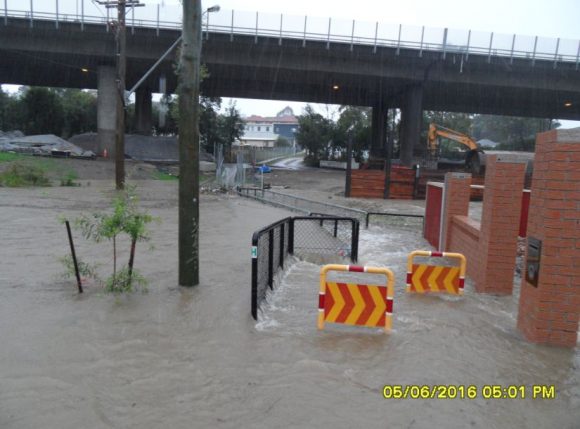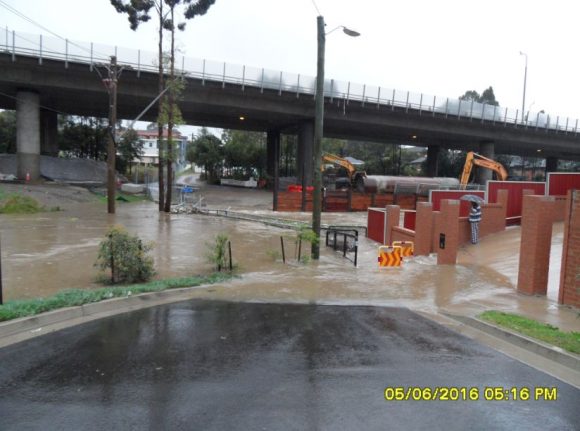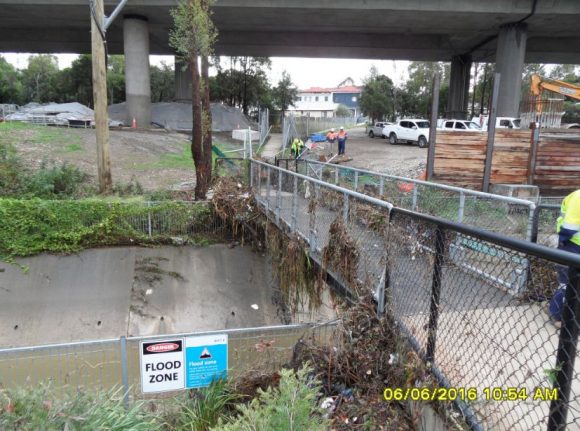 The attached images were taken by Sam Mitry in Granville throughout Sunday 5 June 2016. While the time in the camera is not accurate, the images show the sudden rise in a local creek at Granville close to the M4 Motorway. During Saturday and Sunday, the nearest official weather station being Parramatta recorded 259 mm of rain with 142 mm falling to 9 am Sunday morning followed by another 117 mm falling to 9 am Monday morning.
The result of this rainfall is an impressive and sudden rise in a local creek to a point where the creek bursts its banks and localised flooding occurs. It appears that no homes were directly impacted by the flooding. The last photo is showing the aftermath once the flooding had subsided.
This creek as well as some around Pittown were one of many creeks and streams to flood around Sydney. Insurance claims are still flooding in and a major cleanup is underway. The final insurance tally is not known but it is mounting.
Over the weekend 11 to 13 June, I travelled to Batemans Bay and I noted the heavy rains had an impact at many locations with streams and rivers still swollen in places, trees down and a cleanup continuing. There was evidence of flooding having occurred around Batemans Bay and local beaches had been scoured or affected by the event including the king tides.
There are even warnings for vehicles using Macquarie Pass due to a landslip and I saw evidence of a small landslip occurring on Clyde Mountain.
From what I have seen, the cleanup along the east coast is continuing one week after the event.
CREDITS:- Sam Mitry 10/6/16 for supplying and providing permission for the photos to be used.
Related Terms: