It appears that the Hurricane season is becoming more active across the Americas as two named storms are presently developing and poised to become two separate hurricanes within coming days. The two storms are:-
1 - Tropical Storm Ida
This storm has formed over oceanic waters south of Cuba but the CIMSS models has the storm moving north west towards the coast of Louisiana in coming days. Of interest, the model is suggesting that the storm will make landfall just to the west of the city of New Orleans as a Category 2 Hurricane with peak wind gusts of 95 knots (176 km/h) at the core.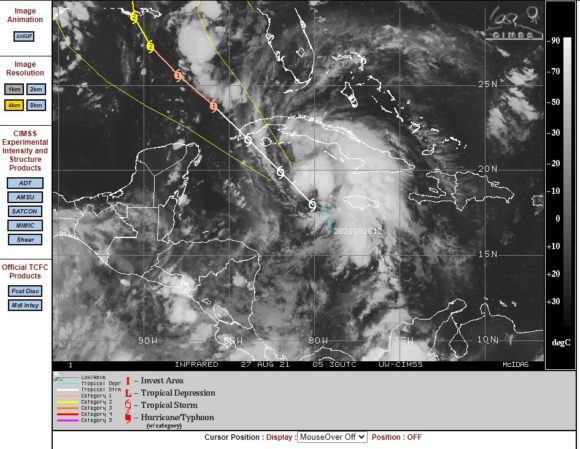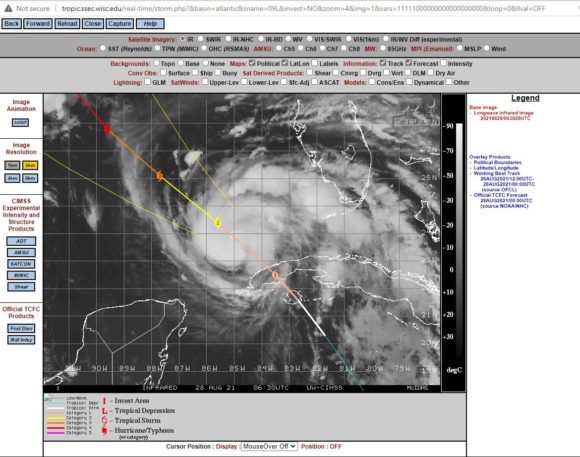 New Orleans suffered greatly in 2005 following Hurricane Katrina (16 years ago) and such a storm will likely test the city once again should landfall occur within the vicinity of the city. The city is built below sea level and is prone to flooding.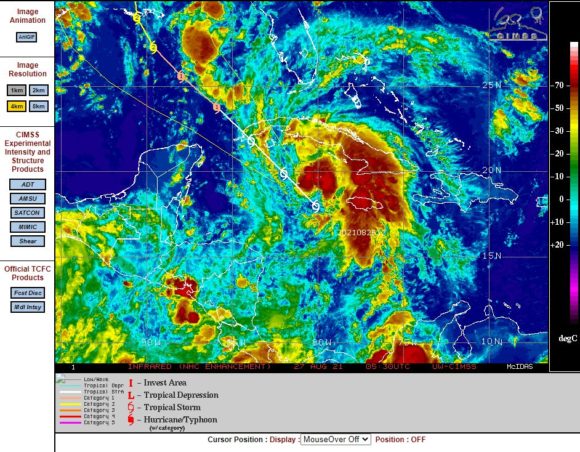 This will be an interesting time as the storm develops from a named tropical storm to a hurricane of reasonable strength. Upon closer view of the matter, the first CIMSS models is suggesting landfall approximately 100 km/h west of the city but models change and the storm direction could also change over time.
Sea surface temperatures are ideal for supporting a strong storm given that temperatures are in the range of 30C to 32C. This storm if it develops further has potential to be a major event in coming days for the state of Louisiana.
A Worldview population plot for the Louisiana coast has been prepared for the area where landfall is forecast to occur. The three main cities are New Orleans, Baton Rouge to the north west and Lafayette to the west. Surrounding the three cities are smaller but sizeable towns. It is clear that the core of the storm is going to pass over or close to three significant cities and a populated coastline with New Orleans at greatest risk from the event.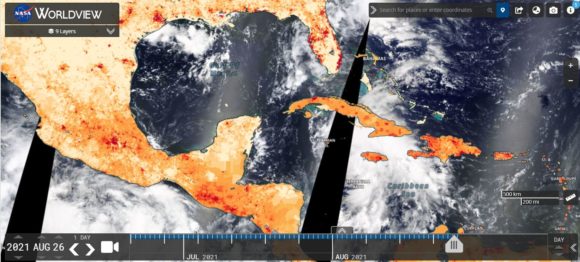 The second Worldview image is showing the location of storm over southern Cuba and close to Jamaica which is the storm that is forecast to intensify in coming days.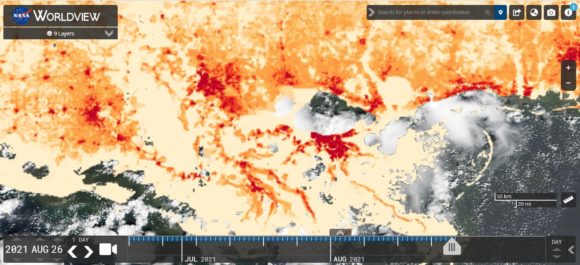 2 - Tropical Storm Nora
This storm has formed off the west coast of Mexico and is still developing. There have been a number of recent hurricanes forming off the west coast of Mexico within this area but these have formed then decayed out over open oceans. The storms have not impacted land and have had no impact to any population centre. Such storms have died out over colder waters of the Pacific Ocean.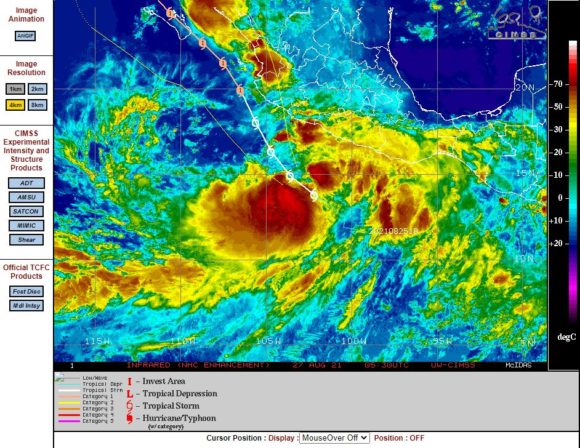 This storm appears to be different to previous storms because the CIMSS model is showing Tropical Storm Nora as taking a completely different path along and off the west coast of Mexico before making landfall across Southern Baja California.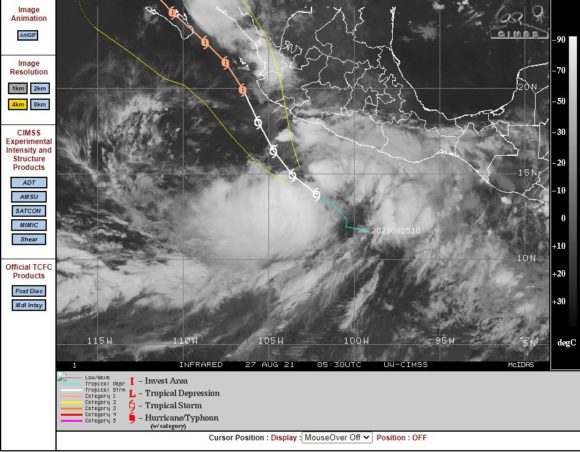 The CIMSS model shows the storm developing into a Category 1 hurricane with peak wind gusts to 75 knots (139 km/h) prior to landfall. Again, ocean temperatures in this part of the Pacific Ocean are around the 29C to 31C and also capable of sustaining a strong storm.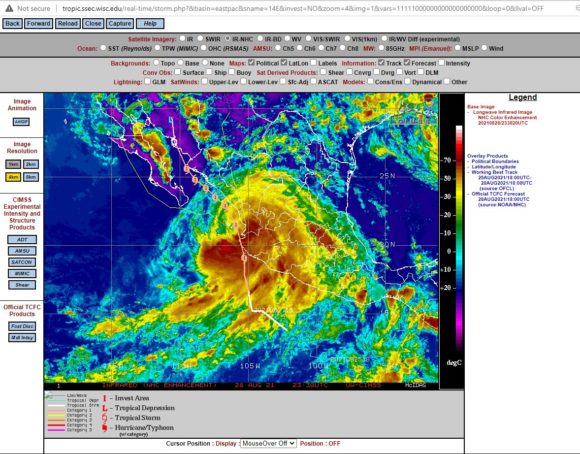 Related Terms: