The images attached to this post were taken at 2 sites being:-
Blacktown City - Mitchell Reserve on Martins Crescent.
Scholfields - Durham Road adjacent to Eastern Creek.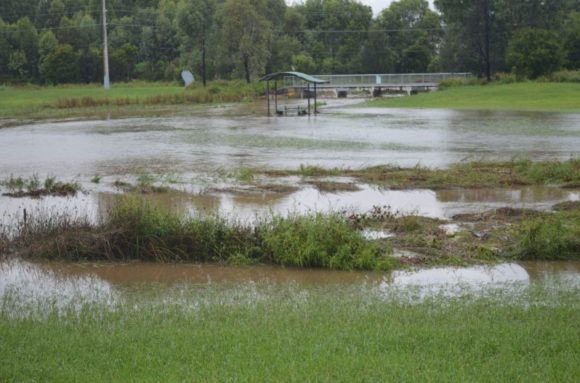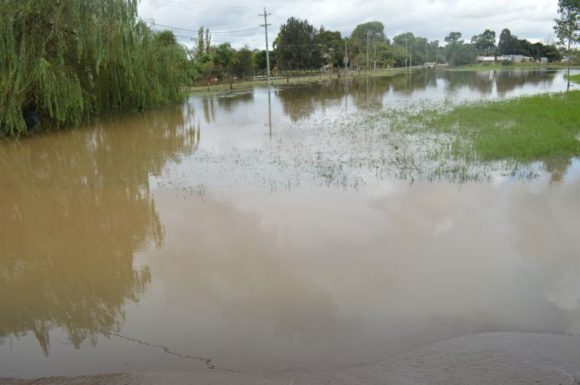 Both water course seen were in flood although the flooding at Scholfields was found to be far worse than that occurring at Blacktown.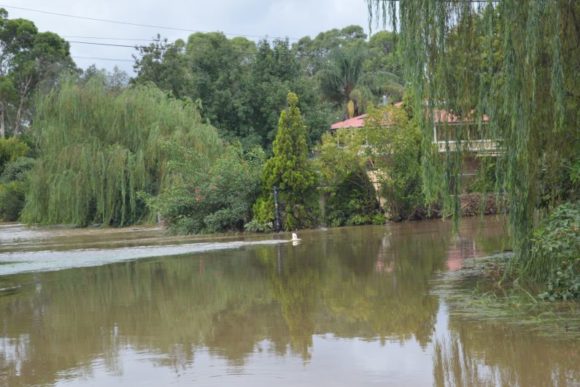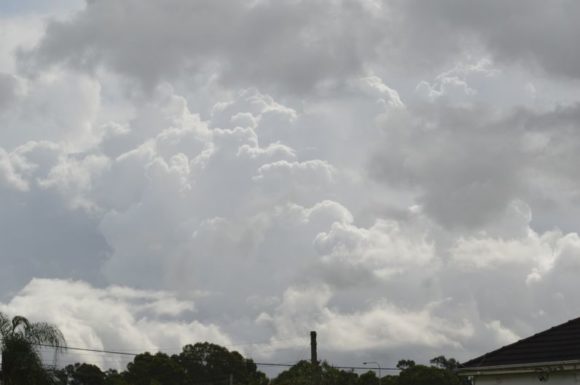 Given the amount of rain that has fallen over the past several days, it can be concluded that all water courses within the region are / have been in flood at some point over recent days.
Following another night where rainfalls topped 40 to 60 mm across large parts of Sydney, continued flooding has featured. Catchments are saturated and water courses are unable to take more runoff.
It is now expected that after Tuesday, conditions should at last settle to allow flood levels to ease.
Where I was in Scholfields Monday afternoon, it is clear that flooding and overland flow is beginning to damage infrastructure such as roads and major repairs are needed once the flooding subsides. Durham Road is significantly damaged with the road surface being partially washed away in one section.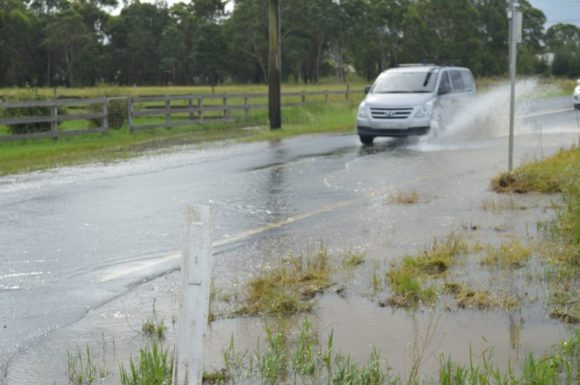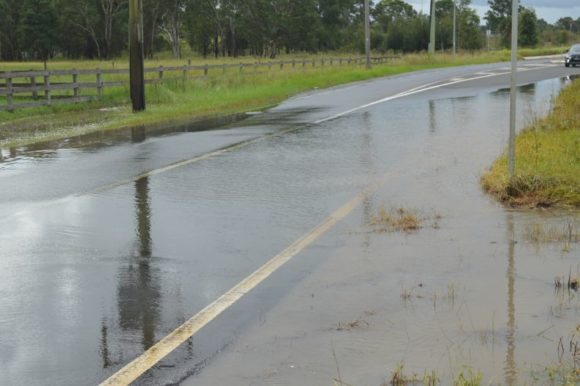 Falls were lighter across Western Sydney for the 24 hours to 9 am Monday morning compared to that of Sunday morning, but the rain that did fall was intense at least in short bursts.
During Monday morning, thunder was heard on at least two occasions from passing showers and even during the evening, thunder was again heard.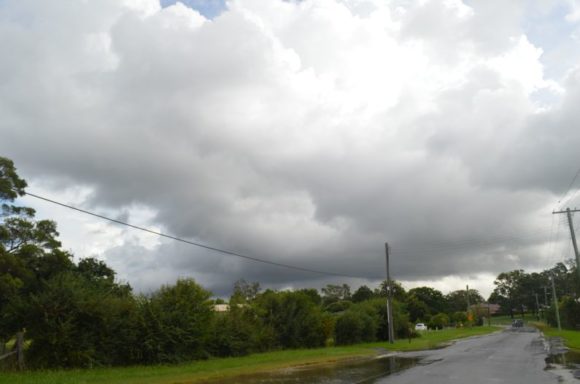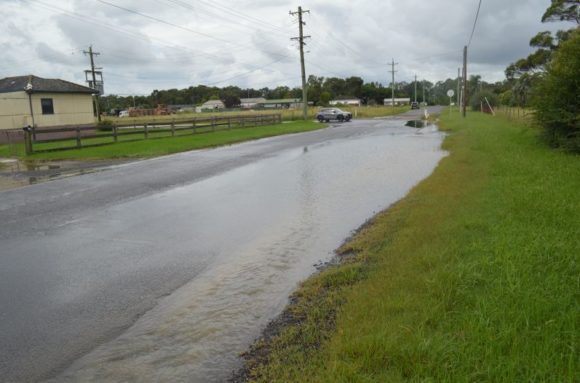 As such, there are thunderstorms within this system.
For the 24 hours to 9 am Monday morning rainfall was:-
Katoomba - 101 mm.
Camden - 79 mm.
Wahroonga - 63 mm.
Penrith 61 mm.
Across the western areas of Wollongong and eastern areas of the Southern Highlands, the heaviest falls were:-
Fitzroy Falls - 191 mm.
Fitzroy Falls Dam - 170 mm.
Robertson - 138 mm.
Flood levels at Windsor are steadily rising to a new peak and as at Monday 5.45 pm, the river level at Windsor PWD had risen to 11.74 metres which was only 250 mm below the flood peak of Friday morning and the same level that I saw Friday afternoon. The second flood peak could exceed the first and closer to the major flood level of 12.2 metres.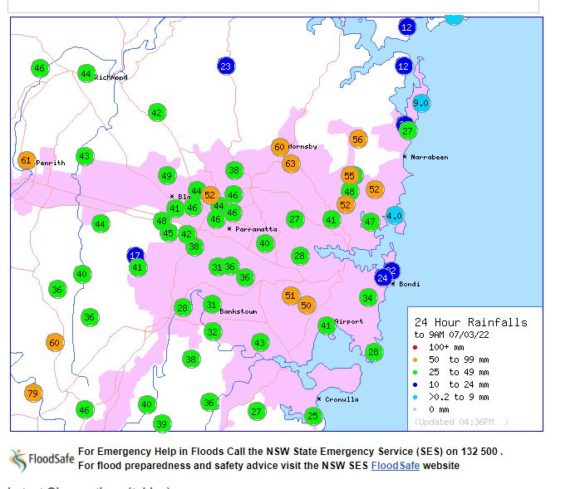 It is also identified that the Hawkesbury River has been in flood for 5 days and damage will be considerable due to its longevity.
So far during the current crises across eastern Australia, there have been sixteen (16) known fatalities and insurance claims have exceeded $1 billion. This will escalate in coming days and weeks as the full extent of damage is identified.
During my site visits of flood affected areas, the smell of mould, rotting timber, mud and decay of rotting material has increased. This would suggest that this is going to be a costly event and recovery time will be considerable.
All my photos are taken on my Nikon D3200 (DSLR) camera using 18 to 55 mm lens.
Related Terms: