I have recently spent 2 weeks in a region of Indonesia known as Tana Toraja - Central Sulawesi - Indonesia.
Tana Toraja lies 2 to 3 degrees south of the equator and is elevated. Significant mountain ranges across the region reach as high as 3,455 metres (11,516 feet) at Gunung Rantekombola. As such there is a micro climate within this part of Sulawesi and Tana Toraja is one of the more wetter parts of Indonesia.
In this part of Indonesia, the climate is classified as "Wet tropical" - Defined as - Hot and wet throughout the year with a short or no dry season.
The average annual rainfall for Tana Toraja (Rantepeo) is approximately 3,313 mm with the wettest period being December to April and the driest period being July to September. In particular, the wettest month is April with an average rainfall of 469 mm and the driest month is September with an average rainfall of 141 mm.
Here, torrential rainstorms are common and even during the short dry season, heavy rainfall can still occur.
Given the rugged terrain, roads are often washed out by flash floods and avalanches. Evidence of flash floods are seen around the town of Enrekang where parts of the main highway linking the south with Makale to the north has been washed out. This has resulted in the need to reconstruct portions of the main highway.
As shown in the attached images, convective shower and storm activity is still common even during July. The attached photos show a torrential rainstorm developing over Rantepeo during Sunday afternoon 16 July 2023. This event produced a substantial downpour over the southern half of Rantepeo city.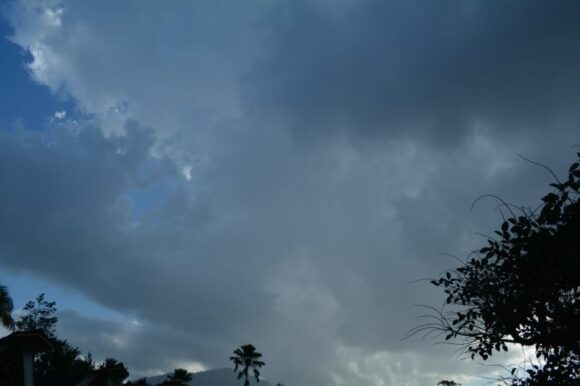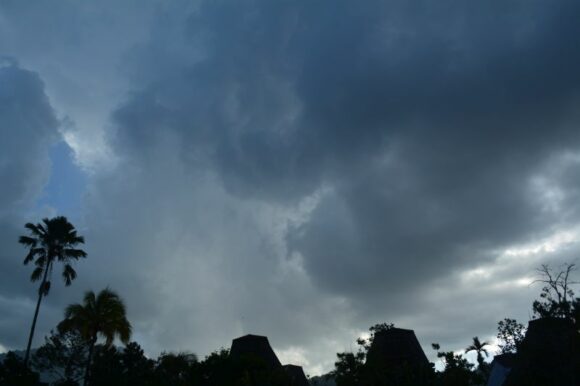 This is common within the region where cumulo congestus and cumulonimbus clouds develop, then drop their moisture and collapse.
As usual in tropical areas, such downpours do not last long and storm cells barely move. This storm cell collapsed quickly late in the day and by 5 pm, there was little evidence of what occurred.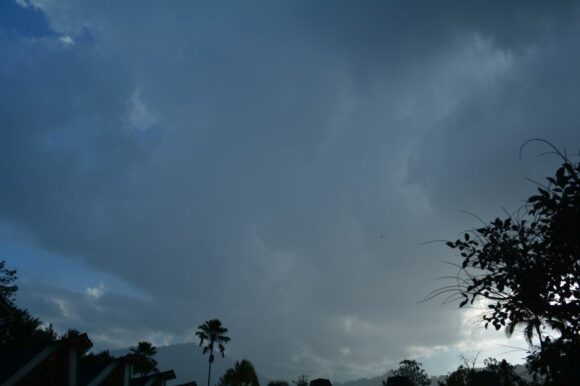 On other days and given the presence of mountains, it was possible to view developing cumulo congestus clouds and cumulonimbus clouds across distant mountain ranges. Given that weather conditions were often cloudy with low cloud being common, it was difficult to obtain good quality photographs of such cloud structure. The ones attached are the best that I could get given the circumstances.
I noted that such clouds barely moved. Once the tops glaciated and dropped their moisture often across inaccessible mountains, the cloud towers quickly collapsed.
This activity is providing some useful rainfall as other parts of Indonesia are starting to struggle as dry or drought conditions develop or worsen. Across southern Sulawesi, away from the mountains, it was noticeably drier and grass is now drying out.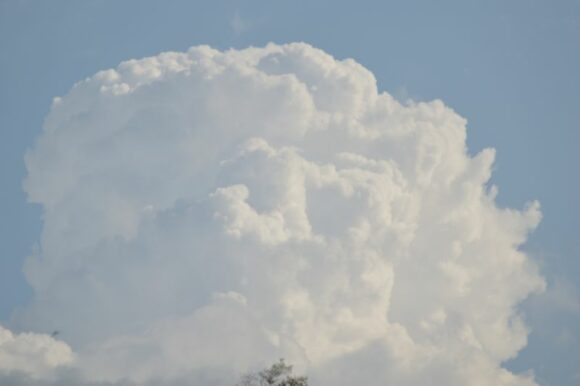 Across Java, drought has already been declared across large parts of the island including the Jakarta and Bandung regions and other western areas. Even in Yogyakarta, the grass is now rapidly drying or browning out. Rice fields are dry and food crops on small farms are dying from lack of water. In some locations, no rice has been planted as fears of drought take hold.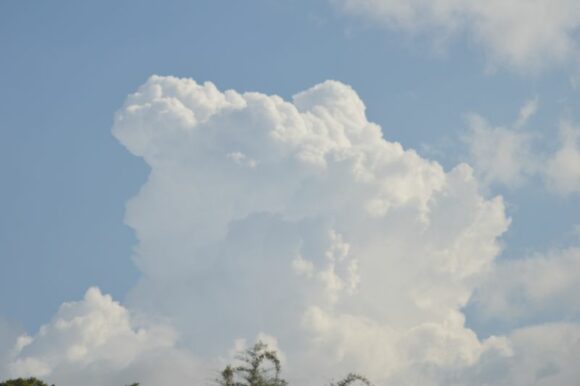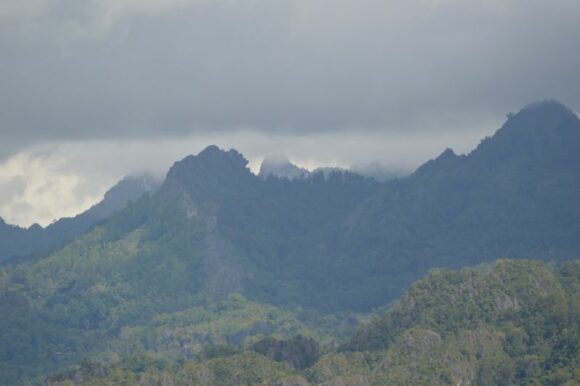 From the air, it can be seen that the lowlands of Java are browning out while it is more green closer to the mountainous.
Off course, there is concern of food shortages and fires and authorities are currently preparing for worsening drought conditions over coming months.
The type of convective shower / storm activity still occurring around Tana Toraja as shown in the images is providing relief when compared to what is occurring across other parts of Indonesia.
Related Terms: