The photos attached are showing minor flooding in low lying parklands of Doonside which is being repeated across many areas of Sydney late Wednesday evening. While such flooding and overland flow is currently not major, the situation could easily worsen. There are currently flood warnings across parts of the Nepean River area of Western Sydney including areas at Windsor and Richmond.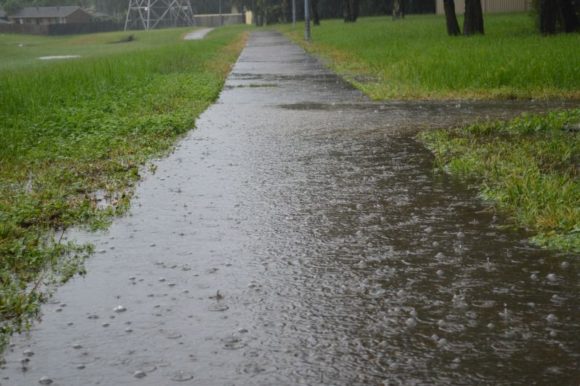 At 7 pm minor to moderate flooding is being reported at Windsor PDW.
Across parts of Wollongong, rainfall totals topped 140 mm at Robertson and 128 mm at Huntley Colliery for the 24 hours to 9 am Wednesday morning.
Heavy rain has been sustained throughout Wednesday and into Wednesday evening.
Up until 9 am Wednesday 2 March, Penrith received 70 mm and Richmond had received 50 mm. Holsworthy in Sydney's south had received 67 mm while the highest total within the Sydney basin was 77 mm at Oakdale.
Between 9 am and 7 pm, a few rainfall totals have topped 100 mm for the 10 hour period within the Sydney basin including: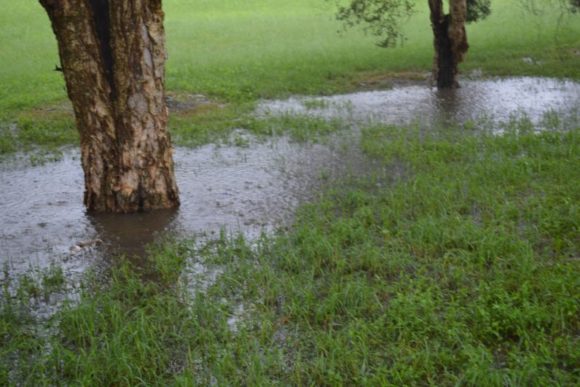 Smallwood - 135 mm.
Warragamba - 111 mm.
Picton - 109 mm.
Rossmore - 105 mm.
Richmond had recorded 98.6 mm. The cumulative 2 day total for Richmond currently tops 148.6 mm to 7 pm Wednesday evening.
As such, given the amount of rain that continues to fall, the risk of flooding is increased. It is known that evacuations will be commencing shortly in low lying areas of North Richmond and should this rain continue, the flooding situation will become much worse over coming hours.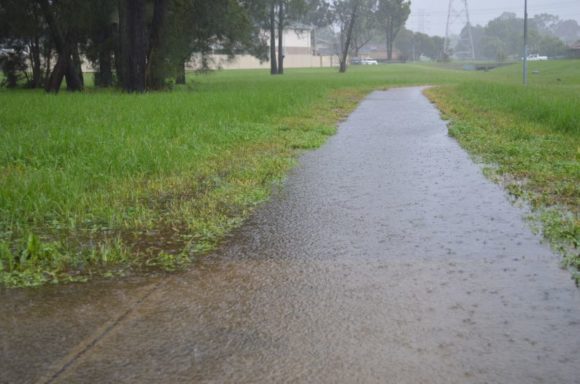 Further heavy rain is being forecast for Sydney for Thursday which if it eventuates the minor flooding as shown in the photos will become significantly worse especially within low lying areas of Sydney's west.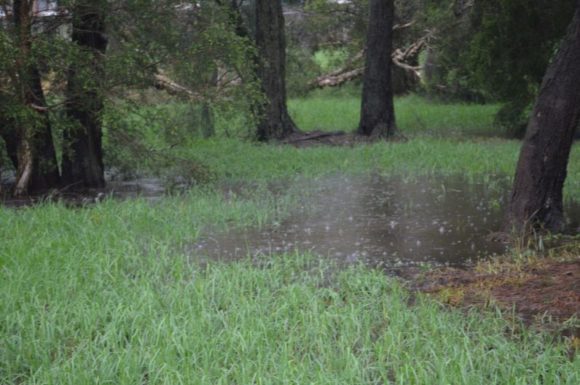 Related Terms: