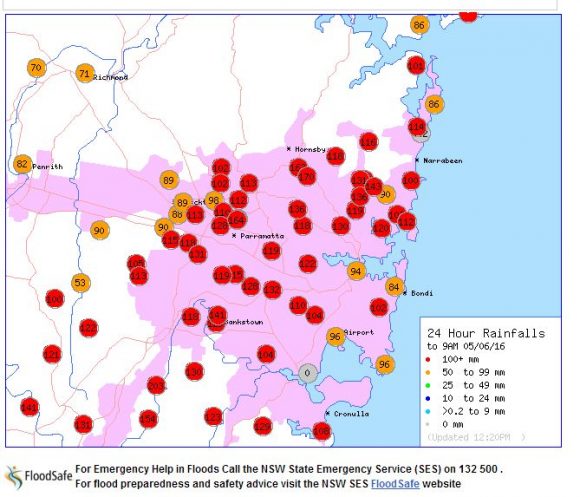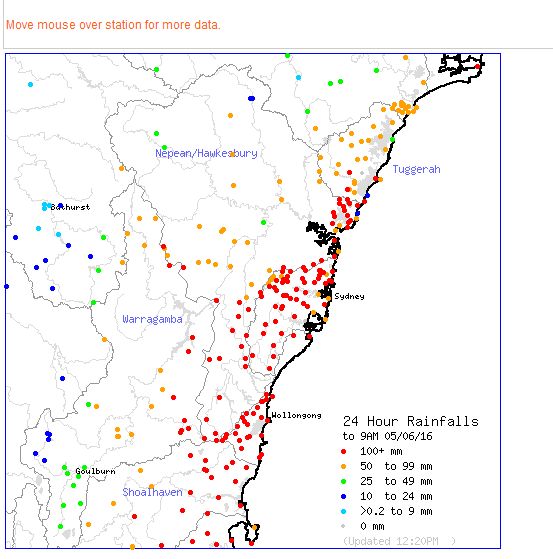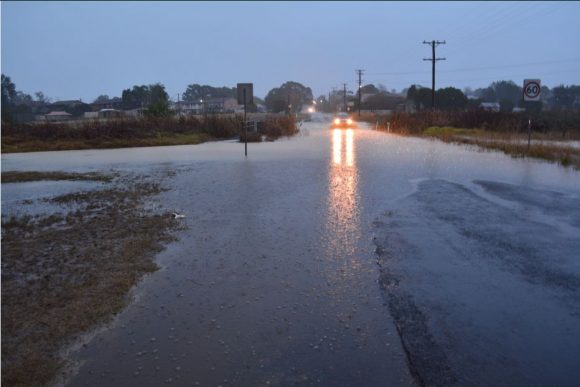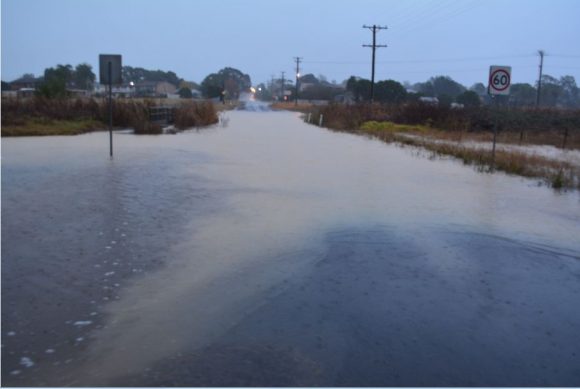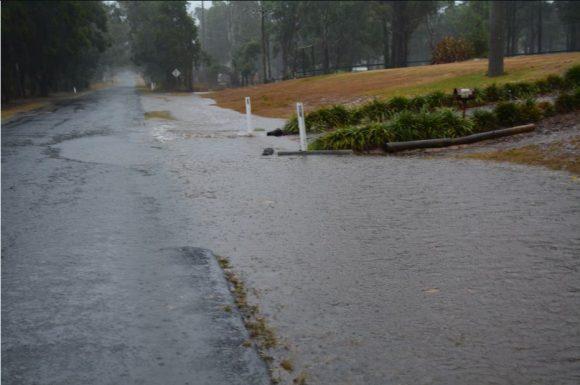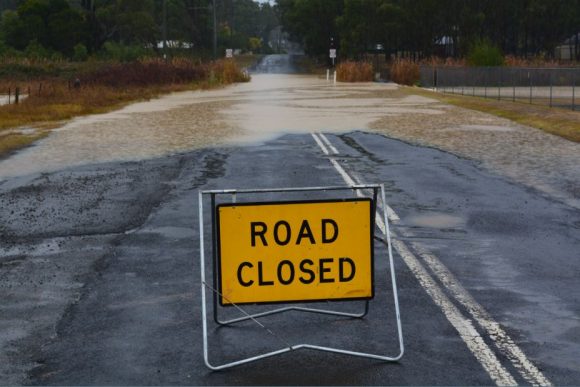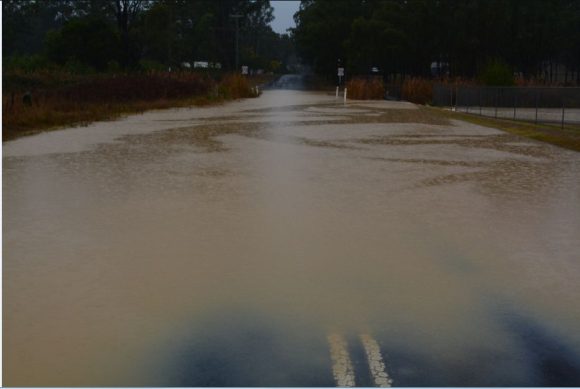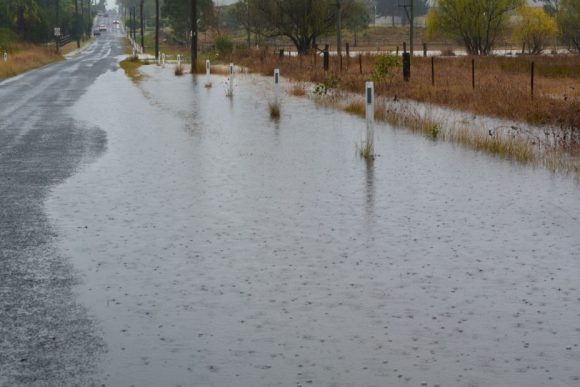 The eastern seaboard of New South Wales has been swamped with heavy rain and a number of streams and rivers have flooded. This event is exceptional because of its widespread nature and size of the rain band and the impact that it is having along the coast.
Trees have been brought down, flooding is occurring around Sydney and elsewhere including Coffs Harbour, Lismore and Tweed Heads.
Rainfall totals have topped a staggering 468 mm at Wooli River followed by 398 mm at Bennetts Road (Coffs Harbour) to 9 am 5/6/2016. Other significant rainfall totals include:-
Bellingen 365 mm.
Carinda River 345 mm.
Gundagai Street (Coffs Harbour) 341 mm.
Tweed Heads 330 mm.
Robertson (Illawarra) 285 mm.
Burringbar 262 mm.
Mount Darrough (South Coast NSW) 162 mm.
For the 24 hours to 9 am 5/6/2016, a large area of Sydney received in excess or more than 100 mm of rain and coupled with strong winds, numerous issues, road closures and power outages have occurred.
At daybreak and again at 11 am, I had the the opportunity to locate flooded roads around Pitt Town in outer north west Sydney and soon found flooding across Old Pitt Town Road and other low lying areas. Numerous photos were taken of the flooding within the district. This shows that the event has affected all of Sydney in one way or another.
This system is moving south and a clearing trend is taking place but ahead of that, further heavy rain has occurred. In Sydney to 3 pm 115 mm has fallen at Ingleburn, followed by 106 mm at Parramatta and 101 mm at Turramurra.
At Blacktown where I reside, 89 mm fell to 9 am Sunday followed by another 60 mm to 3 pm (Combined total of 149 mm). At Parramatta 164 mm fell to 9 am Sunday (Combined total of 270 mm). It is these figures that makes the event significant.
The system will slowly move south over coming hours taking the heavy rain with it allowing for a clean up to commence.
Related Terms: