Floodwaters are now receding and the extent of the damage is becoming obvious. My wife and I returned to Windsor Friday afternoon 26 March 2021 to view the water levels. Floodwaters at that time were still high but receding and the new Windsor Bridge was clearly visible again.
Much rubbish, litter, tree branches and furniture items had washed downstream and unlike last Sunday, the floodwaters now had a distinct brown muddy colour and an odour.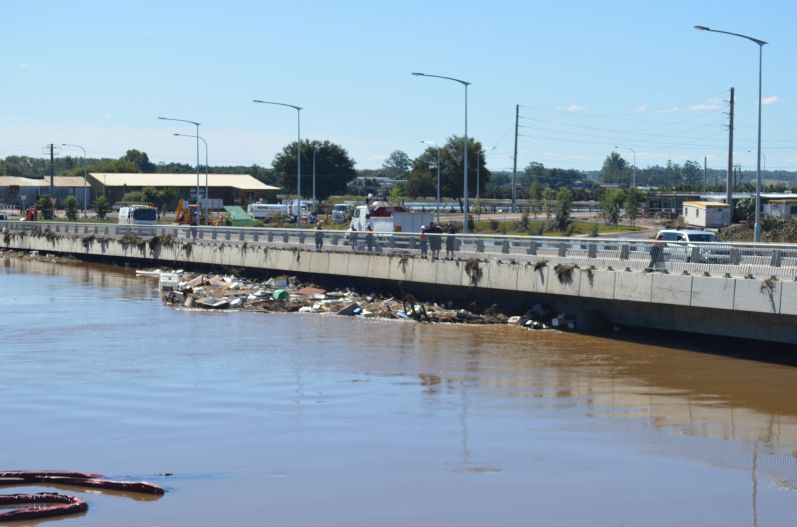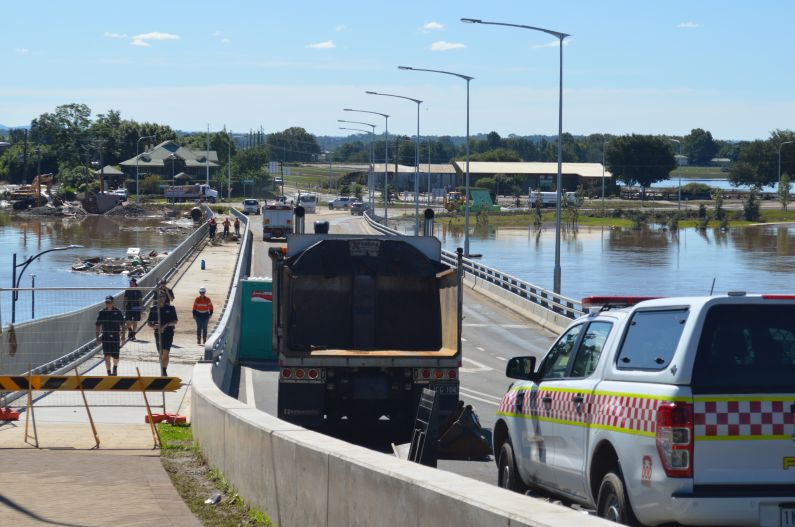 Roads were still closed including the Windsor Bridge with assessors viewing the bridge for damage and with cleaning crews undertaking a mammoth cleaning task.
Floodwaters rose at least 2 metres in height along the Windsor Riverwalk and much scouring of soil had occurred. A distinct brown mark had been left on trees to show how high the waters came.
The cleanup will take some time and insurance costs will take time to tally. Preliminary estimates would suggest that this event will exceed $1 billion but it is too early to verify this. This event has been declared a catastrophe.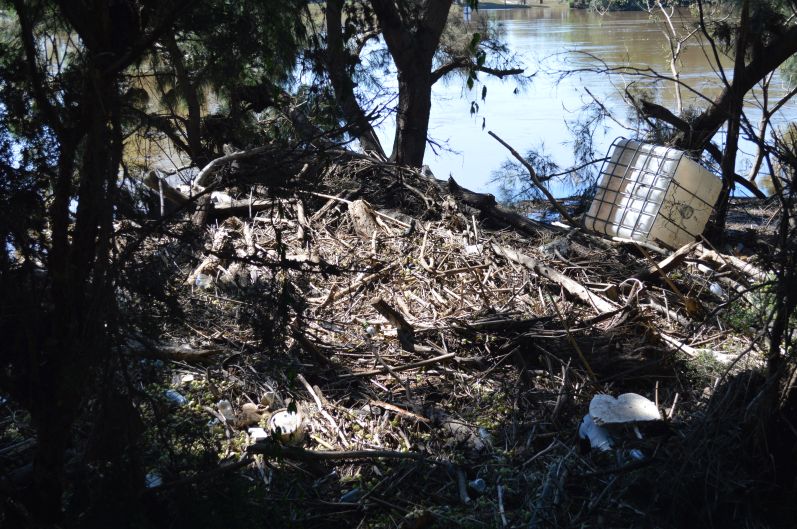 The extent of the flooding on Thursday can clearly be seen on this NASA Worldview image at a scale of 10 km from Earth orbit. The flood is seen as a muddy brown river with the floodwaters across North West Sydney clearly visible.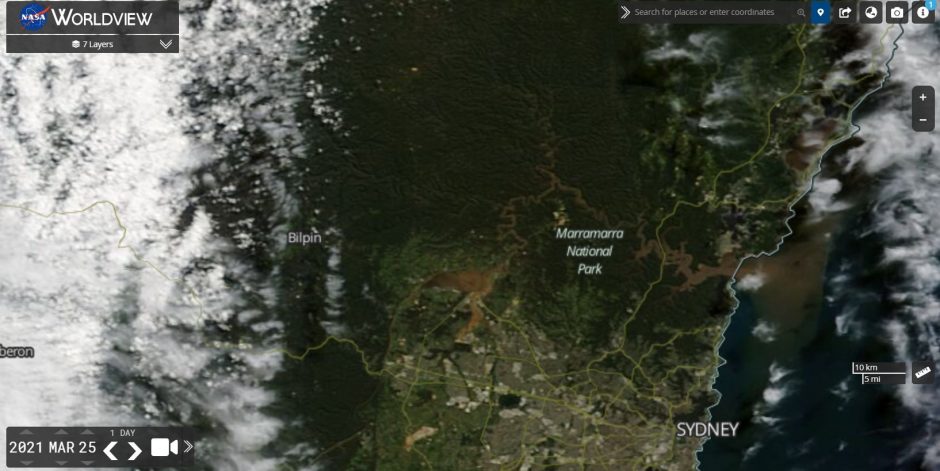 The photos attached show some of the cleanup that is needed at Windsor Bridge and other locales and there is a need to remove debris and even entire trees that had toppled over.
The rain event that caused this was prolonged across 5 or 6 days which is unusual and many coastal localities received more than 300 mm of rain with some areas receiving more than 400 mm of rain.
There are exceptions to this including Mt Seaview which received 815 mm of rain in 5 days during this event, Kempsey has received 819 mm of rain in 19 days this month including 758 mm of rain during the event.
All photos attached to this event were taken Friday afternoon 26 March 2021 around Windsor.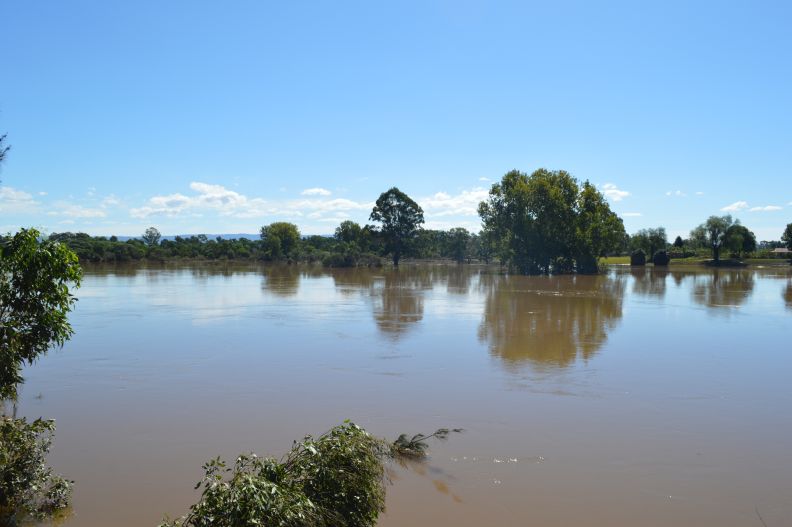 Related Terms: